Upcoming Tamiya 47451 Volkswagen Scirocco GT (TT-01-E)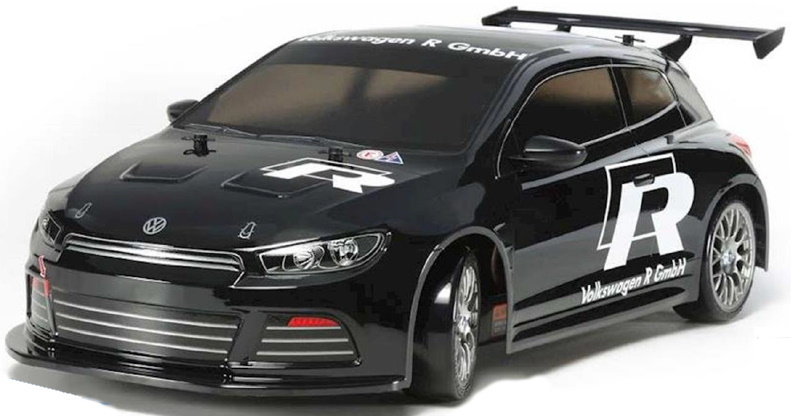 Tamiya Limited Edition 47451 1/10 R/C Volkswagen Scirocco GT (TT-01 Type-E)
This Scirocco GT body was previously painted up in a minimalistic black colour scheme for an Expert Built model (Item 57883), but is now made available in a kit, too! This version features an unpainted polycarbonate body so colour choice is down to you !
About the Model
• This is a 1/10 scale R/C model assembly kit. Length: 443mm, width: 188mm. Wheelbase: 257mm.
• The stylish three-door Volkswagen Scirocco GT coupe is expertly captured in polycarbonate, with separately moulded components for rear wing and side mirrors.
• Stickers are included to recreate markings, with masking stickers to help during the paint job.
• Plated spoke design wheels are paired with racing slick tires.
• The TT-01 Type-E chassis features shaft-driven 4WD for easy handling, and great customizability.
• A wide range of Hop-Up Option parts is available to tune the chassis.
• Includes ESC TBLE-02S & Torque Tuned Motor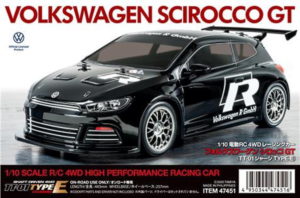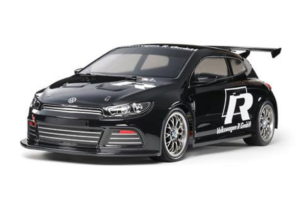 The post Upcoming Tamiya 47451 Volkswagen Scirocco GT (TT-01-E) appeared first on TamiyaBlog.