Tamiya Fair 2016 Twin Messe Shizuoka Announcement

★ Dates
November 19 ( Sat ) 9:00 to 17:00
November 20 ( Sun ) 9:00 to 16:00
★ Venue
Twin Messe Shizuoka (Shizuoka Suruga-ku)
Hobby of the festival, held this year!
Tamiya Fair was firmly established as the fall of hobby events in Shizuoka. Last year, we had come to your also 26,000. 18 th time to become this year, including the exhibition of new products of interest, various events that you are able to experience playing to participate in our customers, further sales and limited commodity that can only be purchased at the venue, the corner of such bargains of sale deployment will. Tamiya hobby of festival, is held again this year! 
⇒ Last year of Tamiya Fair 2015 held report is here
New product announcement of Tamiya, exhibition (North Building)
scale model to be released and early next year from this fall, RC model, will be exhibited in one fell swoop the Tamiya new products, such as mini four-wheel drive. Spectacular lot, please see.
Tamiya Fair 2016 exhibition new product list (under construction)
World championship of electric RC car! (North Building)
In addition to Japan 14 tournament, nine countries and regions of Asia, the United States and Canada, Europe, the representative player who has been victorious the qualifying tournament of each area gathering, Tamiya electric the world finals of the RC car is done. Expand the super-close combat to compete for 0.001 seconds. Powerful hold sweat on hand just speedy race has seen. I can not help but send a cheer. Big race at large special circuit is a must see!
Four wheel drive mini station championship 2016 (19 days)
Four wheel drive mini World Challenge 2016 (20 days)" held !! (South Building)
19 (Saturday) is the national 400 stores or more, was held said 900 tournament more held in Japan finals by elected racer in the "mini four-wheel drive station Challenge", "four wheel drive mini station championship 2016"! (3 using the lane type)
20 (Sunday) in the overseas representative racer and domestic top racer about 100 people who gathered from all over the world to fight "World Challenge 2016" held! Do not miss it!
In addition, you can run 20 days (day) only Japan Cup 2016 official course "Ultra Burning Circuit 2016" open as a course for free practice, anyone on your own machine.
The latest exhibition of the NSX (North Building)
finally appeared in the second generation, "NSX" is also the venue early to release was announced in Japan! To adopt a four-wheel drive system, called the Sport Hybrid SH-AWD, Honda of the new generation of super sports machine. On-board 3.5-liter V6 twin-turbo engine +1 motor to midship, such as the twin-motor unit for the front tire drive is a crystal of the state-of-the-art technology. By all means, please compare the actual vehicle and a model!
(Cooperation: Honda Motor Co., Ltd.) 
Mazda Demio, Roadster vehicle exhibition (North Building)
In accordance with the exhibition of new products, "Mazda Demio" of electric RC car, the two Mazda-made customized model "Mazda Demio 15MB Racing Concept2016", "Mazda Roadster NR-A Racing Spec. (Party race It will showcase the specification). " Concept car to enjoy motor sports both based on the familiar commercial vehicles. The reference of the RC cars and scale model production, please visit carefully. In addition, the implementation also talk show invited the development staff of the Demio from Mazda to 19 (Saturday). Valuable talk about the automotive development and Mazda design is the attention model, not even RC fan. Please be viewed by all means!
(Cooperation: Mazda Motor Corporation)
1/1 mini four-wheel drive vehicle projects Aero Avante exhibition (South Building)
Big project of dream of mini four-wheel drive to "Aero Avante" to the actual vehicle. Please use all means close the style of the powerful!
RC tank Owner's meeting held !! (19 days , South Building)
Action of unique tanks of course, sound and ultimate realism that reproduces until the light charm of Tiger Ⅰ and Sherman, radio control tank such as the KV-1 is active. November 19 (Saturday) Twin Messe South Building, RC tank Owner's meeting will be held. And tension of the match battle that takes place on a one-to-one, team tournament that combination is the key to winning is done. Tank fan of everyone, please come by all means.
Shizuoka Plastic Model Club Joint Exhibition (North Building)
Plastic dominating and also held this year around the club was a joint exhibition is in production in Japan in Shizuoka Prefecture. Airplanes, tanks, and gathered work with a focus on scale models such as car a few hundred or more points.
Tamiya product sales Corner (North Building / South Building)
Stock such as Tamiya products and original goods on sale now! Usually 15% OFF of the sales price! (Tax included) (limited edition, new products, goods except) presents a discount coupon to further use at the venue towards the purchase of 1,000 yen or more! (※ discount ticket can not be shopping at the only valid. Discount ticket only Tamiya Fair 2016 period venue.)
Self-Defense Forces Shizuoka regional cooperation headquarters corner (South Building)
familiar Self-Defense Forces Shizuoka regional cooperation headquarters in Shizuoka Hobby Show will participate again this year. On the day, a chance to see familiar a thing of the Self-Defense Forces vehicle! And, please try to talk with people of the Self-Defense Forces on this occasion. For us gently politely answer the simple question.
※ Exhibition schedule vehicle: Type 96 Armored Personnel Carrier, Light Armored Vehicle, motorcycle reconnaissance
Tamiya latest RC car "1 / 14RC Aero Avante" experience running meetings of the (free) (South Wing)
Will be held on experience running meetings of Tamiya latest RC car. Affordable speed and cute body is characterized. Since the operation is also simple, also welcome women and children. Once you are familiar with the machine control, also will be held match race. The latest RC car of Tamiya, please by all means experience.
Suites decoration production experience corner (surcharge) (South Building)
are growing in popularity among women now "Suites decoration". Why do not you challenge from materials such as clay to the hobby that make up the lifelike candy. Girls, of course, welcome the participation of the mother. Finished work is available takeaway. Details will guide you at a later date.
In addition to this, in the venue a lot of the experience corner offers !!
RC trailer passenger experience corner (free)
Let's ride to 1/14 size RC trailer. We will conduct the trailer passenger experience, which was intended for the following elementary school students.
Four wheel drive mini work classroom (s)
made on the spot, Let playing! ! At any time accepted! Circuit to run the completed machine is also available. For assembly, the staff will gently lecture.
Let's enjoy in parent and child. Assembling classroom !! the latest RC touring car
such as traveling in tours and Tamiya circuit of Tamiya Fair 2016, the Hobby Zammai weekend! "Tamiya RC tour with TRF" held
spend and TRF (Tamiya Racing Factory) staff, we were planning a "Tamiya RC tour with TRF" hobby Zammai. Including the RC dune buggy assembly classroom, RC running in Tamiya circuit, and Tamiya Fair grounds and the Tamiya headquarters tours can be enjoyed. Please join us in parent and child.
Exhibitor List / cooperation organization (in no particular order)
Mazda Motor Corporation / Honda Motor Co., Ltd. / UMA (moving model lovers Association) / Kyoto Tool Co., Ltd. Co., Ltd. / Kondo Kagaku Co., Ltd. / Sanwa Electronic Equipment Co., Ltd. / Futaba Corporation / Limited Company Mizuho / Co-Marthe Hasegawa Kousakusho / limited company Akutoten / limited company Fine Molds / SWEET (Suite) / limited company MM copy / Corporation Shimomura Alec / Corporation Shiokawa KomyoDo / Corporation central packaging / o potatoes design Co., Ltd. / Tamiya plastic model factory Shimbashi / Tamiya Plastic Factory Tressa Yokohama / Corporation Hobby Japan / Co., Ltd. Dainippon painting / limited company model Art, Inc. / Shizuoka industrial services Co., Ltd. restaurant Suruga / Shizuoka Plastic model Club joint exhibition / Self-Defense Forces Shizuoka regional cooperation headquarters / Foundation Shizuoka Tourism & Convention Association / Showa print processing Co., Ltd. / Lau pen model / (strain) modeling Village / limited company aero-based / Ltd. Ito-Yokado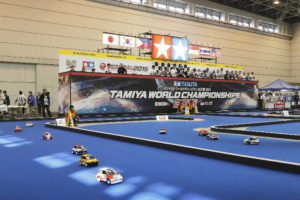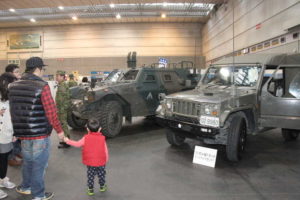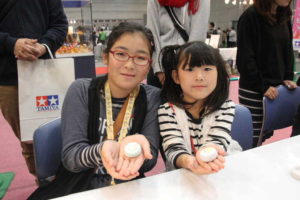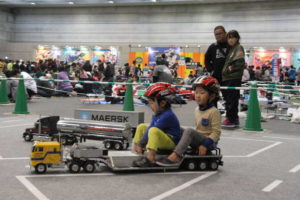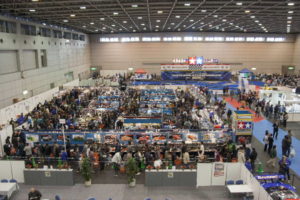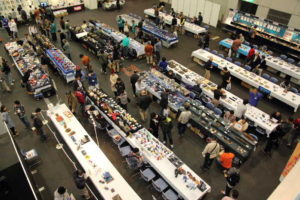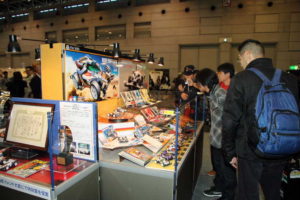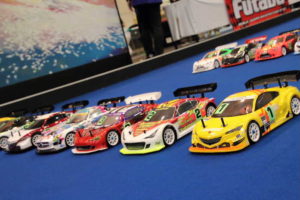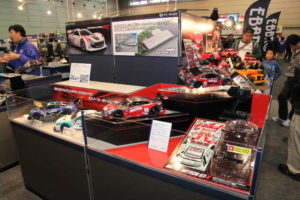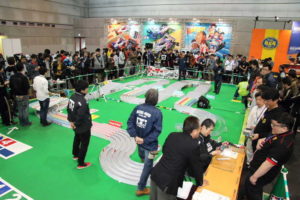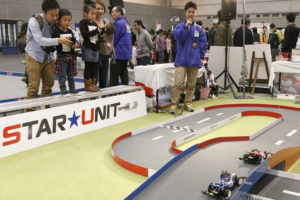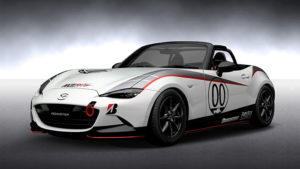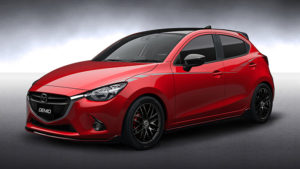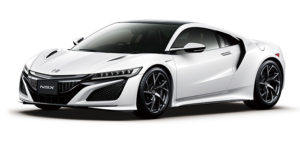 The post Tamiya Fair 2016 Twin Messe Shizuoka Announcement appeared first on TamiyaBlog.