Tamiya 58587 1/10 RC Neo Fighter / Neo Frog Buggy DT-03 Chassis official description and detail photos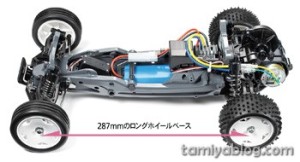 It is the electric RC · 2WD buggy that is easy to assemble with simple structure, where even enjoy a light run.
★ The long wheelbase of 287mm, I adopt the DT-03 chassis of the new design that produces a run with a sense of stability in a rough road surface.
★ suspension, four-wheel independent double-wishbone long arm to capture flexibly on a rough road.
★ polycarbonate body slim, was the motif of the Frog a collection of popular been released in 1983.
※ use prop: Fine spec 2.4G RC electric drive set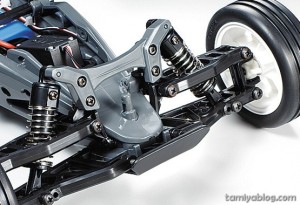 4 double wishbone independent suspension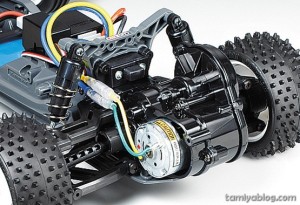 Built-in differential gears in sealed gear box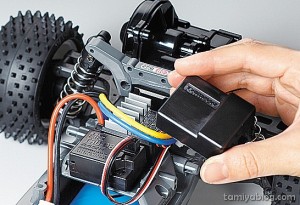 Dustproof cover removable one-touch

Stickers such as trade mark and frog logo common was in the first generation Frog is attached.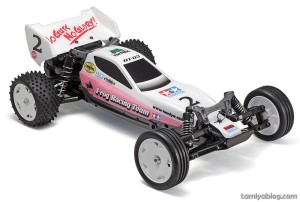 Body because it is transparent polycarbonate, painted in the color of your choice, stickers finish can enjoy.
Space
The post Tamiya 58587 1/10 RC Neo Fighter / Neo Frog Buggy DT-03 Chassis official description and detail photos appeared first on TamiyaBlog.