More future Tamiya items to be presented at JRM RC Hobby Show 2012
1/12 RC Datsun 280ZX · Street Custom (M-05Ra chassis) [tentative]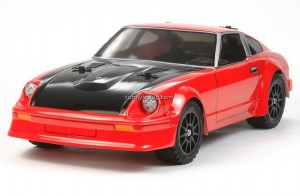 1/10 RC Jimny TamTech Gear Assembly Kit (SJ30) [tentative]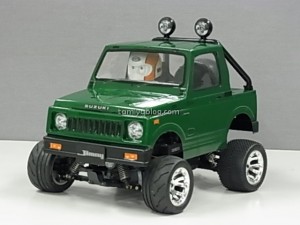 TT-01TYPE-E, TA06 of the "???" And popular vehicle!!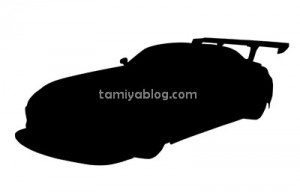 Vehicle assembly kit · MAN TGX26.540 trailer head 6 × 4 XLX
Scania R470
Scania R620 6 × 4
MAN TGX 18.540 4 × 2 XLX
TA06PRO Chassis Kit (specification double cardan) [tentative]
Setting board
Supplies in the pits, setting board is the appearance of six.
Available in clear and clear blue color, respectively, three types of M-05, RM-01, TA06. Illustrations of logo and stylish items chassis has been carved from the back any. Once you write the specification of the damper oil and tire type, such as a spring to chassis part of illustration, reference to the next race. Be written in permanent marker, you can if you want to clear if you use the RC, such as cleaner. Acrylic.
M-05, RM-01 is a vertical 30cm, 42cm horizontal, 0.6cm thick
TA06 is vertical 32cm, 42cm horizontal, 0.6cm thick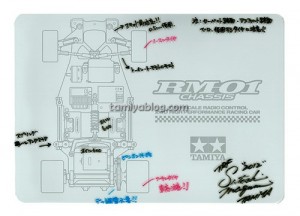 The post More future Tamiya items to be presented at JRM RC Hobby Show 2012 appeared first on TamiyaBlog.