Winter Indoor Shootout – Travel Day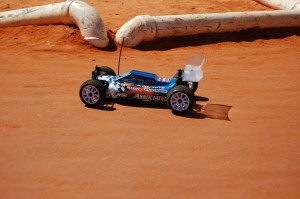 I've made a return to the JConcepts blog. Checking in from the sky at 38,000 feet I'm heading off to the Winter Indoor Shootout and Hillbilly Invitational in Blue Springs, MO. Enjoying my Nabisco 100 cal. snacks and of course some peanuts and water. It just doesn't get much better than this as I relax in the very last seat in the plane. The plan is to meet Kody Numedahl in Kansas City and hop in the rental vehicle and head down to see Steve and the crew at Real R/C Raceway. I'm expecting a good turnout as the weather has turned a little cool out now and is dipping down into the 30's. Time for the driving gloves, stay-puff jacket and JC beanie.

With the format this weekend I'm bringing the B44.1 back out of retirement so I'm looking forward to that. It's been 5 months since I last ran the 4wd at the Summer Indoor Nationals so lets hope it still has the training wheels on it.

John Piant is headed out to Scottsdale, Arizona for the AZ State Championships. I've talked to the crew out there and they seem excited and ready. Keoni and the crew built a brand new layout just a few days ago and should be fresh for the race. I've noticed Frank Root (hot off some So-Cal success) and several others are heading over. Expect some check-ins from John along the way as to who's being the man this weekend. Is it going to be Maifield or is Kinwald, Fischer, Denney or Root going to make it a race? I'm feeling a close race coming on. Look out for those new Mono 12mm hex wheels to touch down on the SRS surface on Friday.
Lots of new and exciting things going on at the shop right now as the end of the year approaches. I think we have something for just about every genre in R/C. If you have a Stampede, remember the name Gate Crasher! 2.2″ Stampede on the Super Cup in 2012? Maybe just a Monster Jam freestyle element to the day? If Tanner Denney raced he would definately win freestyle!
I can't believe the NBA season is still locked out. What happens when billionaire owner and millionaire players are at a stand-off? Nothing! Does this mean the Mavericks retain the title with no season? I figure the Lakers are just getting older sitting at home? We all know the Miami Heat will have a championship celebration regardless so at least we will have that to look forward to.
Without Basketball I expect to watch a little more Pawn Stars, American Pickers and Storage Wars. Add in some re-runs of Curb Your Enthusiam and I think I can make it through, as David Stern describes it, a Nuclear Winter. "when storage units are abandoned"
It seems this year has flown by but it really has been a great one. We have several events to go this year along with the Clash, December 9-11. 384 pre-entries thus far is making this a can't miss event. Not surprisingly it seems the most popular single classes are stock buggy, modified buggy and 4×4 Short Course. 1/8th expert buggy and 1/8th e-buggy seems like it will be a hit also. Larry over at Kustom R/C Graphics just finished spraying a few new Punisher bodies for my 1/8th so I'll have that factory look heading into December.
I think I'm next inline for my water… YeeHaw. I was officially last.
We have a tentative schedule and paid entry heat sheet we will introduce next week to organize our plans as we get closer to the big date. It's like a wedding for R/C! The track is the dance floor the tables and seating are the pit area and the DJ / race director is Nick "the suit" Black from OCRC raceway. Was it Kevin Bacon that said… Let's Dance! Well, maybe only after some drinks.
Matt / Tim, please stay away from the Bridesmaids.