Winning Wednesday with JConcepts' Racing Team
When it comes down to it, racing results are heavily influenced by the tires on your car. Having the right tread design and compound for your racing surface is a huge factor in your success. Here at JConcepts, we've spent countless hours testing, analyzing, developing, improving, re-thinking, and creating the best tires so you can go out and perform.
Our team drivers are always hard at work getting results from around the world. Here's are some of the most popular tire choices by the hardest working team in the industry. Thanks to these guys for holding it down and representing JConcepts!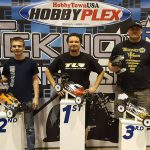 Alex Sturgeon: I raced the final Tekno Winter Series at the HobbyPlex on Saturday. Came into the day as the points leader of E-Buggy and had to finish second or better to win the series. Qualified third and then, in a classic matchup of radically different driving styles, I was able to finish first to take the series outright. My winning combo of choice was gold Barcodes in the front and Gold Dirt Webs in the rear.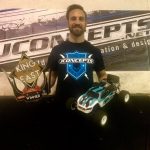 Chad Eubanks: I was able to TQ and take the win at SpeedRC's King Of The East race last weekend in modified Stadium Truck. I ran gold Dirt Webs and it was dialed.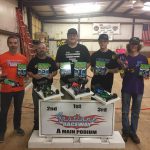 Cole Henriksen: I raced at Fastlane Raceway for their March Mayhem race. I TQ'ed and won both 17.5 and 13.5 2wd on Gold Dirt Webs!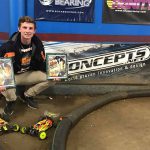 Griffin Hanna: During the A mains finals, I was able to take home the win in 2wd and finish 3rd in 4wd due to some incidents with lapped traffic. The Track will be hosting the 2017 ROAR 1/10th Scale Off-Road Nationals later this year and this will give me a head start on what to expect later this summer. My cars were awesome on green Smoothies.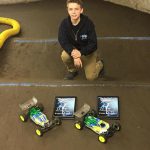 Mason Neubert: I was able to win 2wd mod buggy at the 2017 Winter Storm Race at Dirt Haven Raceway. I also TQ and won 4wd buggy on gold Dirt Webs.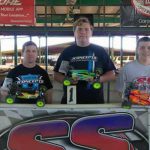 Lee Setser: Had a great time at SS with Paul Wynn for my birthday race. I was able to take the win in 2wd and E-buggy. I ran green Reflex in 2wd with Aero wing. I also ran blue Reflex on E-buggy with The RC8B3E Strike 2 body with JConcpets Hybird wing. Both JC equipped AE cars were dialed.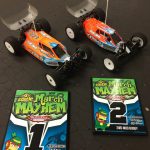 Taylor Timmerman: Attended the March Mayhem race at Fastlane Raceway in Kansas City, Missouri. With 180+ entries, it lead to an action packed day. Was able to win mod 4wd and finish 2nd in mod 2wd. I used gold 2.2 Dirt Web tires, Dirt Tech inserts, and JC High clearance wings.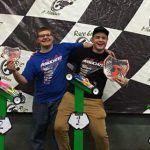 Tyler Whitt: Cole Tollard and I took 1st and 2nd at the Wisconsin/Illinois Border Wars Series. Cole was on Gold Dirt Webs and I was on Gold Space Bars making it a 1-2 finish! Cars were awesome!