Winning Wednesday's Team Update: April wk 2
Commemorating another astounding #WinningWednesday, the JConcepts race team was in full force last weekend as they pile up the wins from across the nation. We're proud of each and every one of their accomplishments whether it's wins, podiums, or small positive progress. There is simply no replacement for hard work and every week, the motivation is high and the effort level is off the charts. Thank you and congratulations on your wins! Well deserved!!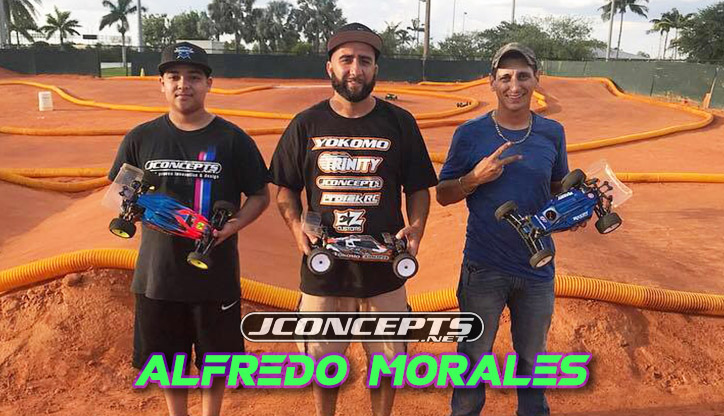 Not only is Alfredo Morales busy during the week with a full-time job and family commitments, he's also the track club president at Mills Pond R/C Raceway. Trying his best to make Mills Ponds a top-level racetrack in Florida, he's also a dedicated racer that's able to throw down for some wins! During the Battle at the Pond Series race 1, Alfredo took the TQ and win in 4wd modified class while running green Reflex tires in the morning and blue Dirt Webs during the mains. Alfredo also got the win in 17.5 Stock Buggy from the 4th position using a combination of blue Reflex fronts and green compound Reflex tires in the rear to get the win. Amazing job Alfredo and never give up!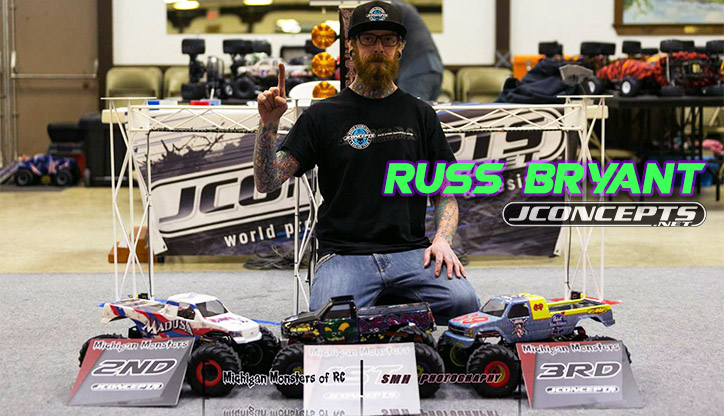 Whether its monster trucks or race cars, multi-talented Russ Bryant, can definitely wheel. While attending the final race of the Michigan Monsters of RC Winter Series, Russ was able to make all podiums taking a 1st, 2nd, and 3rd place finishes in his classes! Wrapping up the winter series, Russ took home the overall points championship in the ProMod Red Bracket using the JConcepts 88 Chevy Extended Cab body and Renegade tires and Tribute wheels. Way to slay Russ!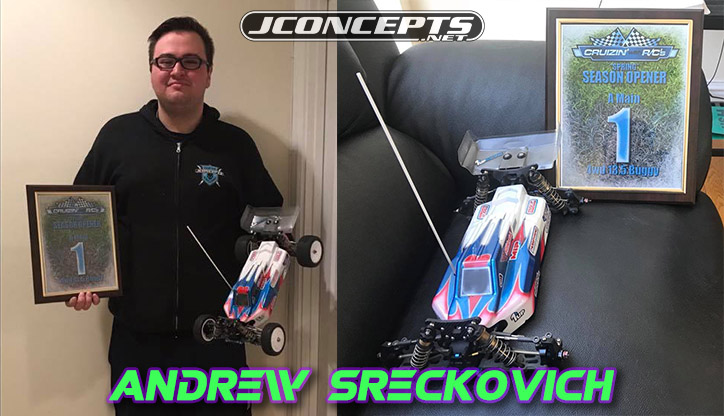 There's no secret that the JConcepts Swaggers and Pin Downs are a successful astro and carpet combo that have no problem finding the winner's circle. Last week, Andrew Sreckovich raced the Spring Season Opener at Cruizin With RCs and found great success on Swaggers and Pin Downs with a win in the 13.5 4wd class. Now Andrew just needs to find a place to hang that 1st place trophy!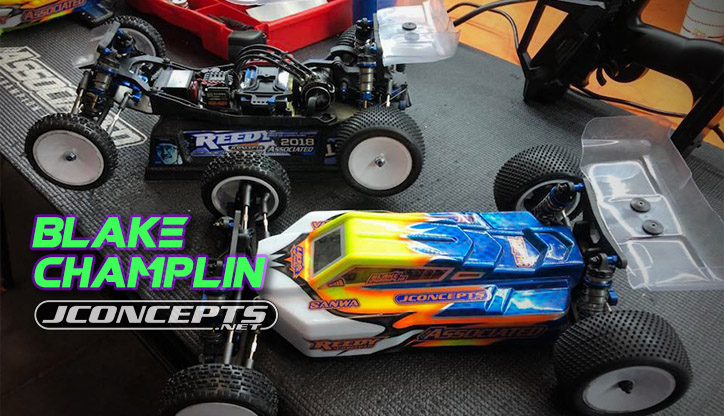 Not only fast on the track, we're proud to have Blake Champlin on the race team as he's a standout individual that shows respect and sportsmanship where ever he goes.  While attending the 1st round of the Sin City Offroad Series hosted by 702 Raceway, Blake brought down the hammer to get the TQ and win in 2wd Modified with his new B6.1 and placing 2nd in 4wd Modified and once again giving himself and the JConcepts Swaggers and Pin Downs another win.
Having a wonderful weekend at Extreme R/C Raceway in Spring Hill, Tennesse, team drivers Will Scott and Caleb Stevens found great success on the rug. Will Scott saved his best run for the A-main as he qualified 3rd, but went on to win the 17.5 2wd Buggy class with some superb clutch driving. While no stranger to Extreme R/C, Caleb Stevens is constantly putting in the hard work and earned himself the TQ and win in both the 2wd and 4wd Modified classes. As a testament to hard work paying off, both drivers have improved a lot over the winter months and it's really starting to show. Great job guys.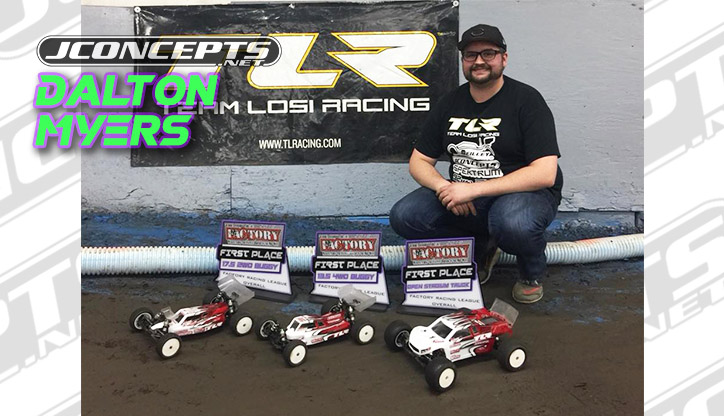 With spring in full bloom, the winter race series is starting to wind down with many holding the final races of the series. With an already awesome weekend result at the Factory League's final race placing Dalton Myers 2nd in 17.5 Stock Buggy, 4th in 13.5 4wd, and 1st in 17.5 Stadium Truck, Dalton also wrapped up the series overall titles in all 3 classes!! Congrats to Dalton on his amazing series results!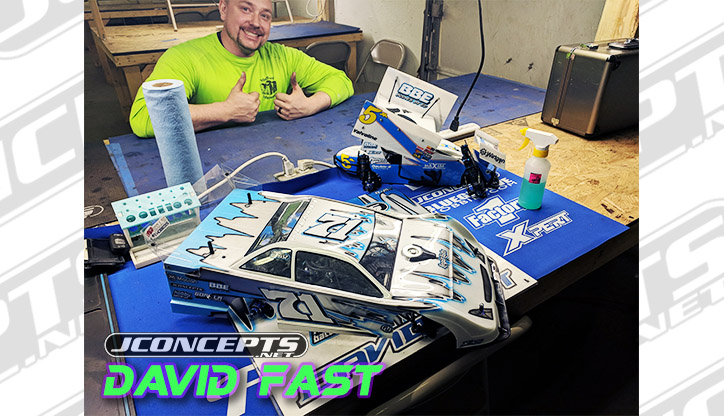 Not always do we get reports sent in from our oval drivers, but this week, David Fast, gave us the low down at last weekend's adventure at B-Fast Raceway where David was able to secure 1 class TQ, a 2nd place finish along with a win for good measure. Awesome job and thanks for the report David!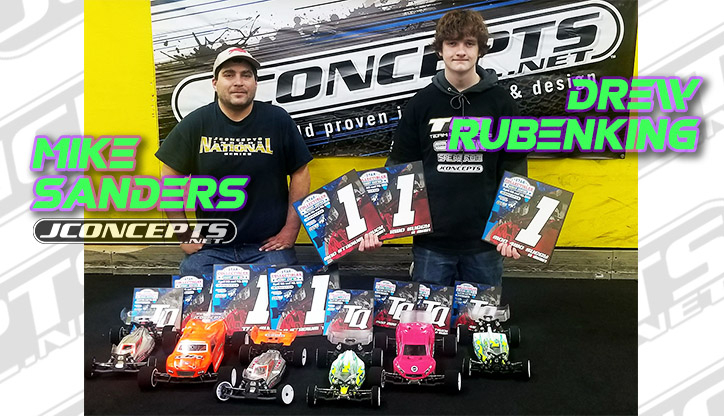 Team drivers Mike Sanders and Drew Rubenking both attended the 1st Annual Offroad Carpet Classic at Island Speedway where they dominated and took home 5 class wins between the two speedsters. Mike took home the TQ and win in 17.5 Stock Buggy and 17.5 Stadium Truck while Drew Rubenking took the TQ and win in 2wd Mod, 4wd Mod, and Modified Stadium Truck! What a performance and congratulations guys!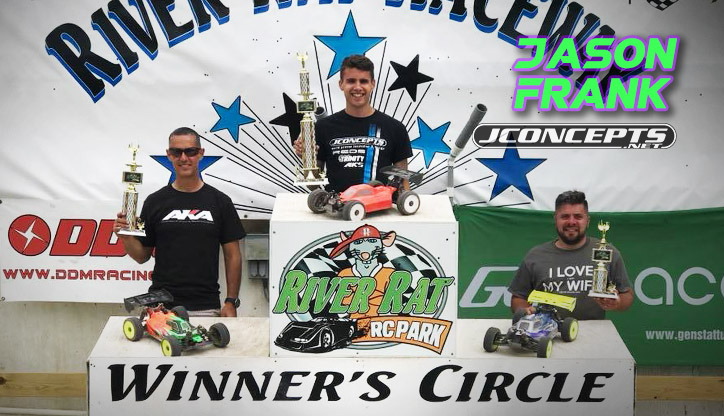 The key to winning big races all starts with the smaller ones. Over the weekend, team driver Jason Frank, made his way over to River Rat RC to get his club racing on and found the pace to TQ and win Open Ebuggy using blue Reflex tires to seal the deal. Another solid win under Jason's belt as he prepares for the Fuel Nationals at Southside R/C in June.
Wrapping up the Winter Indoor Points Series at TNT RC Hobbies in Shreveport, Louisiana, JConcepts' Louis Boucher took home the series overall titles in both the 2wd and 4wd Modified classes with his JConcepts equipped B6 and B64. Don't those F2 bodies look awesome? Great job Louis on your series overall titles!