Utah Premiere Racing Series – Round 1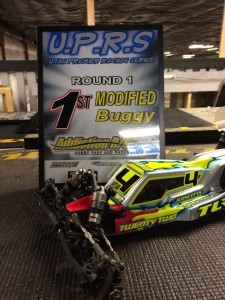 The first round of the Utah Premiere Racing Series kicked off May 24th and was hosted by Addiction RC.
JConcepts Team Driver Corey Petersen was on hand racing his TLR 22 equipped with Gold Dirt Webs and Dirt Tech Inserts. In qualifying, Corey ended up 3rd overall and knew he had is work cut out for him in the mains. Corey was able able to keep it smooth and consistent in the main event, taking the win.
Round 2 of the UPRS will be held July 5th, for more info on the series visit Addiction RC.