Top Notch Racing Series – Round 3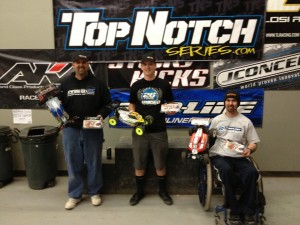 Jake Thayer TQ's and wins with JConcepts.
The third stop of the Top Notch Racing Series was hosted by OC_RC Raceway located in Huntington Beach California this past weekend. 180 entries made for a great day of racing.
JConcepts Team Driver Jake Thayer was on hand running 1/8 eBuggy and Open 2wd Buggy. Finishing up qualifying with the TQ in both classes, Jake was ready for the main.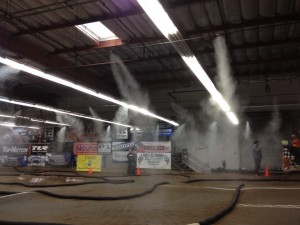 The 1/8 eBuggy main, Jake started out front with A Main Hobbies/TEKNO driver Barry Baker in hot pursuit for the first minute. The gap increased and Jake started to pull away and never looked back taking the win, his Associated RC8.2e Buggy equipped with a Finnisher Body, Bar Codes Tires and the new Finnisher Wing.
For the Open 2wd Class, after TQing both rounds of qualifying, Jake cruised to an easy victory posting the fastest lap times of the weekend. His B4.2 buggy was equipped with the JConcepts Finnisher body, Bar Codes Tires and a Hi-Clearance Wing.