Thursday Team Update – May Week 4!
At JConcepts, racing is in our blood and each one of our team drivers embodies the racing spirit down to the core. Whether they're at an ultra-high skill level or at the intermediate state, we always strive to go faster pushing our limits to reach the next level. Now halfway through 2018, the JConcepts team is still learning and growing as a race team, but more importantly as individuals. Here's what happened in the last weekend of May.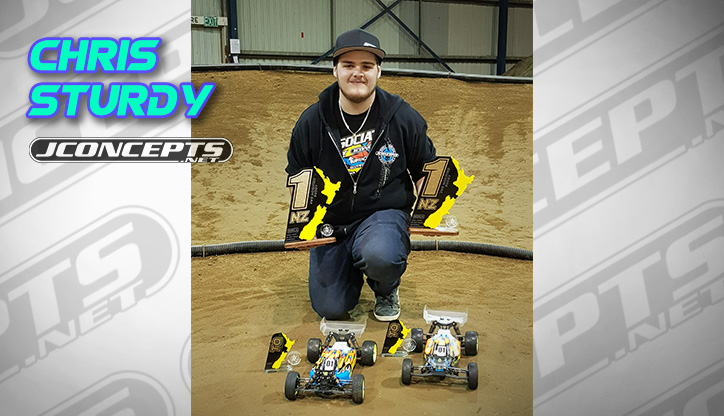 We couldn't be happier for Australia's Chris Sturdy as Chris was able to make the trip to compete in the New Zealand 1/10th Nationals and walk away as New Zealand's National Champion in both 2wd and 4wd Modified! Chris' winning JConcepts combo was the F2 bodies and Aero wings providing him with awesome styling and the feel to get the job done. Locking him down to the dirt surface was a combination of Dirt Maze rears and Dirt Web fronts, which Chris has found a lot of success with since joining JConcepts. Congrats Champ!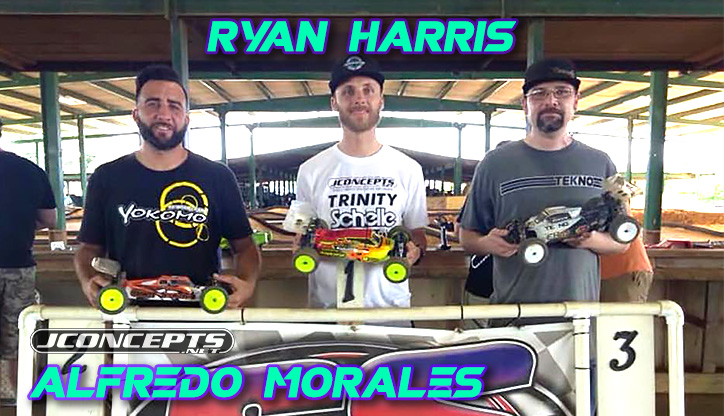 13.5 wheeler has become a popular class in recent times due to the fact the cars are fun to drive and 13.5 motors providing enough power without being overpowered. Making it a JConcepts 1-2 punch in 13.5 wheeler at SS Raceway in Florida, Ryan Harris and Alfredo Morales were dialed in using green Reflex tires to get the job done. These two are lighting up the Florida race scene with their speed as well as their friendly, positive attitudes!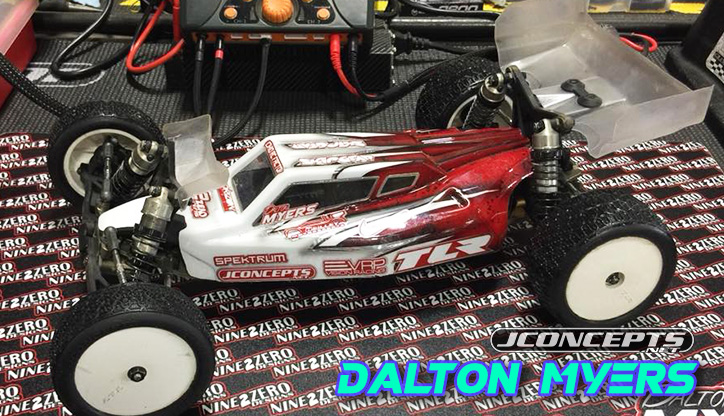 It's always fun to go racing, but when the track has a payout series, it's even better. Dalton Myers ran the 2nd round of the Summer Payout Series at his local track where he was able to finish 1st in 17.5 Stadium Truck and 4th in 17.5 2wd Buggy closing out a great weekend of racing. Cash money!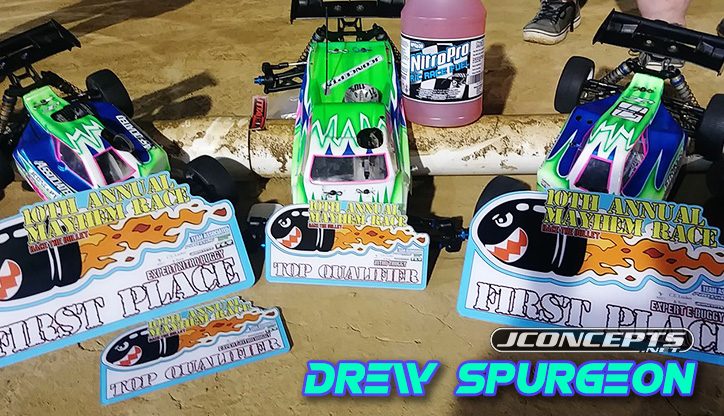 It was almost a flawless weekend for team driver, Drew Spurgeon, as he traveled over to Tennessee for the 10th Annual Bullet Town Mayhem Race and brought home some serious hardware. After setting the TQ in Truggy, Drew didn't get the results he wanted with an unfortunate mechanical issue as a result of traffic. However, that didn't stop Drew's momentum as he was able to bounce back with wins in the 1/8th Nitro Buggy and Ebuggy classes!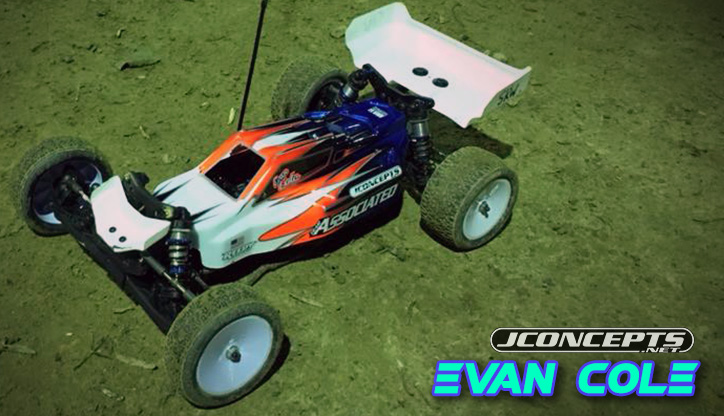 Being a college student, intern, and with multiple school projects, Evan is one seriously busy guy. But he still loves racing and definitely has some speed and it's great to see him make time to get some club racing in at round 2 of the Quietdell Raceway's Summer Point Series. Guess what… Evan set the TQ and took the win on Black Dirt Webs! Amazing!!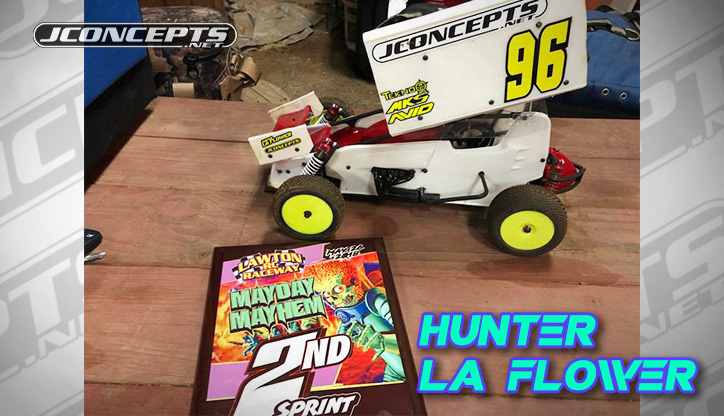 Multi-talented Hunter La Flower can slay it in off-road and on the dirt oval track and lately, has been holding it down in the oval race scene. Hunter ran the Mayday Mayhem race at Lawton Raceway as well as some club racing at Wild Bill's Raceway. Great job Hunter to get on the podium!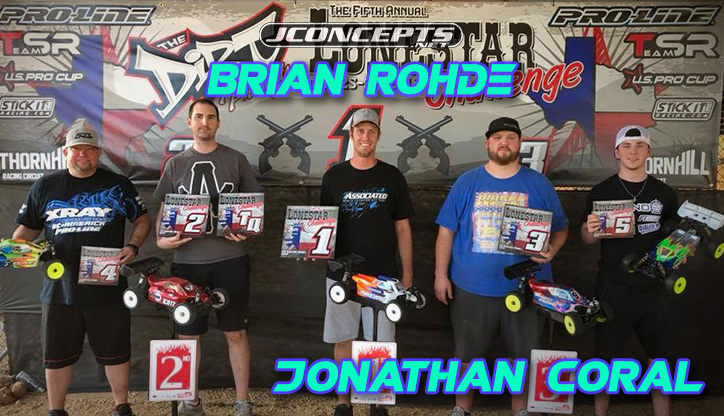 It was a big weekend for the JConcepts team at the Lone Star Challenge hosted by Thornhill Raceway where we Brian Rohde found huge success taking 1st in the Expert Nitro Buggy and 1st in Expert Ebuggy classes. On top of that, Jonathan Coral finished 3rd in Ebuggy joining Brian on the podium.
Below, Rob Allen made the trip to Texas all the way from New York to compete at the Lone Star Challenge to get ready for the Fuel Nationals in Florida. Rob killed it and was able to finish 2nd overall in Expert Nitro Truggy gaining valuable experience and knowledge that will make him faster for Nationals.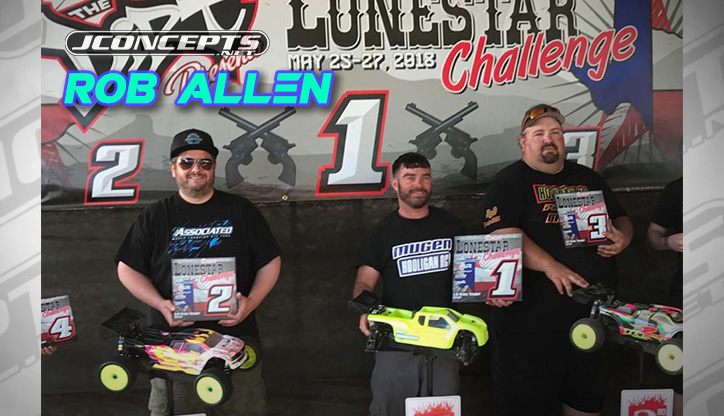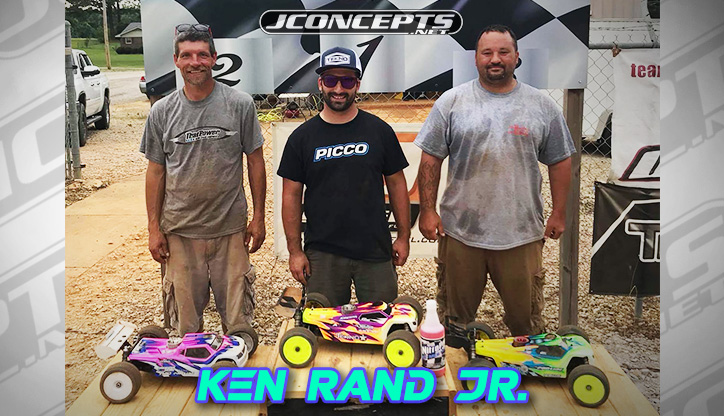 Thanks to Ken Rand Jr. for sending in his race weekend update where Ken raced at Thunder Alley in Wilson, North Carolina. Ken was able to get the TQ and win among some seriously fast truggy guys in the Pro Nitro Truggy class. Check out that smile, doesn't he look happy!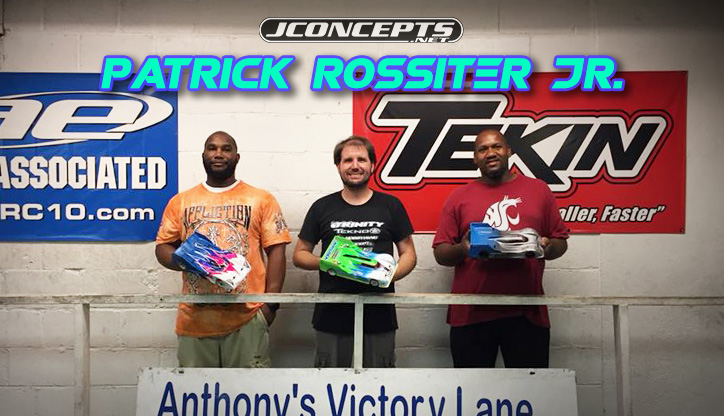 Patrick Rossiter Jr. can basically do it all. 1/10th electric, 1/8th nitro and electric, and a bit of onroad, you name it, he can race it. Last week, Patrick club raced at Anthony's Victory Lane and sure enough, was in victory and in 1st place running 17.5 1/12th GTP. He also TQ'd 21.5 touring car, but lost a spur in the main event. Hey, it happens but still a terrifc job repping well at the onroad track!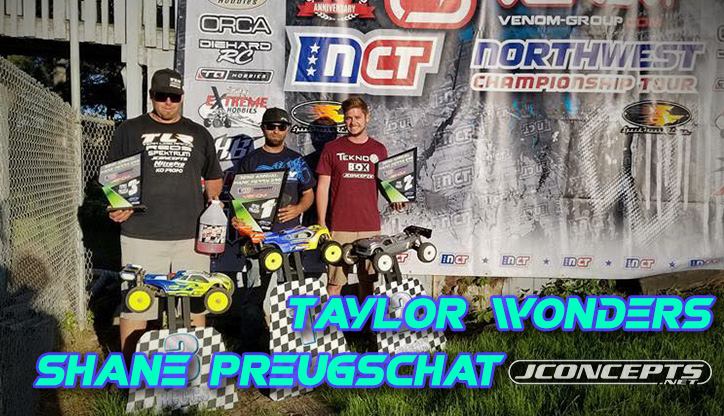 The NCT is the Northwest premier 1/8th and 1/10th series race traveling to multiple states to crown an overall series champion in each class. Our team drivers, Taylor Wonders and Shane Preugschat came away with some hardware with Taylor taking 2nd and Shane grabbing 3rd in the 1/8th Pro Nitro Truggy class. Thanks for the hard work and NW update!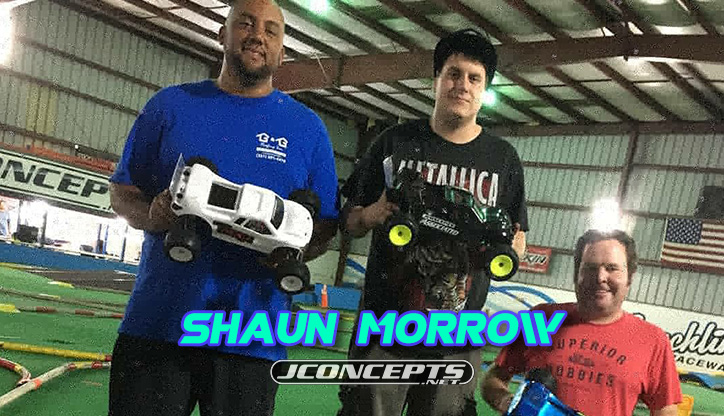 Nothing better than building a new kit, racing it, and taking home the win. That's exactly what happened to team driver, Shaun Morrow as he built up his new T6.1 stadium truck decked out on Swaggers and Pin Downs and went out and killed it on the track. Nice job Shaun and welcome to JConcepts!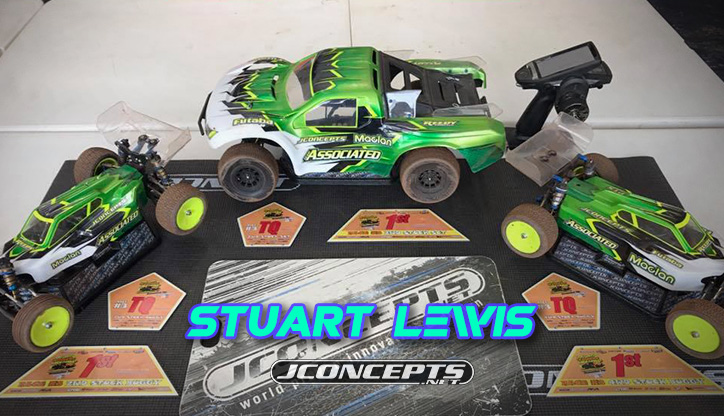 Does it get any better than this? 3 classes, 3 TQ's and 3 wins! It was a perfect weekend for Stuart Lewis as he was able to race the DDOS series #3 race at Adrenaline RC and put on a clinic. Stuart was able to shine in the 17.5 2wd, 17.5 SCT, and 13.5 4wd classes with an impressive effort and flawless execution. Keep up the hard work Stuart!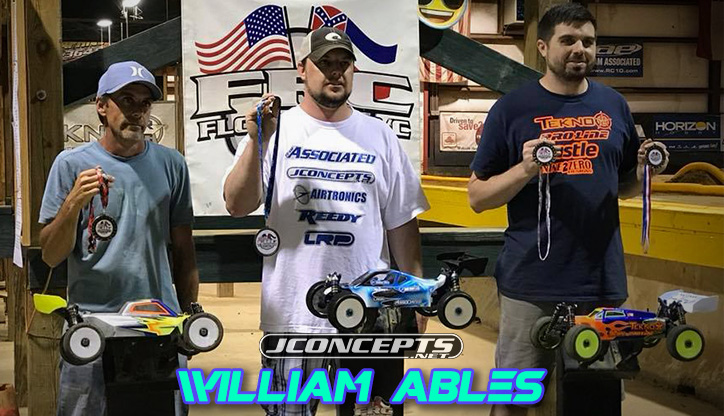 William Ables sent in his race report and this what he had to say, "This past Saturday I ran the Charge Em' Up race at Flowood RC. Both my Team Associated Reedy-powered buggy and truggy was great all day. I would qualify 3rd in Ebuggy and TQ Etruggy. I would go on to win A1 and A2 in Pro Ebuggy and get the overall. In Pro Truggy, I finish A1 in 2nd, 1st in A2, and 2nd in A3 placing 2nd overall. I ran Spencer Rivkin's PNB nitro buggy setup with blue detox in the main and couldn't ask for a better setup. I also ran Cavalieri's DNC setup on my truggy and it was also money with green Reflexes and Triple Dees." Awesome report and thanks for the update Willaim. Job well done and well deserved!