The Wicked Weekend 2016
Racers from all over the US gathered at the Chicopee Wood Agricultural Center in Gainesville, GA for one of the fastest growing events put on by RaceTime Entertainment, The Wicked Weekend. With an unexpected entry count of 643 total entries this race would definitely live up to its name and be a Wicked long race. Because of the large entry count the race organizers decided to change up the race format from (3) 5 minute qualifiers to (2) 7 minute qualifiers to save on time. With many racers unsure about the sudden change it would prove to be a very wise decision in the end.
JConcepts drivers and supporters were on hand in full force and ended up with some outstanding results.
Open 4wd SCT – JConcepts took 2 of the 3 podium spots
Alex Mueller took the win running JConcepts tires and accessories followed by Austin Hughes and rounding out the top three was JConcepts own Bobby Moore who is also responsible for building the awesome layout for The Wicked Weekend.
Sportsman eBuggy – JConcepts sweeps the podium
The largest class of the event with 122 cars entered, JConcepts dominated the field by sweeping the podium. Julien Oilveras would take the overall win followed by your TQ Jackson Brunson and rounding out the top three was David Smith. All drivers were using JConcepts tires and accessories to power their way to the top of the class.
Pro eBuggy – JConcepts was able to pull out a third place finish in this stacked field of competition.
Joe Bornhorst would take the over all win followed up by your TQ Ryan Lutz and in a huge surprise all the way from the 10th qualifying spot Matt Cline would round out the top three. Matt was able to power his Team Associated RC8B3E with JConcepts tires and accessories to the top of the field.
Pro Nitro Buggy – JConcepts would prove once again they had the tires to beat taking 1st and 3rd in the most competitive class at the event.
Mugen/JConcepts driver Cole Ogden came out on top with one of the closes races of the event. Blake Pickett finished 2nd and Team Associated/JConcepts driver Blake Boggs would continue to show his presence rounding out the top three.
Pro Nitro Truggy – JConcepts once again finds themselves on the podium finishing 3rd overall
Ryan Lutz would take the TQ and win in this class followed by Joe Bornhorst and once again Team Associated/JConcepts driver Blake Boggs continues to never let up, finished 3rd over all. Blake would power his RC8T3 with JConcepts tires and accessories to finish out a great weekend of racing.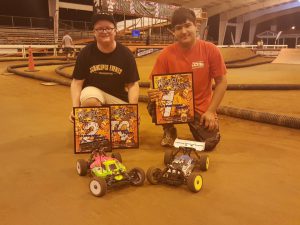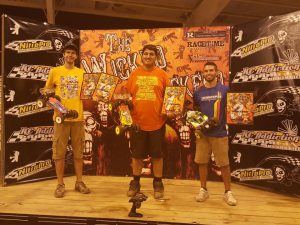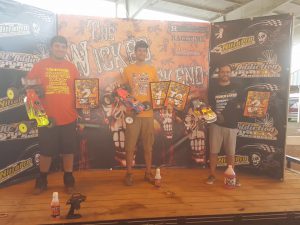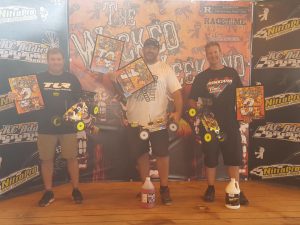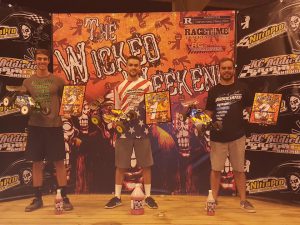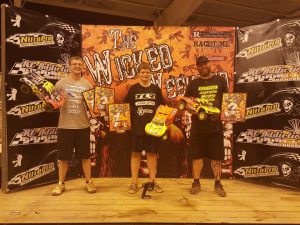 I would like to take a minute and thank Dave Leikam, Lance MacDonald, Bobby Moore and the entire RaceTime Entertainment team for putting on another great event. Dave continues to be a forward thinker and is always working hard to bring us the best possible race. We look forward to coming back next year.
Race Reporter: Jeff Keeton