The All New Silver State – Race Recap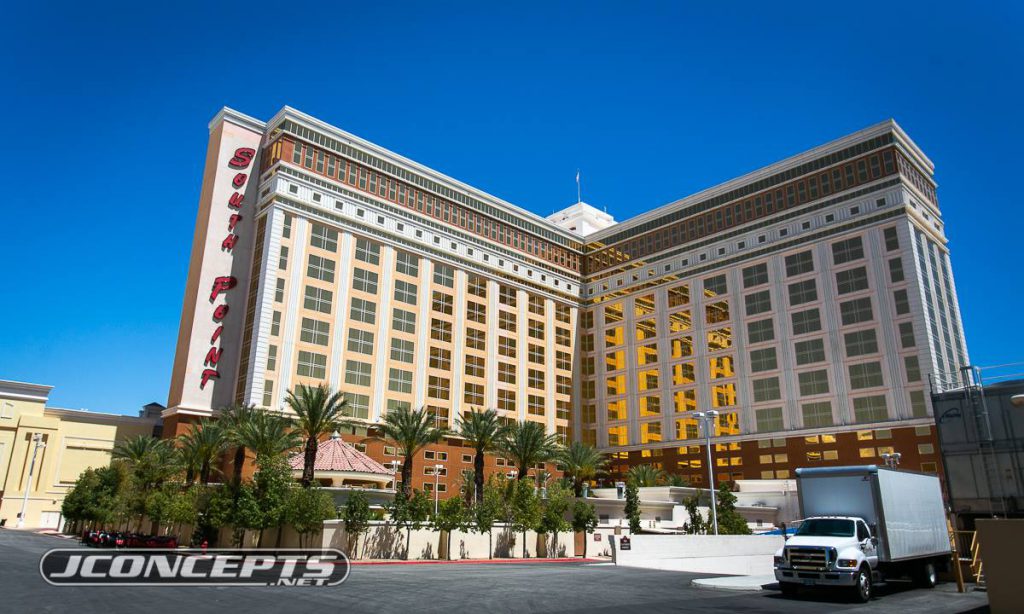 This year's Silver State was a totally new experience from year's past. In many ways, you can say that it's a version 2.0 or a refresh of a great race organized by Joey Christiansen and The Dirt crew that still has the familiar taste, but a whole new look. One of the reasons why the Silver State is so popular is the plain and simple fact that it's held in Las Vegas, Nevada also known as City of Lights (or Sin City whichever you prefer). Keeping the tradition alive, Joey decided to keep the race in Vegas but came up with a great idea to have an 8th scale and 5th scale race simultaneously at the South Point Hotel Casino and Spa. To everyone's pleasant surprise, Joey hit the jackpot.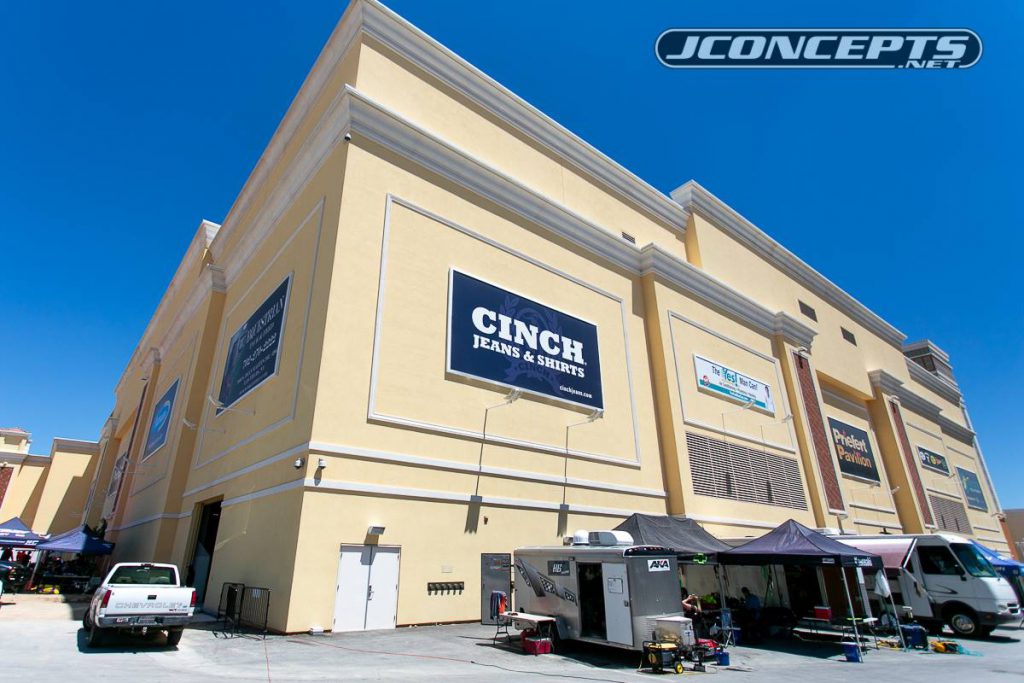 While everyone was treated to a great hotel venue, there are numerous restaurant options available on site making it easy to get food without having to drive anywhere. It just made life a little more pleasant. There's obviously the classic casino attraction along with a few nice bars for after hour enjoyment, but what really made the vibe different from other races was the fact that all racers all stayed at the South Point Hotel and this really was something special.
At too many races, we spend almost all day at the track and barely have any time to hang out and do something fun outside of the track like have a nice relaxing dinner, go for a few drinks, chill by the pool, bowling, movies, etc. This race really felt like a race and a vacation all in one package. With 500 entires, the new Silver State is only going to get bigger from here on out.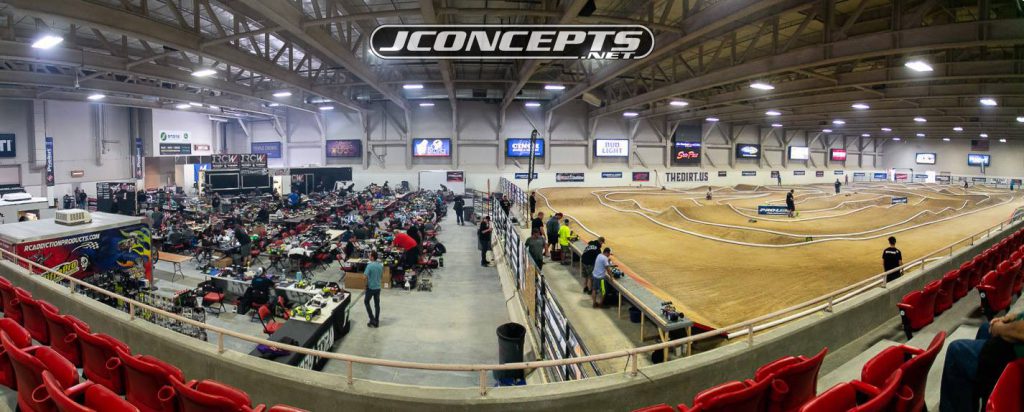 With the 1/8th scale track on one side of the Preifer Pavilion, the 1/5th scale track was just behind it utilizing the spectator seating as the driver stand and grandstand viewing. Although odd at first, I think most drivers quickly adapted and got on with the show. After a few hours of nitro racing, it did get dusty and a little smokey inside, but a few rounds of Ebuggy plus watering the track did clear out the room and keep the dust down quite well. The plus side was the Pavilion was AC'd all day long which kept it nice and cool no matter the temperature outside. 100F outside? No problem!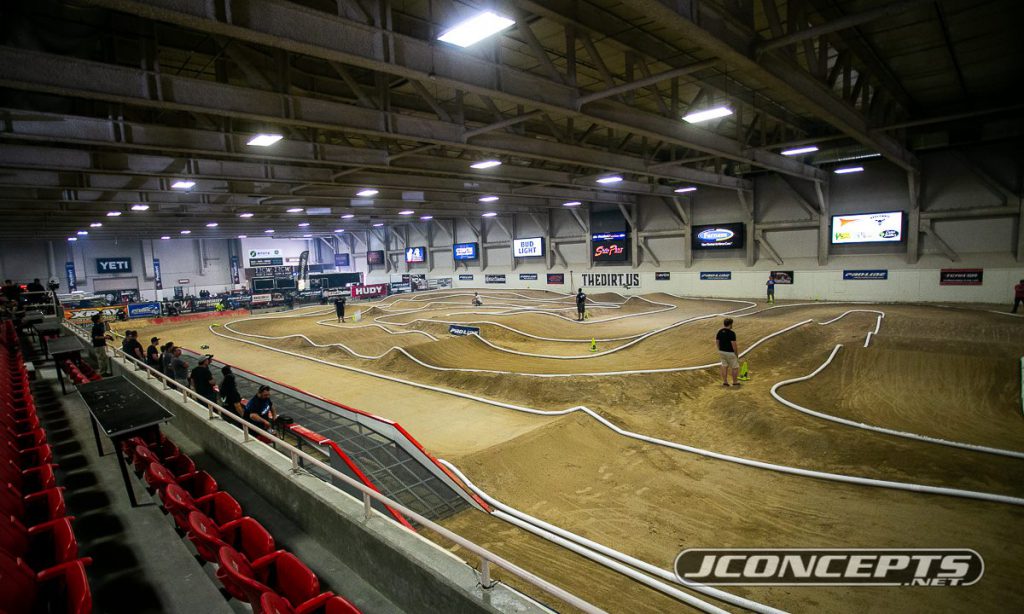 With the venue being new for 2018, no one had any idea what to expect and that always makes for an exciting scenario. With much to learn, by racers and by The Dirt crew, qualifying and mains were full of action as the track become filled with bumps and character. Traction was always on the medium side and the tire wear was very minimal throughout the entire weekend.
The track was fantastic and filled with technical jumps that flowed extremely well into one another making it a terrific 1/8th scale layout. As the surface got rougher, drivers were forced to change lines to find the smoothest, most consistent way around while keeping lap times to a minimal. This was one of those tracks where you never relax your focus as one small error could result in a long lap or a few crashes. However, the hard layouts are always the most rewarding as they test your skills with setup and driving.
Sportsman Ebuggy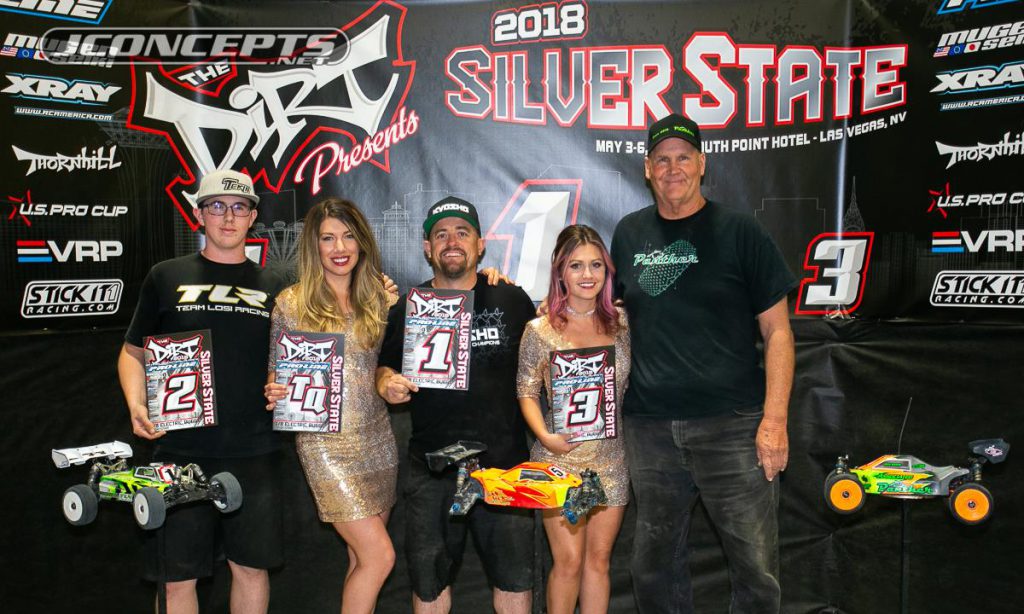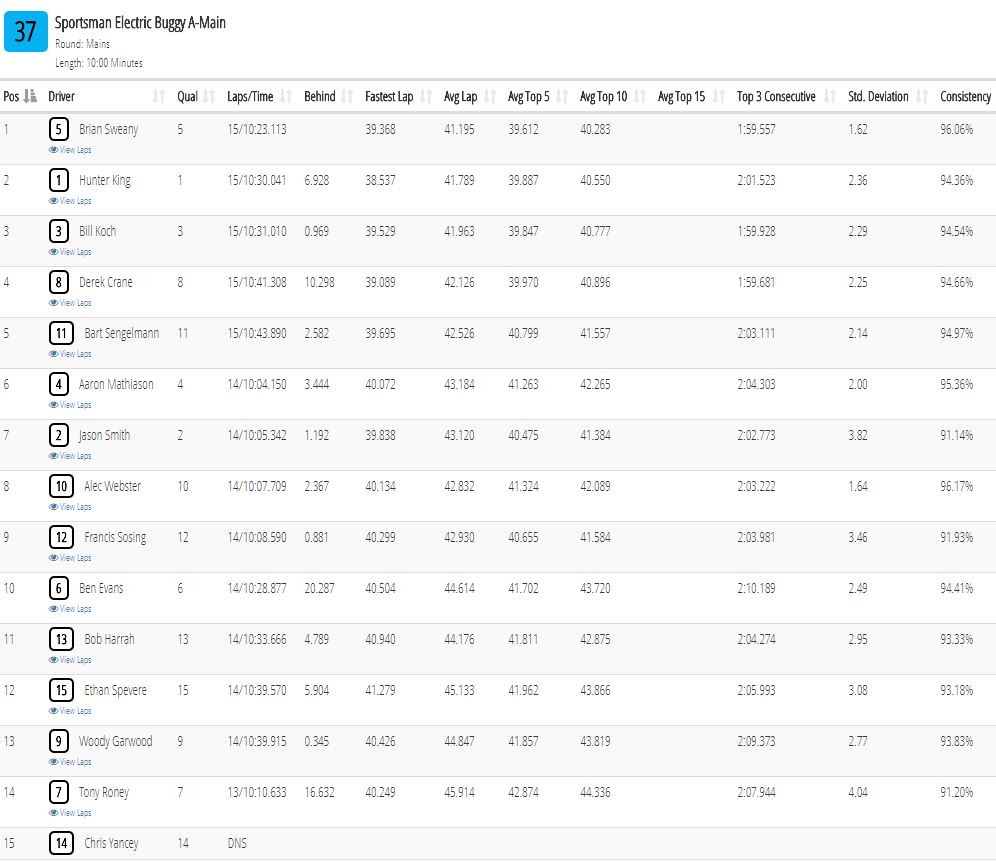 Sportsman Nitro Buggy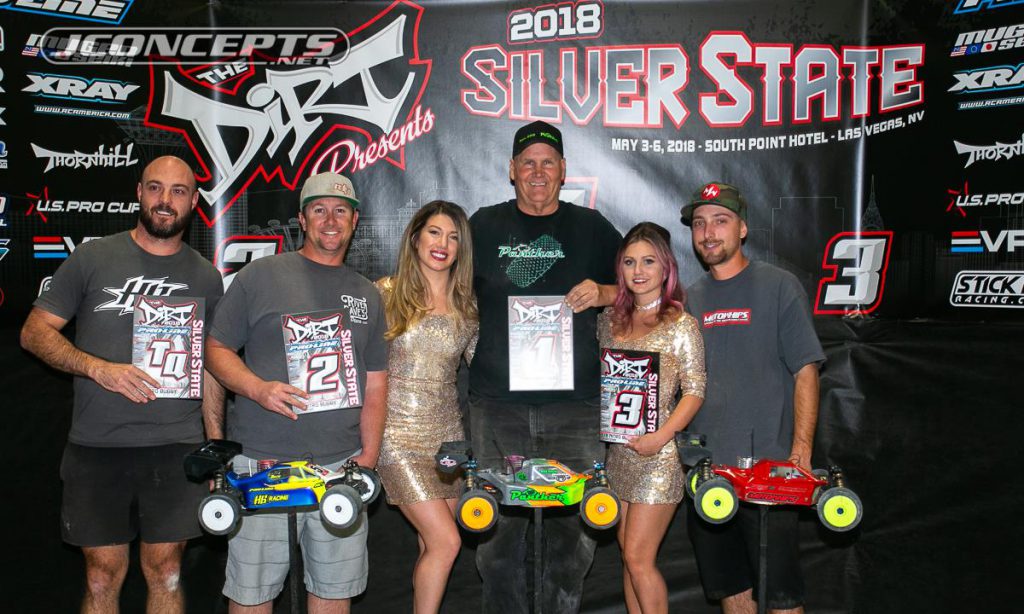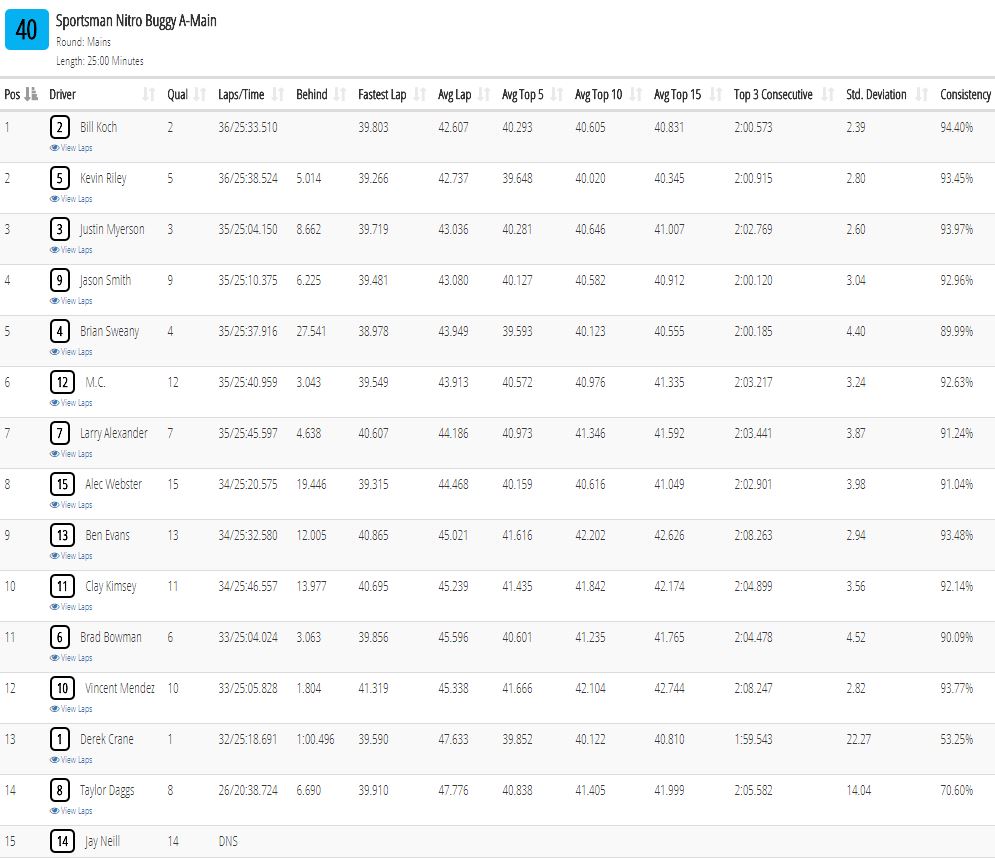 Sportsman Nitro Truggy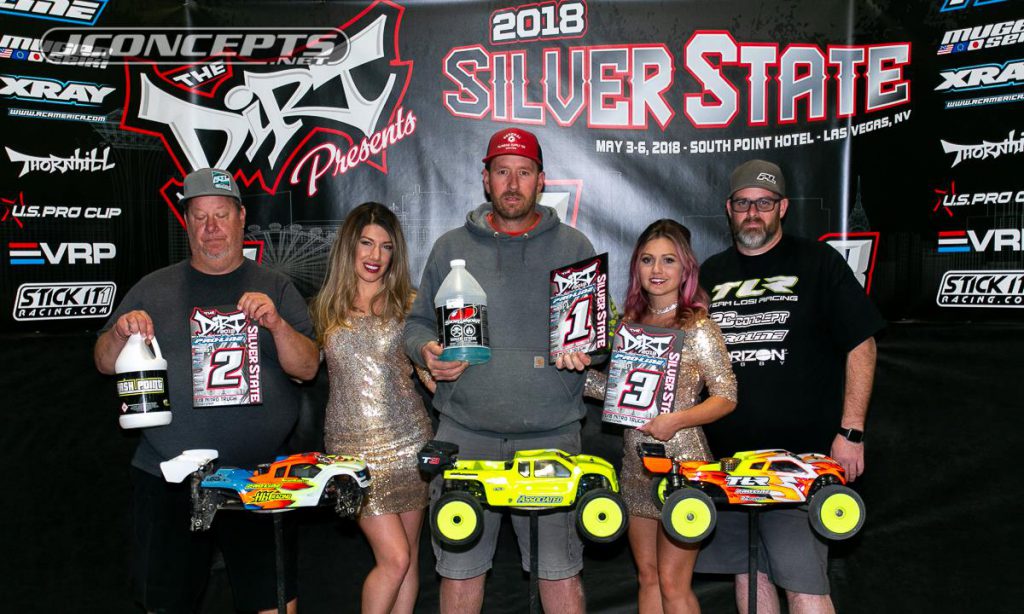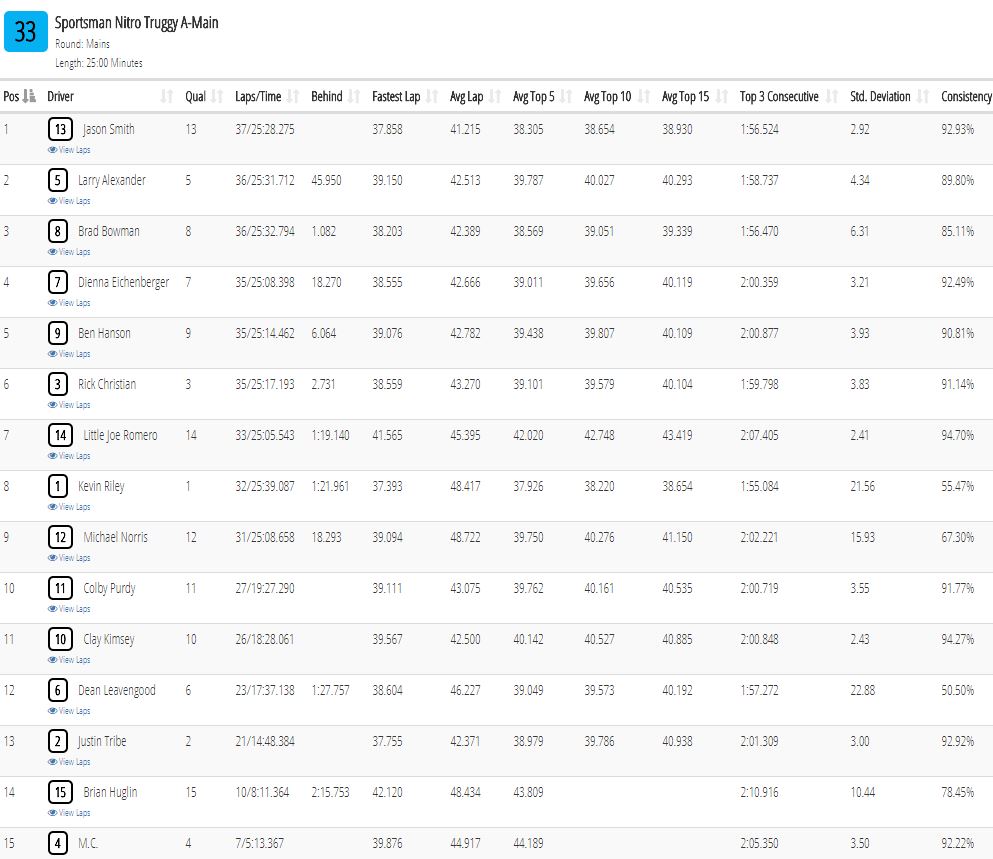 Intermediate Ebuggy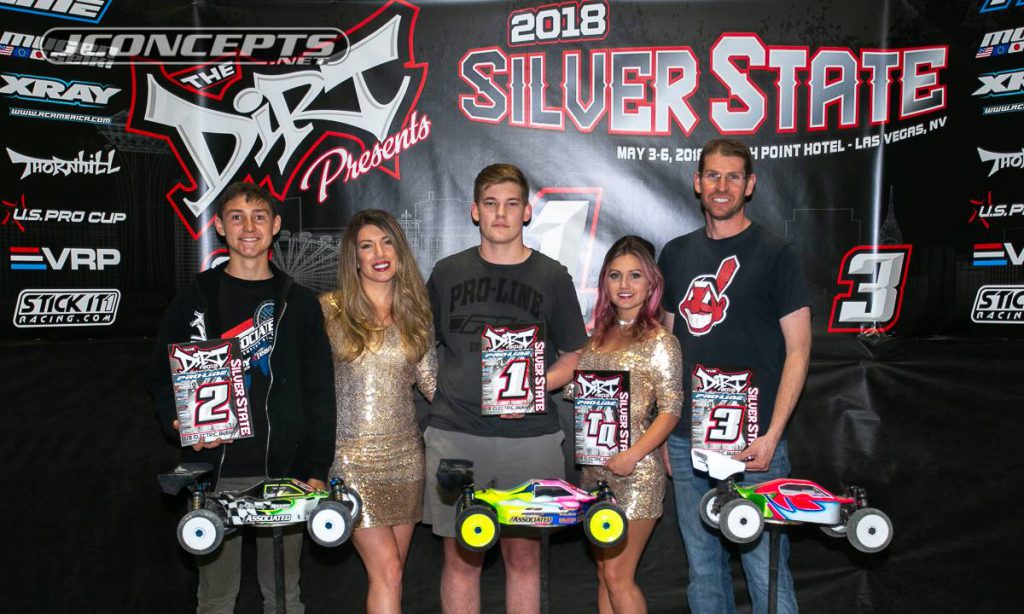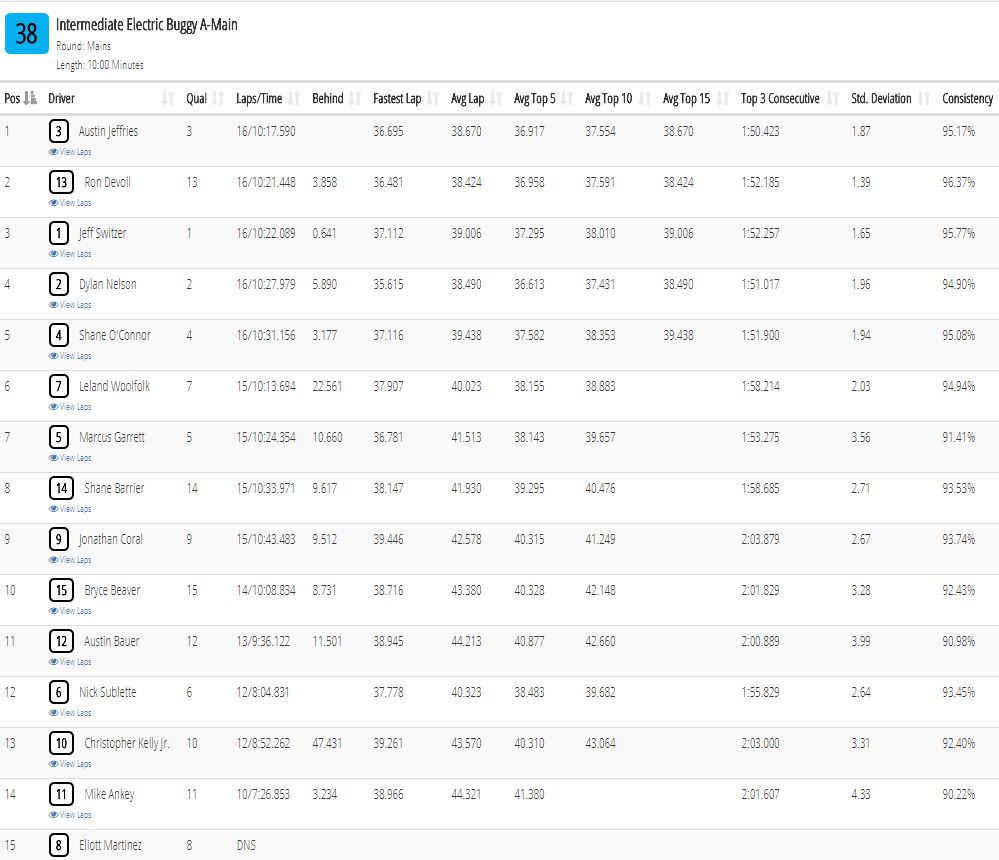 Intermediate Nitro Buggy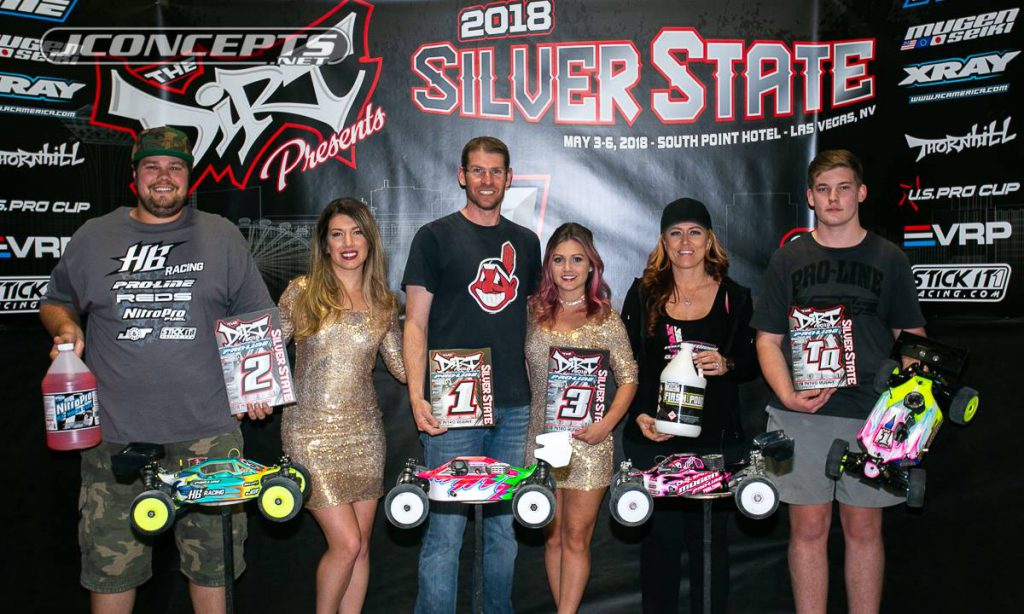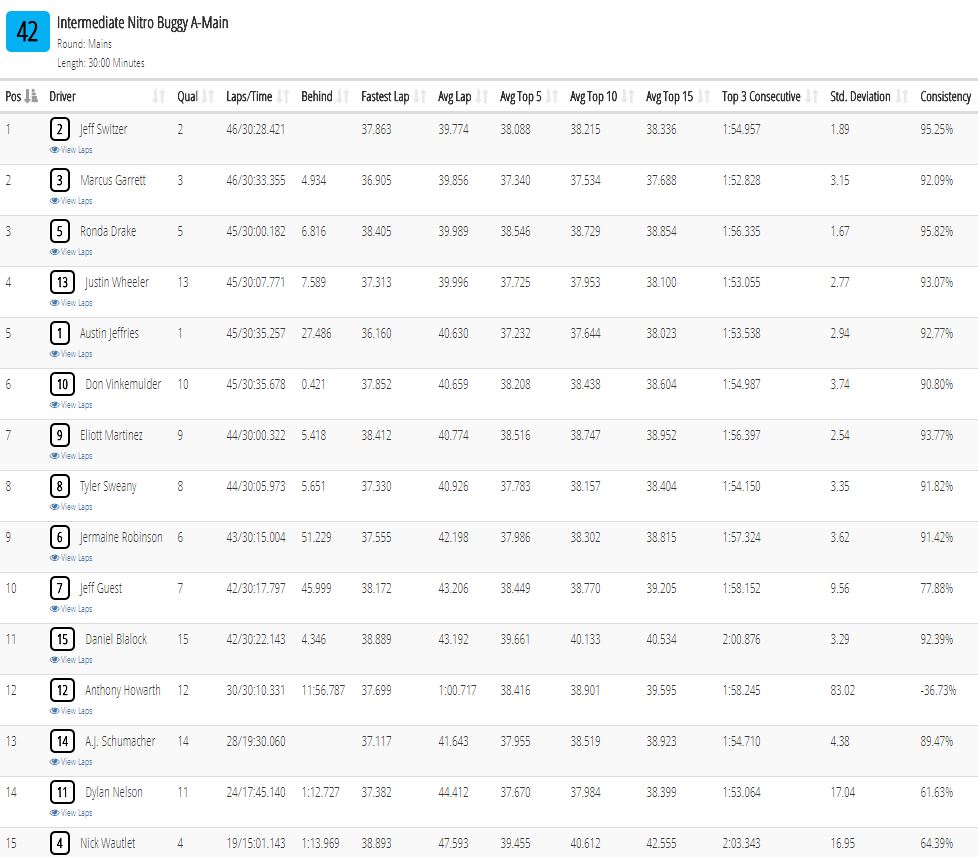 Intermediate Nitro Truggy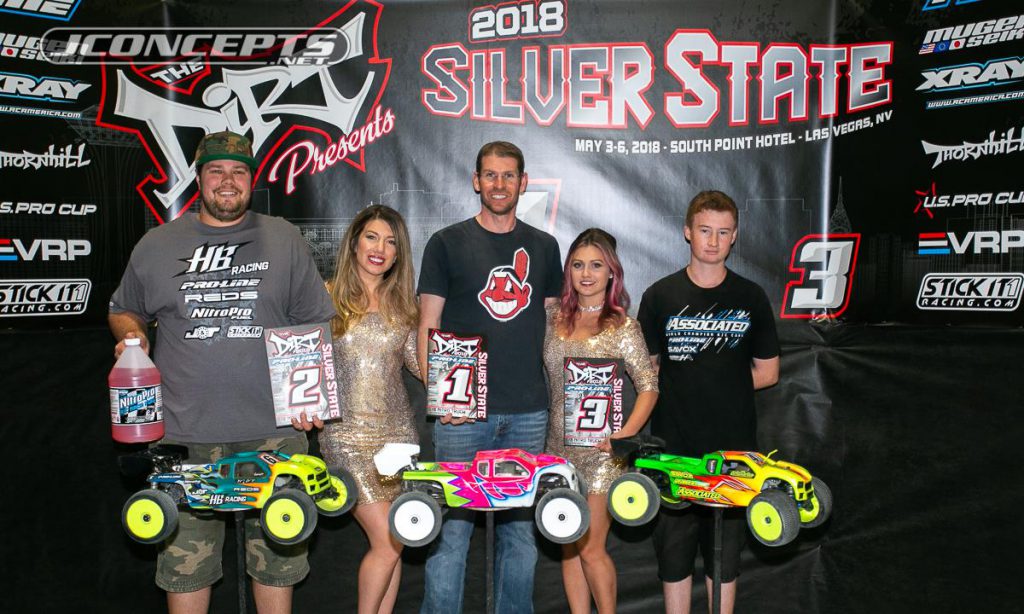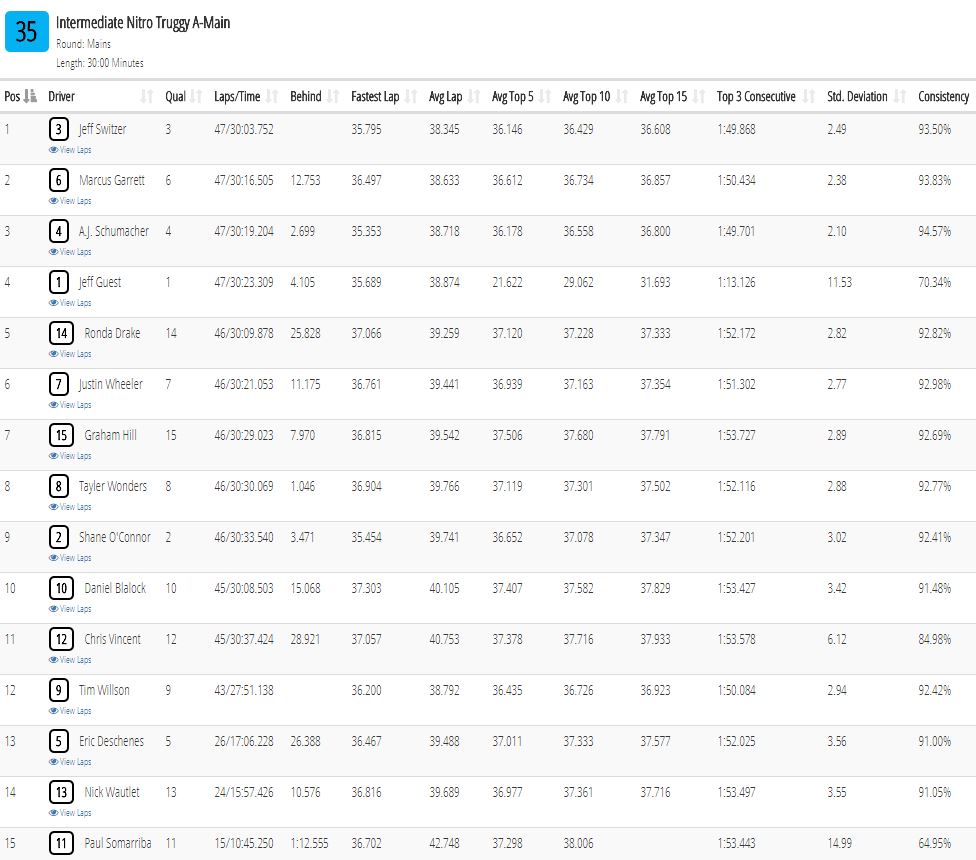 40+ Ebuggy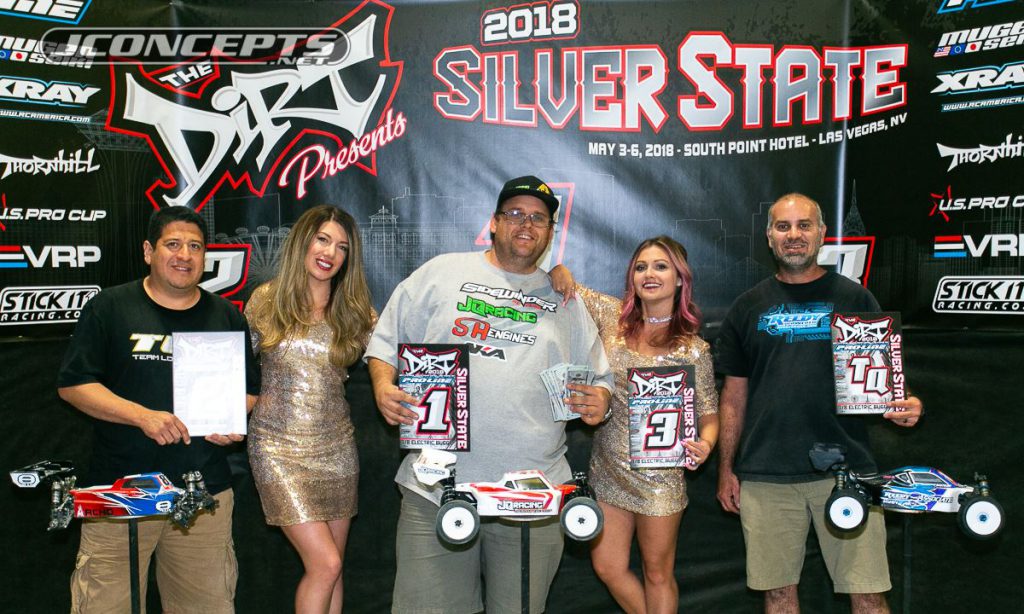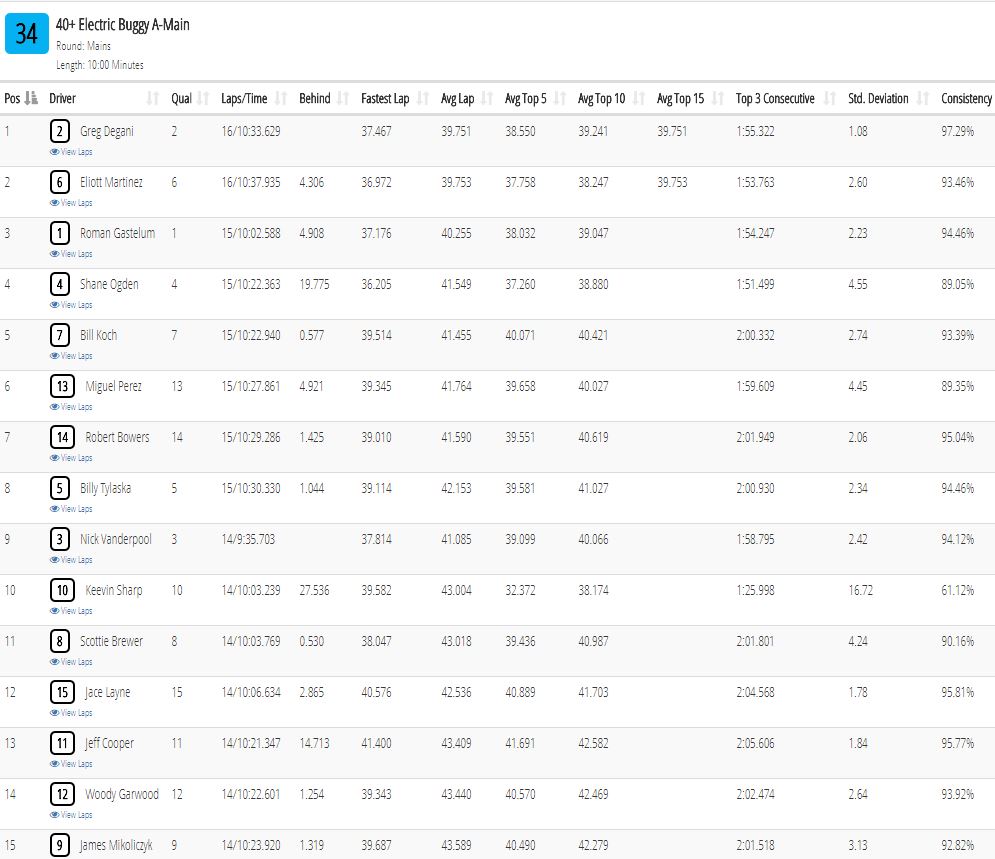 40+ Nitro Buggy
It was a terrific race for JQ's Greg Degani as class TQ and race leader, AE's Richard Saxton, had electronic problems and was only able to recover to 4th. This made the 40+ Nitro Buggy class wide open and saw Degani race his way to the front. Finishing 2nd and only 5 seconds back from the former World Champion, HB Racing/JConcepts' Shane Odgen recovered from a disastrous start dropping from 3rd to 11th and battled his way back to 2nd and even saw Shane fighting for the win. TLR's Eliot Martinez moved up a remarkable 4 spots from his 7th place starting position to take 3rd on the podium.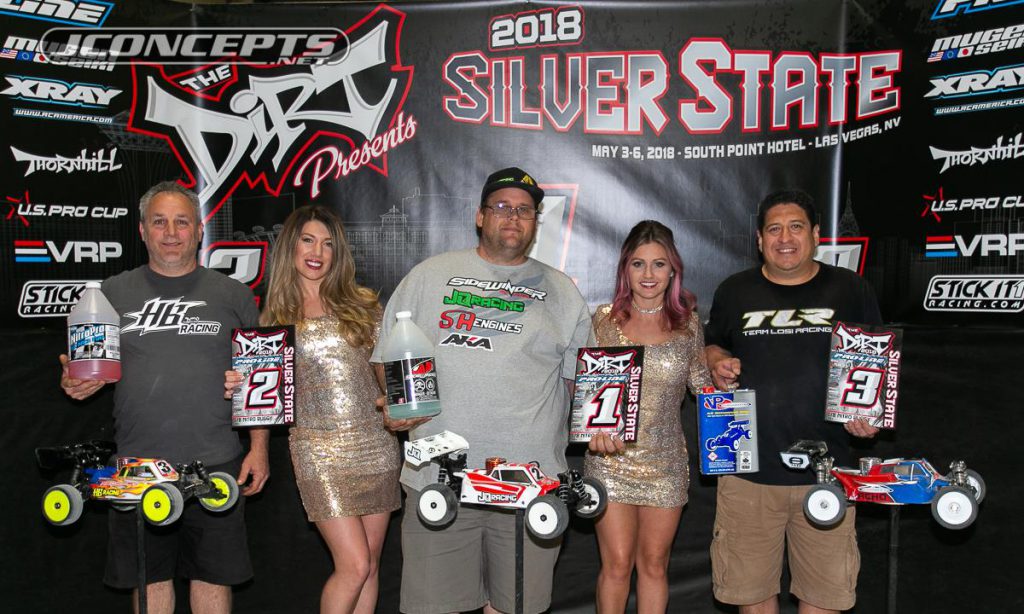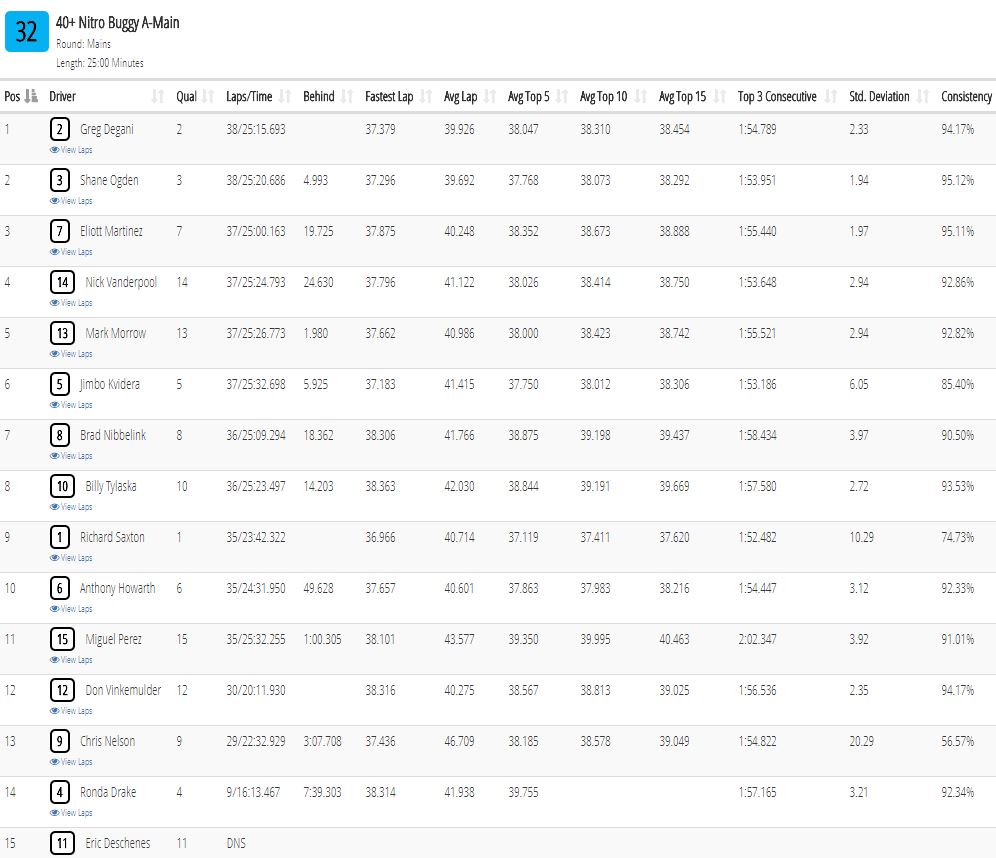 40+ Nitro Truggy
It was lights out for Mugen Seiki's Ronda Drake as she was put on a clinic to finish well ahead of the competition in the 40+ Nitro Truggy class and took a terrific win. Finishing up 2nd was Tekno/JConcepts' Jimbo Kvidera who fought hard to rise above the rest adding yet another fantastic podium finish to his resume. Perhaps the best finishing result of the group came from 3rd place finisher, Chris Nelson, who moved up a remarkable 9 spots to finish on the box in 3rd.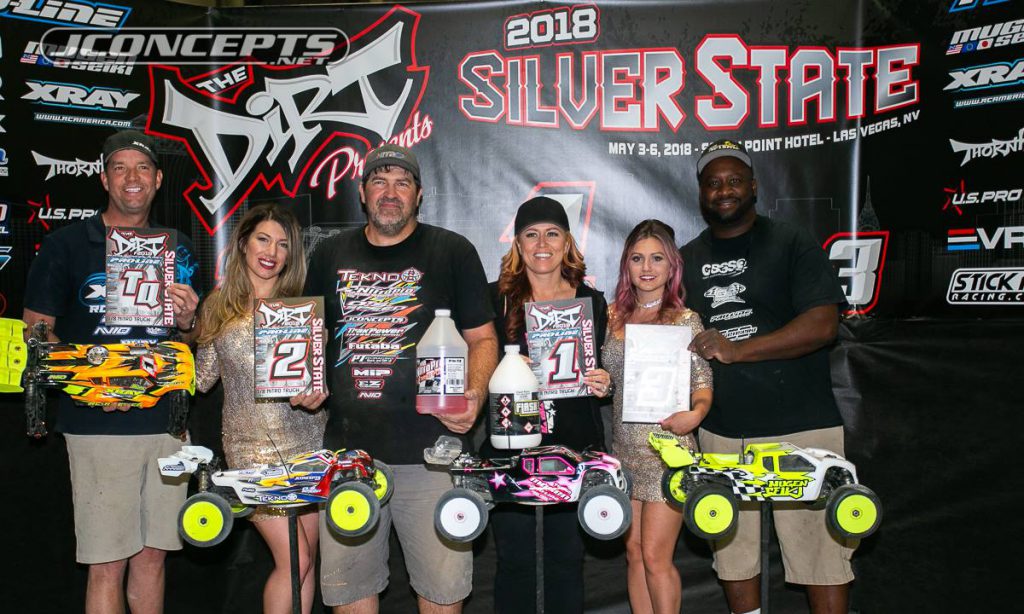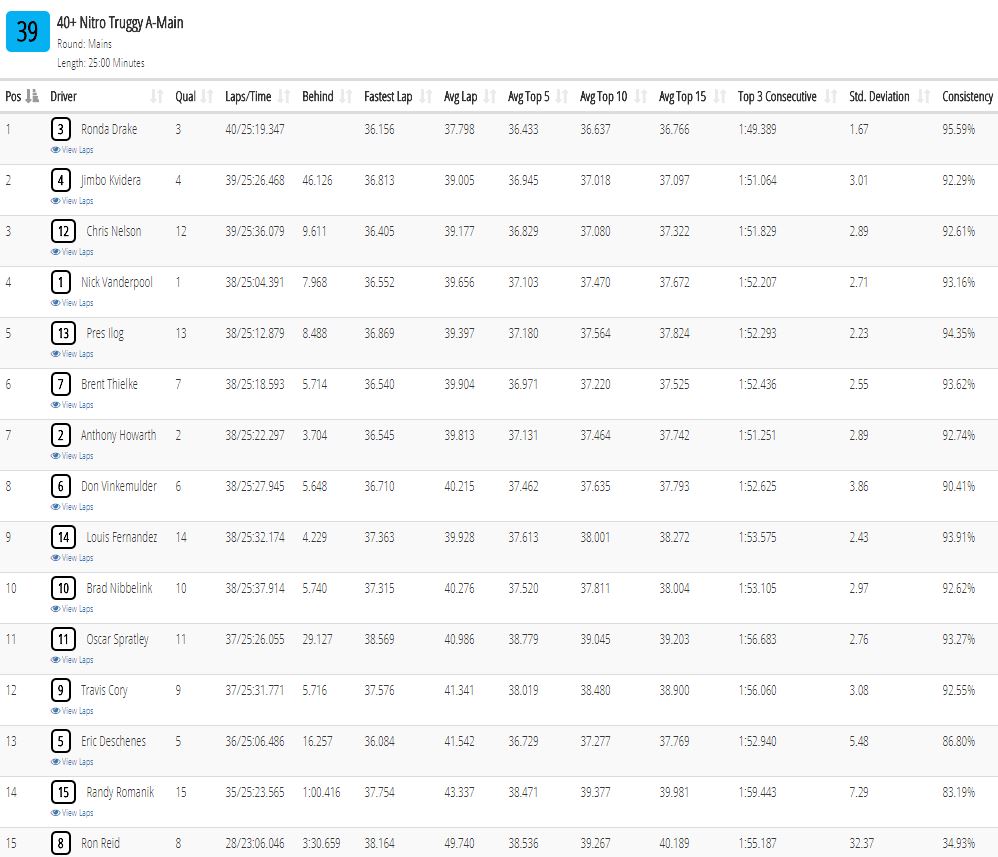 Pro Ebuggy
Tekno's Ryan Lutz took an unprecedented win in the Pro EBuggy class with fast and consistent driving that saw him take the top step at the 2018 Silver State. Lutz's smooth driving style was perfectly suited for the rough track conditions and was proven in the 10 minute A final. Mugen/JConcepts' Ryan Maifield got off to a slow start and a critical mistake on the 4th lap gave Lutz the lead and from there, the battle was on for 2nd between Maifield and Tekno's Joe Bornhorst. The two traded places a few times, but Maifield put it into overdrive and finished 2nd and Bornhorst took home 3rd.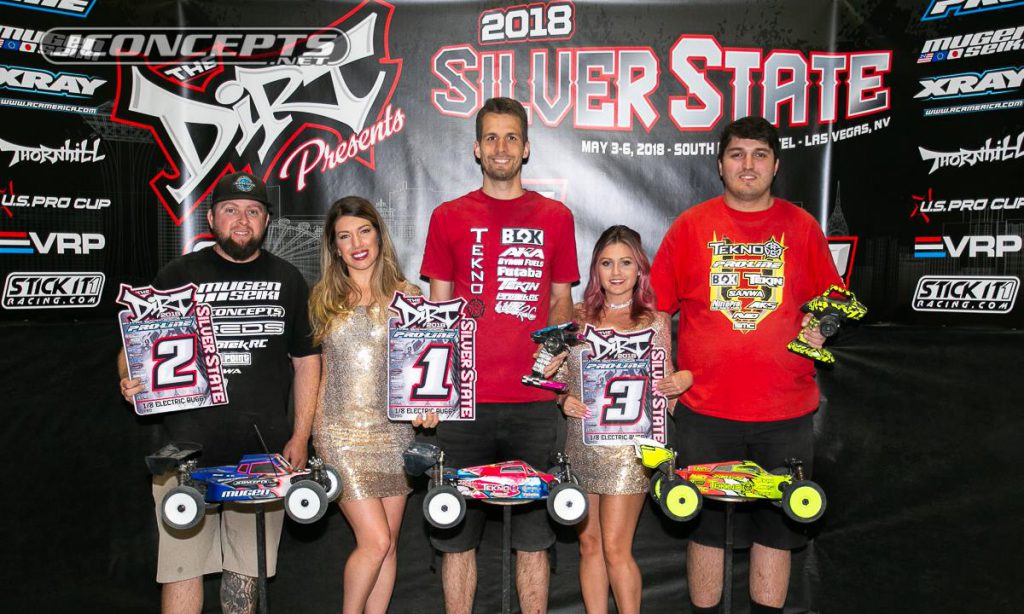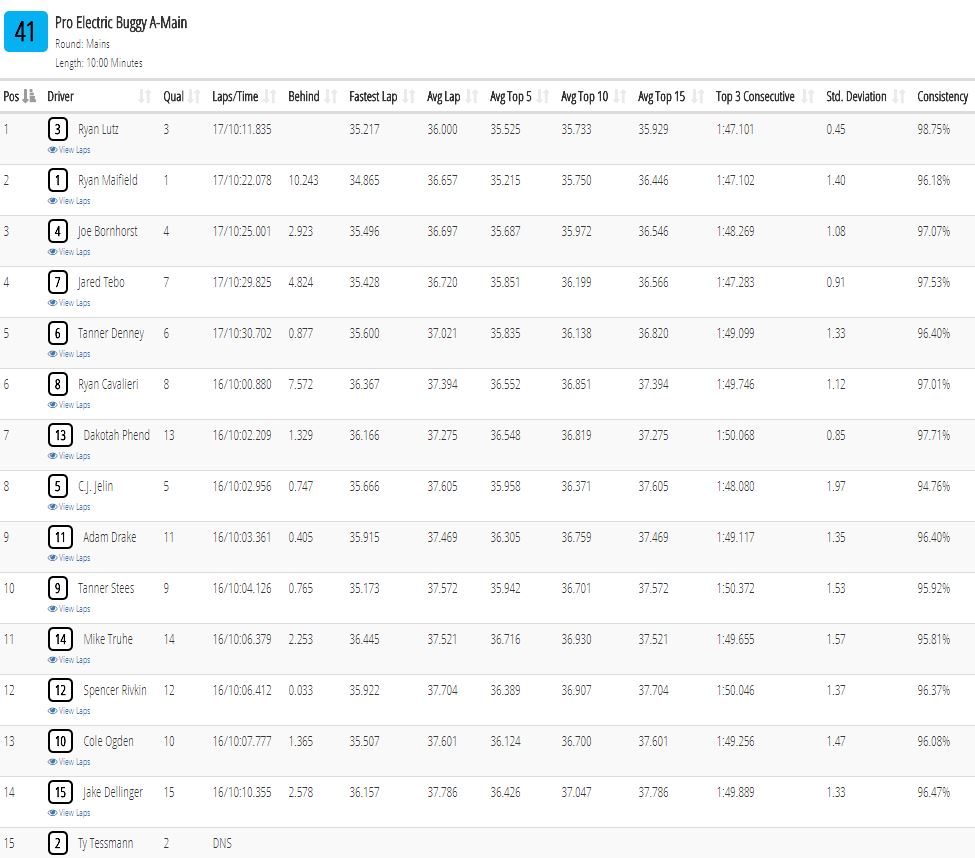 Pro Nitro Buggy
It was an epic race between three of nitro's best in the Pro Nitro Buggy class between Mugen/JConcepts Ryan Maifield, Xray's Ty Tessmann, and Kyosho's Jared Tebo for the entire 45-minute A-Main. Maifield and Tessmann battled for the lead and fought nose to tail swapping position multiple times during the race. Each time, the crowd would react with excitement, cheering for their favorite racer. In the end, Tessmann crossed the line to take the win with Maifield in 2nd. Jared made an amazing return to the podium with an excellent 3rd place finish with classic Tebo driving and flair.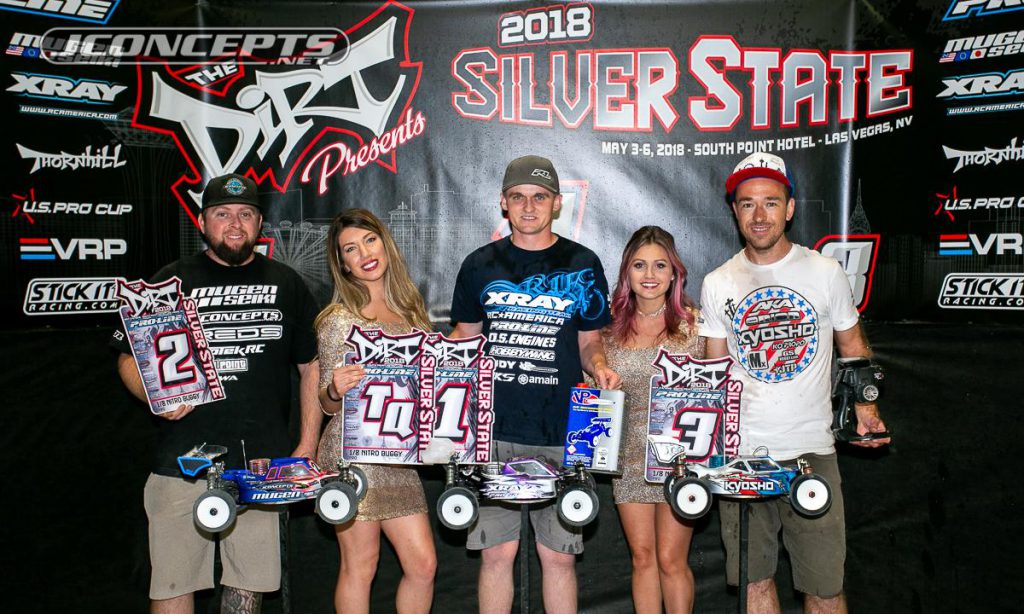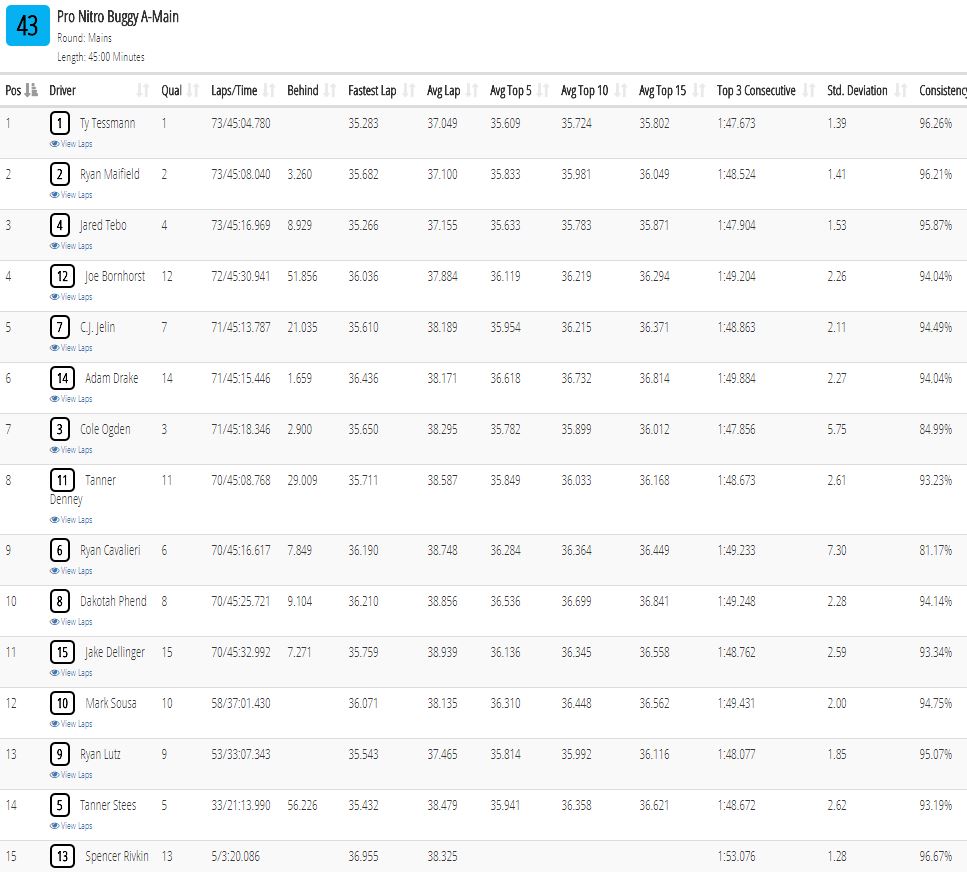 Pro Nitro Truggy
The 2018 Silver State saw a remarkable return of a Champion. Kyosho's Jared Tebo was fast all weekend and it reminded us of his true potential and speed. Qualifying himself 3rd overall, Jared made quick work to move right behind Ty to challenge for the lead. The two goliaths would go back and forth for the race lead, but on lap 20 of 76, Jared put down the hammer and was able to take the lead to the finish line and took the win. Ty finished 2nd and only 5 seconds back with Truggy Master, Ryan Lutz closing out the top 5.