Team Thursday's Team Update – Feb. Week 2
What a week for the JConcepts Race Team. With wins, podium finishes, and the will to always improve, this team really embodies the fighting spirit. Thanks to the best racing team on the planet, we salute you and your accomplishments in this edition of #teamthursday.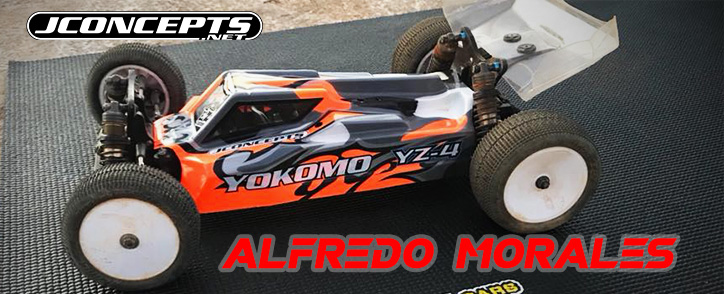 Learning a new track layout isn't always easy, but for JConcepts' Alfredo Morales, he was able to take the TQ and win last week using Double Dees in the morning and Reflex tires for the remainder of the day. Racing in Florida takes a lot of tire knowledge and experience and Alfredo was on top of the changing conditions and prevailed in the end.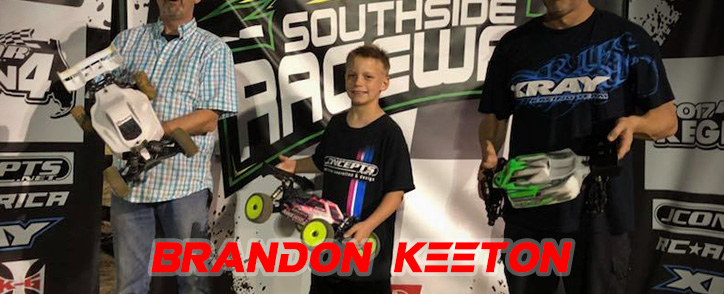 It's always awesome to see the youngsters find success at such a young age and watch them grow over the years. Brandon Keeton has been putting in a lot of time and it's all starting to show. Taking the win in the Sportsman Ebuggy class, Brandon is on his way to being a star. KEEP IT UP BRANDON!!
Caleb Stevens' is no stranger to the spotlight. With many club wins under his belt, Caleb is only getting faster. Last week, Caleb took the win in 2wd and 4wd Modified at Extreme R/C Raceway's Winter point series race. With both wins, Caleb locked up the overall point series titles in 2wd and 4wd. For the entire series, Caleb used JConcepts Swaggers up front and Pin Down rears along with the S2 bodies for improved aero performance and speed upgrades. Finishing off his kit was the stylish Fin titanium turnbuckles, JConcepts wing buttons, and Mono wheels.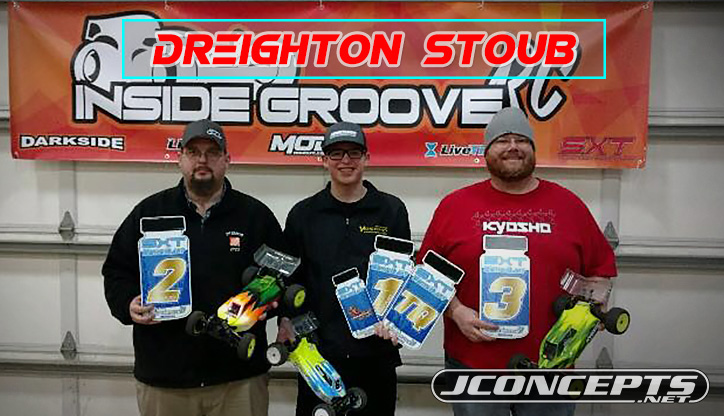 Over the past year, Dreighton Stoub is becoming a household name. With his speed undeniable, the super talented Michigan native attended the Winter Blast held at Inside Groove R/C and took home the TQ and win in both the 2wd and 4wd Modified classes on gold Dirtwebs for both rides. The cool thing about Dreighton is it's not just his speed and desire to win, it's about having fun too. Great job Dreighton!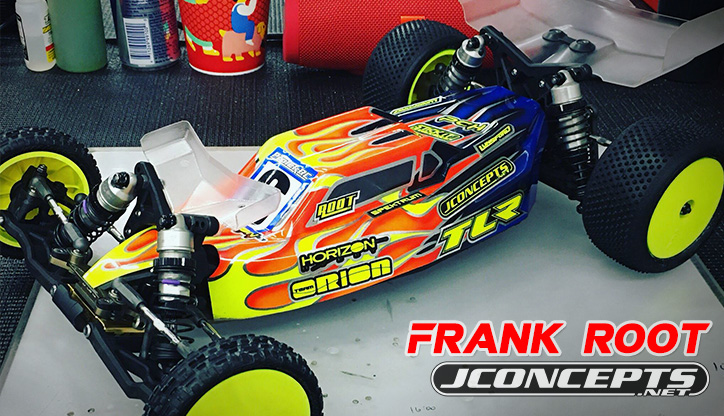 The JConcepts  Swaggers and Pin Downs have been taking wins all over the world in the hands of some of the best drivers on the planet. Adding another win to the list was TLR/JConcepts' Frank Root during round 2 of 'The Series' hosted by SCVRC. Add in the JConcepts Aero front and rear wing and you've got yourself a proven winning package.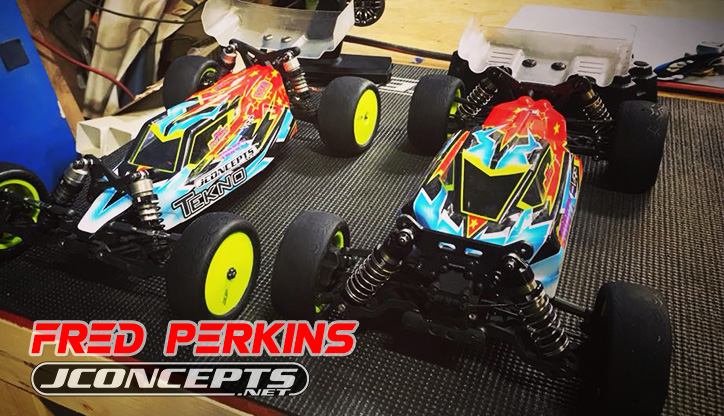 We're always delighted to have new team drivers send in their results and we're excited for Frederick Perkins, who took the TQ and win in 13.5 4wd buggy as well as finishing in a respectable 3rd place in 17.5 2wd buggy at The Track's club race last week. Thanks for posting Fred, keep it up!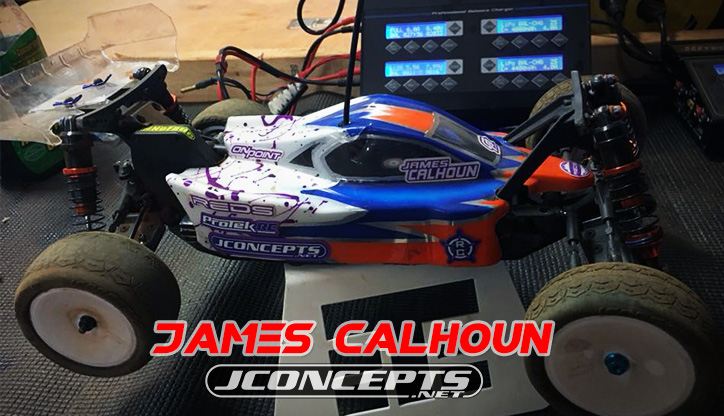 Sometimes life gets a little hectic and RC racing has to sit on the back burner for a while, but its a terrific feeling when you come back and you're still hot fire! Great job by James Calhoun, who finished 4th at The Dungeon in 2wd Modified using green Octagons.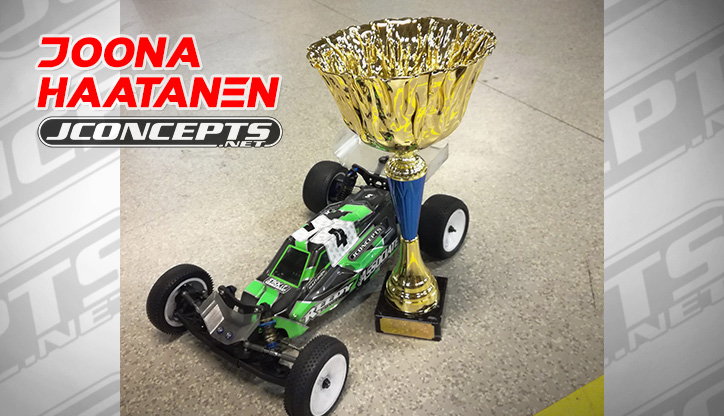 The Finnish Phenom never stops. With his world-class skill set, Joona Haatanen attended the 4th round of the Finnish Series taking a remarkable double TQ and wins! Since it was a handout tire race, Joona's AE rides were fully decked out with JConcepts accessories like the F2 and S2 body, lower front Aero wing, Aero rear wing and Mono wheels. Let's go Joona!!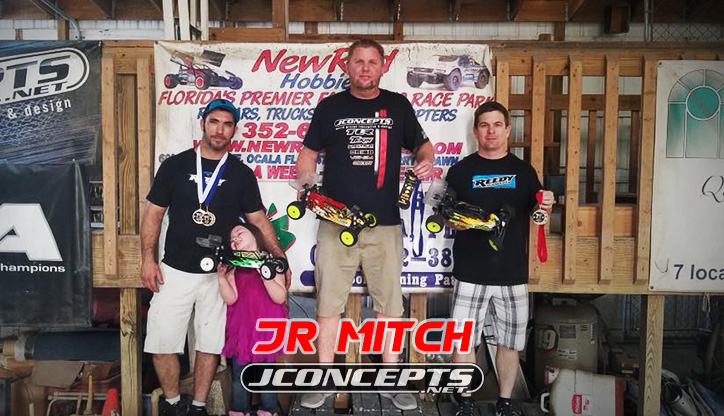 A little club racing never hurt nobody! JR Mitch has been hitting the club racing scene regularly at Newred Hobbies and his efforts have been paying off. Taking another win using gold Octagons and the S2 TLR body and Aero wing package, JR found the top step on the podium with JConcepts' Paul Wynn finishing 2nd on the same tire package and F2 body.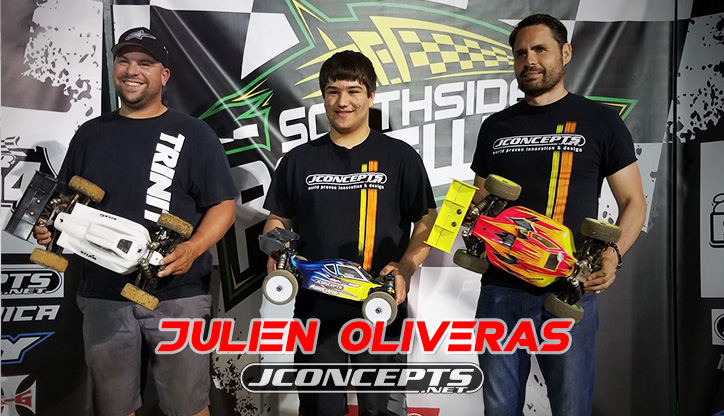 Having switched to JConcepts for 2018, Julien Oliveras is getting accustomed to the JConcepts accessories and now starting to feel the flow. With a solid TQ and win under his belt from Southside RC, the young AE/JConcepts driver is only going to get faster from here on out. Using green Reflex tires and S3 body on his RC8B3.1e buggy, Julien was the pace that day and for many days to come!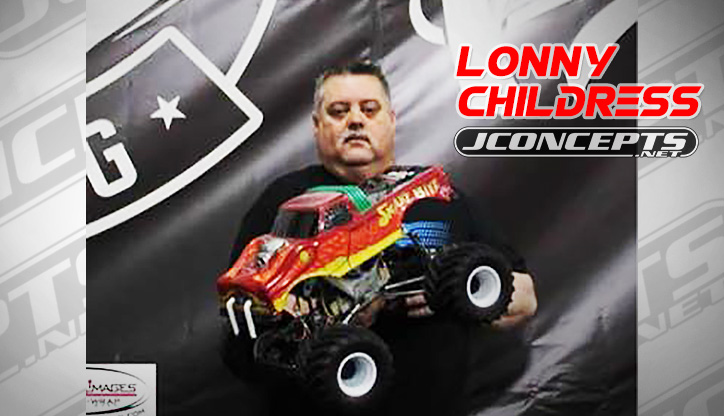 It's great to see the JConcepts Monster Truck drivers out there promoting the product and taking home some hardware at the same time. Lonny and his brother Jason attended the Vinyl Images Invitational presented by JB Scale Graphics where Lonny took the win in the 1st round of the Sport Mod with Snake Bite and went to the final round in the second bracket with Wild Thing. Jason took his Just Show-N-Off truck to victory in the 2nd bracket of Retro Outlaw racing.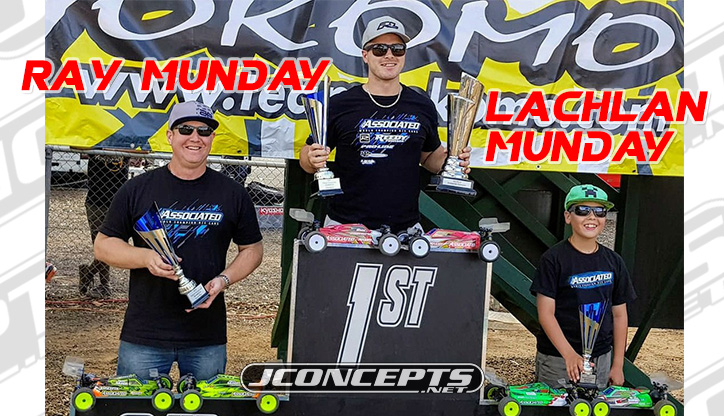 For those who haven't heard of the Keilor Invitational, it's Australia's version of the Reedy Race of Champions where JConcepts' Ray Munday, his son Lachlan Munday, and Andrew Selvaggi were in the hunt for the win. After it was all said and done, Ray found himself 2nd on the podium with his son, Lachlan 3rd! Taking after his father, Lachlan possess amazing speed for such a young driver his age and is definitely Australia's young rising star.
With it being summer in Australia, the sun was brutal, but mother nature also played a hand with some rain showers making tire choice crucial. Opting to start the day on Double Dees, the crew moved over to blue Dirt Mazes once the groove picked up and found themselves taking 2nd, 3rd, and 4th!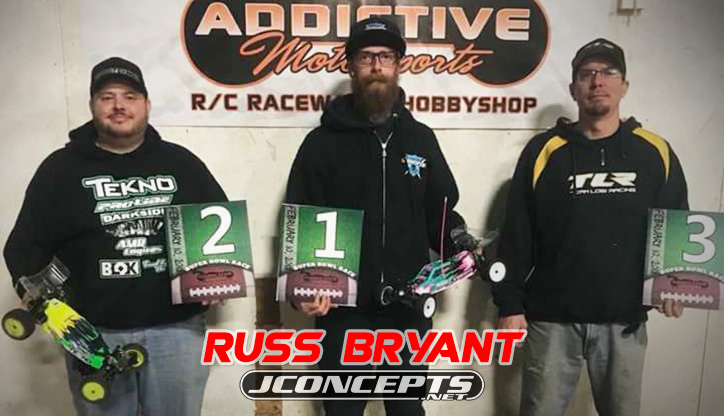 Whether its Monster Trucks or 1/10th off-road cars, Russ Bryan brings the Ruckus. Attending the Addictive Motorsports R/C Raceway's Super Bowl race, Russ took home the win in the 2wd Mod buggy class stating that his 2wd was dialed on gold Dirt Webs and looking fresh with the F2 body.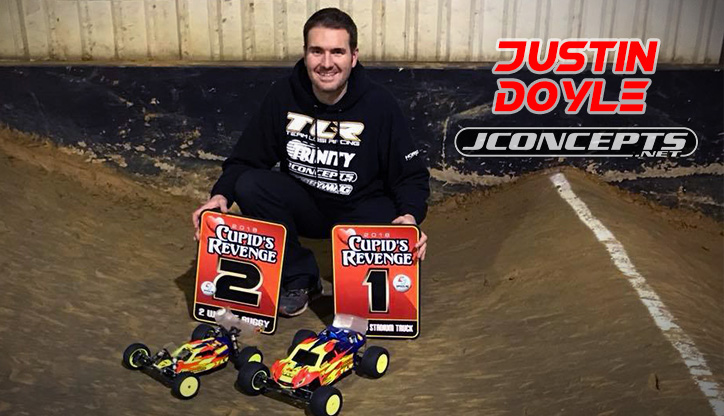 Not every weekend starts out awesome. Sometimes it's a slow start, but when it gets going, it's going! That's what happened to team driver, Justin Doyle, at Speed RC's Cupid Race last week. Having to bump up into the A in 17.5 Stock Buggy, Justin ran his heart out and finished 2nd on the podium! Adding to his terrific turnaround, Justin took 1st in Modified Stadium Truck! Dang doing work!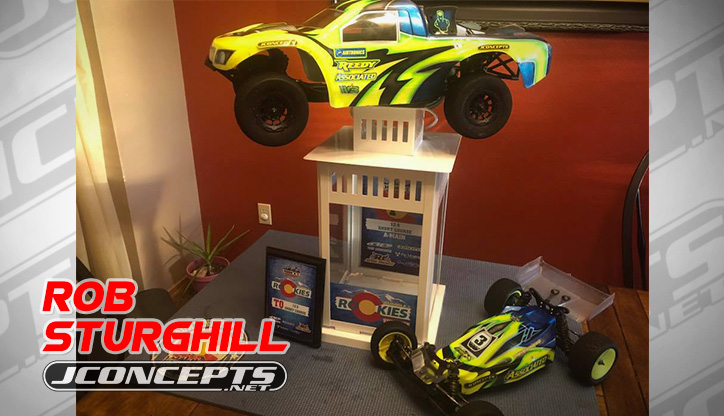 The 2018 Rumble in the Rockies was a wonderful race for team driver, Rob Sturghill, who was able to make all three A-Mains he entered with the bonus of taking home the TQ and win in 13.5 Short Course! Making all 3 A-Mains and taking home a win? Yes, please!