Team Thursday – Race Team Update June Wk 3
Here's our latest team update from around the globe as we showcase the team's efforts on this Team Thursday. We asked our drivers to update us on their results but also wanted to know what they learned from last weekend's racing experience so we could share it with you. Thanks to the team guys who gave us some feedback and hopefully it can help others with their own racing endeavors. Happy Team Thursday!!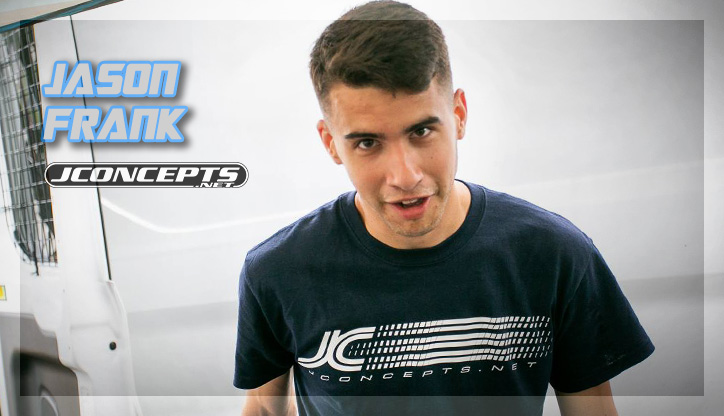 Jason Frank has a positive perspective and he's learning a lot in his young racing career. Last week, Jason attended the 2018 ROAR Fuel Nationals in Lake City, Florida, and came home with a lot of info. Here's what he had to say about his memorable experience, "Over the course of the weekend, I learned a lot in regards to tire compounds and tread patterns. With the ever-changing track conditions, tire selection was critical and could make or break your run. As a result, I had some very good selections and some very bad ones. I'm very thankful to have the opportunity to go and learn from this event and look forward to taking what I learned and applying it at AMS!" See you next weekend at AMS Jason!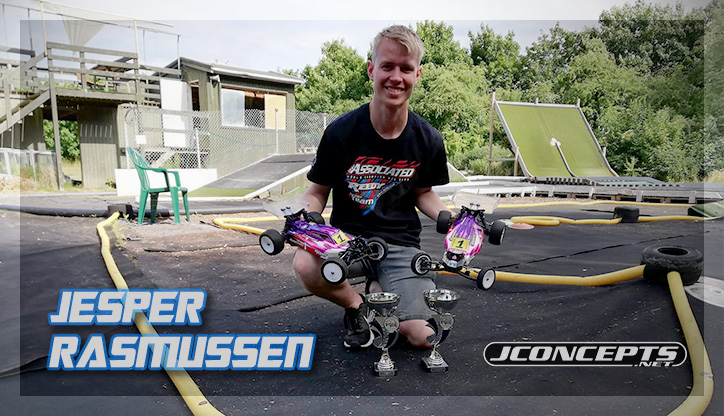 JConcepts' Danish Ace was at it again. Putting together a perfect weekend at round 4 of the Danish Championships, Jesper was on fire and captured double TQ's and went on to take home double wins by winning A1 and A2 in both classes! His Team Associated B6.1 and B64 rides rocked the JConcepts Aero package, F2 body on his 4wd and S2 body on his 2wd. Currently, Jesper is leading both 2wd and 4wd modified championships going into the summer break.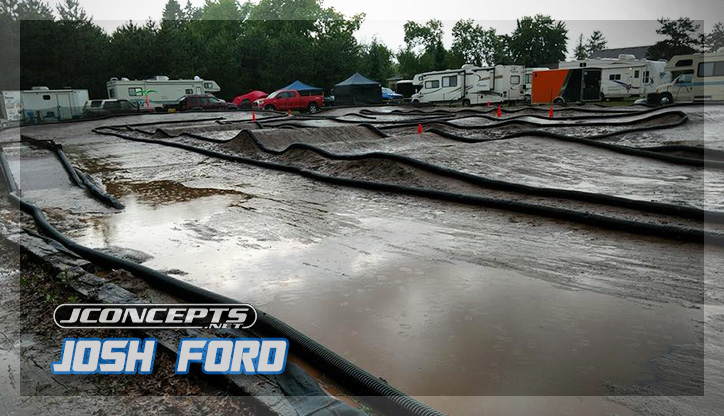 Sometimes mother nature doesn't want to cooperate, but that's where patience pays off in the long run. Josh and his father, Jeff Ford, attended round 3 of the MNRC Series where it rained and the race was canceled after just 2 rounds of qualifying. No racing, but I'm sure Josh and Jeff made the best of the quality family time doing something they love.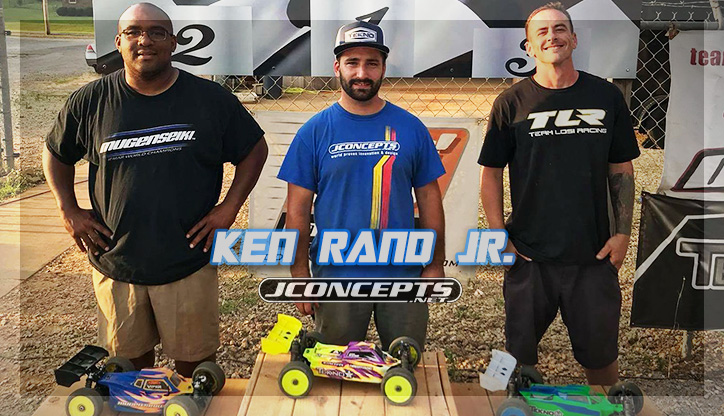 What Ken Rand Jr. learned last weekend was short and simple. Sometimes we think we're pushing to go forward, but we're actually taking a few steps back. Ken commented that taking some time away from nitro racing can be very rewarding as well as refreshing. Results? Ken took the win in Ebuggy, had a blast, and mixed things up by racing something different. Remember, keep it fresh!
Team driver, Michael Brown had an awesome weekend at the KOKC round 4 hosted by Pole Cat Raceway where he set 3 TQ's and took home 2 wins! The key to Michael's success was not just about tire tread design, but being on the right tire at the right time. Michael started out on Dirt Maze tires when the track was smooth but switched to Hybrids when the track got soft and bumpy from the track being constantly watered. Now that's a pro switch right there.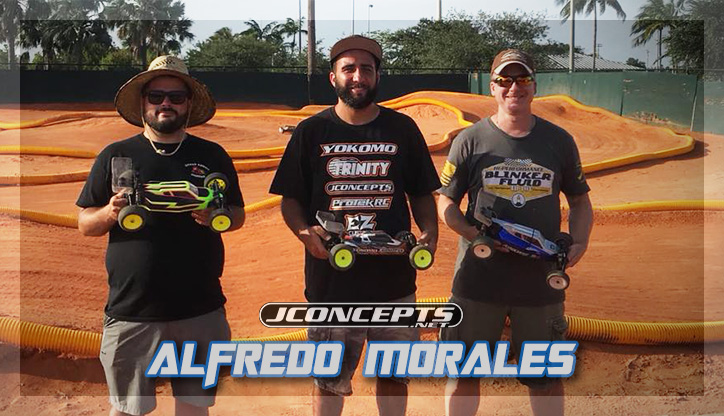 Alfredo Morales never seems to rest. He's working hard doing so many things, but always trying to make the best of every situation. Over Father's Day weekend, Alfredo raced at Mills Pond Raceway and was busy working on the track getting it dialed in for everyone to enjoy. This meant he had to omit his 17.5 2wd buggy qualifiers and start last in the main. It didn't matter as Alfredo was able to move to the front to finish 1st in 2wd and also was able to win modified 4wd. JConcepts Fin titanium turnbuckles, green Reflex tires, and lightweight S1 (4wd) and F2 (2wd) bodies completed his race-winning rides keeping him planted and looking fresh.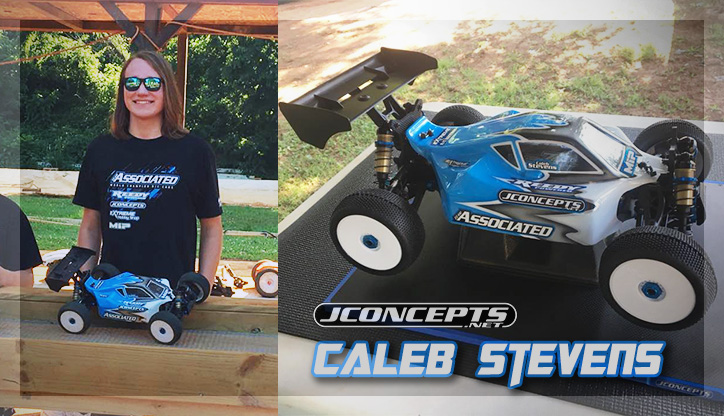 Caleb 'The Speed' Stevens is always learning and always getting faster. Caleb traveled over to Huntsville, AL and attended his first outdoor race of the season and as expected, things were on point. His Team Associated RC8B3.1E was hooked up on R2 Triple Dees fitted with the popular Strike 3 body, Fin titanium turnbuckles, and Mono wheels. This combination ultimately gave Caleb a car capable of winning and he did exactly that. With a TQ and win, Caleb kicks off a foreseeable awesome summer of outdoor racing!
It was another amazing race for Australia's Chris Sturdy, but this time at the 2018 Queensland State Championships where the Aussie Ace did the double taking 2wd and 4wd wins after many unsuccessful attempts in years previous.  Since this event had a rear control tire, Chris commented, "On 2wd I ran Green Rips. I also tried Reflex and Dirt Webs but this proved the best especially with softening the rear spring. I ran the P2 body in 2wd and F2 in 4wd. I ran the Aero wing on both cars with the center divider in 2wd and the wing moved 6mm forward on the 4wd." This detailed setup gave Chris the performance to win. Have you tried the center divider or the wing moved forward? Must be dialed!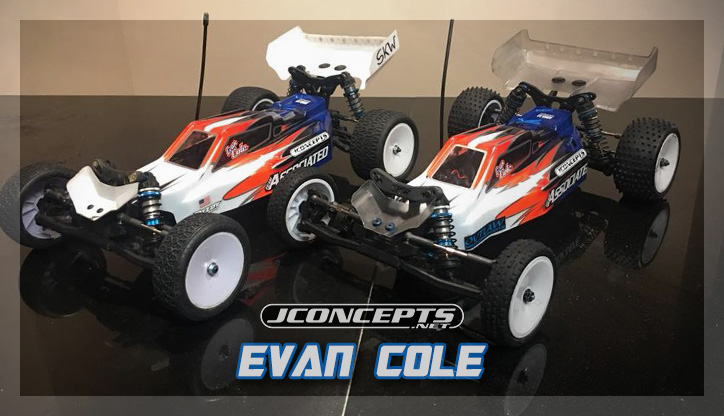 Evan Cole is always a contender when he hits the track. He's able to get the most of his cars and last week's results showed it. Attending two races on Father's Day weekend, one on dirt and the other on high bite turf, Evan set two TQ's and took home two wins at Quietdell Raceway and WFO Raceway rocking black Dirt Webs and Swaggers and Lockness tires. Double trouble!