Team Talk – Tyler Jones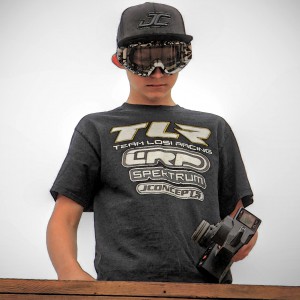 We spend some time talking with JConcepts Team Drivers to learn a little more about them, their racing background, their influences and more.
This week we speak with TLR/JConcepts driver Tyler Jones…

---
 
 
How did you get started in radio control, and how long have you been racing?
My dad originally introduced radio control racing to me. Before RC racing I raced motocross for a few years. Now I have been racing radio control cars for about 6 years.
What race do you look forward to the most every year? What makes that your favorite?
I look forward to King of Kings at Stateline RC every year. It's my favorite because they cook loads of food for everyone, track always has big jumps, and is awesome to battle on. Congrats to Kevin Myers on also getting the 1/8th Electric Nationals!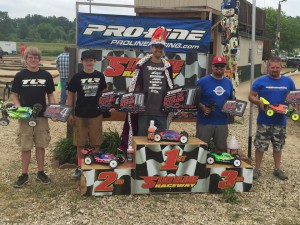 What R/C accomplishment are you most proud of?
I can't decide between finishing 2nd at the Alabama Manufacture Shootout, or qualifying for the IFMAR Worlds in 2016. It was amazing running behind Adam Drake and also battling with Ryan Lutz. That race showed me I had the speed to hang with the top pros, I just needed more consistency.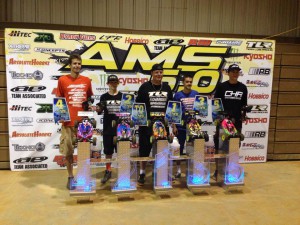 You race both nitro and electric vehicles, they both have their pros and cons. Which do you prefer to race and why?
I love to race nitro. The smell and the sound is the best thing in the world. I love racing for 30 minutes, 45 minutes, or even an hour.
How do you explain RC racing to your friends at school?
I explain it to them as a sport. They have basketball, football, etc. I bring RC up as a sport and tell them how the racing works and how much competition there is each and every weekend.
When you're not at the track what do you like to do for fun?
When I'm not racing I like to hang out with friends, ride BMX, and throw a football around with my friends.
Who are some of the people that have helped you the most in RC?
My parents and family have definitely helped me the most in RC. Neal Smith, Brent Bones, and the guys from JConcepts have also helped me in RC. There are many more that I would like to thank around the Midwest for all the support over the years.
What's your favorite JConcepts product? And why?
Along with all the tires between 1/8th scale and 1/10th the bodies have to be my favorite JConcepts products. The new Striker for the RC8B3 looks great, the new Warrior body looks amazing and I hope they make a few for the TLR 2 wheel.
What's your favorite source for R/C news?
My favorite source for R/C news is Live RC. Brandon is an awesome guy and also has one of the nicest outdoor tracks I've been to.
We want to thank you for taking the time to answer some questions. If you'd like go ahead and give a shout out to your sponsors.
Team Losi Racing, Horizon Hobby, Spektrum, JConcepts, LRP, The Nitro Shop, Bones Brew, Bones Motorsports, 92Zero Designs, Infamous Designs, Stateline RC