Team Talk – JR Mitch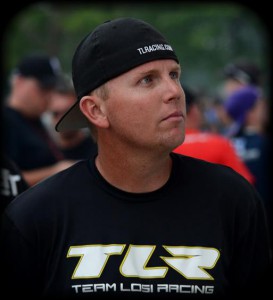 We spend some time talking with JConcepts Team Drivers to learn a little more about them, their racing background, race day rituals and more.
This week we speak with TLR/JConcepts driver JR Mitch…

---
 
 
How did you get started in R/C? And how long have you been racing?
My grandparents got me a Radio Shack car when I was about 5. My dad went to the local hobby shop and he surprised me one birthday with an actual RC car; I believe it was a Tamiya Monster Beetle. There were multiple things going on locally with racing; dirt oval racing and indoor off-road racing. I've been racing 28-29 years.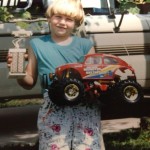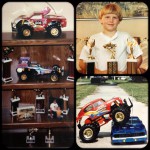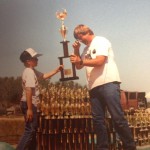 What's your favorite class?
2wd modified; it's the most prestigious and hardest class in my opinion. If you can do well in that class, than people see that you can really drive, which leads you to earn respect.
What's your favorite source for R/C news?
Red RC, Eoghain and Oisin, do a great job covering all aspects of the racing world. Their event coverage is outstanding!
How long have you been racing for JConcepts?
Since 2009
What race do you look forward to the most every year? What makes that your favorite?
I don't have a favorite race per se. Racing is in my blood and even a small club race at New Red Hobbies can be a lot of fun for me. Going to AMS in a few weeks is kind of the same in that way. One has more prominence than the other, but they're all racing which gets me pumped.
Who are some of the people that have helped you the most in RC?
Well, that list is very long. First, I would have to say my family for getting me involved in such a great hobby. Second would be Mike Reedy for giving me opportunities that, I probably at the time, didn't deserve, but he saw something in me. Next would be Bryon Shumate, owner and operator of GShobby.com, for being a great friend both on and off the track. Next would be Jason Ruona (JConcepts)/Ernie Provetti (Trinity)/ and Randy Pike (Tekin) for giving me many opportunities and for helping me to reach my full potential. Last, but not least would be everyone at Horizon Hobby and TLR for believing in me and giving me the best years of my RC career.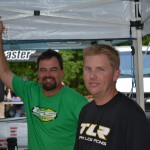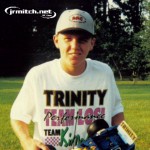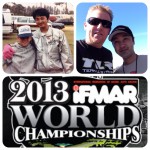 If you could have one main event back from your past what would it be?
It would probably be the 1/10 truck modified nationals in Butler, PA. I would qualify 2nd on the grid and I wasn't able to come out with a good finish, even though I would be starting 2nd at a national event. For me being younger and having a better finish than I did, it would have helped me out in my career moving forward from such an early age.
The Off-Road 1/10 IFMAR Worlds later this year will be held on carpet for the first time. How do you feel about that? And how do you think it will affect the race?
With the race being where it's at is ok. The surface that it will be on will not necessarily affect the racing, but it may affect the turnout. You will get racers from that field versus getting racers who can race on both surfaces. In 1995 in Japan, the world championships were at that track; it was a huge success. All the drivers were there, so now it is limiting it to a certain number of drivers.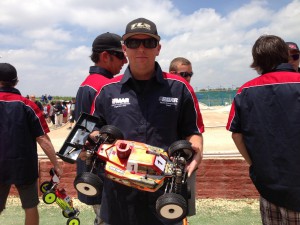 People who follow you on social media or JRMitch.net might have noticed a new Hashtag you've been using, #preparebattletriumph. Would you like to tell us more about that?
Sure, I have a lot of followers/supporters on Facebook, Twitter, and Instagram. I wanted to have something so that people could relate to in regards to what it takes to be successful in the hobby, not just on the track, but off the track. I decided to come up with "prepare/battle/triumph" to help keep the focus on the goal at hand. I've had several times where I've lost this focus in very critical situations and I needed a way to remind myself of the big picture. So I hope this can help you in the same way it did to me.  
Prepare- a part of any competitive situation. This is needed more than people think. Without preparation, the goal could be compromised. 
Battle- just as important as preparation, but with a twist of competition. It is very overwhelming at times and it's key to keep things within boundaries, such as when focus becomes compromised. 
Triumph- the reason we compete. After all your hard work, this is the reward.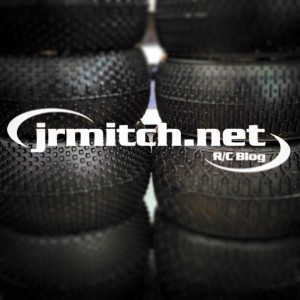 What's coming up on the calendar for JR Mitch?
In the next couple of weeks, I'll be traveling to Alabama for AMS 6.0, which I'm looking forward to 1/8 scale Nitro racing because I haven't done that in a while. After that I'll be preparing for my trip to Houston and Club R/C. I will also be hitting up some of the JConcepts Summer Tour races. At the end of the year, I hope to make a couple of the JConcepts National Series races, including the final in Omaha, Nebraska.
We want to thank you for taking the time to answer some questions. If you'd like go ahead and give a shout out to your sponsors.
I would like to thank TLR/Horizon Hobby, JConcepts, Trinity, Tekin, GSHobby.com, Spektrum, EZ Customs, Stick It 1 Racing, Red RC, LiveRC, and RIP