Team Talk – Dave Duncan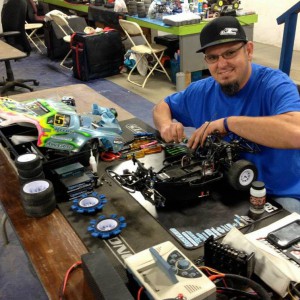 We spend some time talking with JConcepts Team Drivers to learn a little more about them, their racing background, their influences and more.
This week we speak with Associated/JConcepts driver Dave Duncan…

---
How did you get started in radio control, and how long have you been racing?
I got my first Tamiya Hornet at age 8. I started racing at age 11 with a Kyosho Turbo Ultima, I took some time off between age 16 and 25. So I have been racing off and on for over 25 years.
What's your favorite class? And why?
I love SCT and a close 2nd would be Stadium Truck. Something about the truck classes have always kept me interested. In my on-road days it was always the 12th scale class.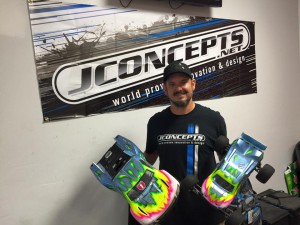 How long have you been racing for JConcepts?
I started racing Off-road in 2008 and joined JConcepts shortly after that.
Who are some of the people that have helped you the most in RC?
Paul Wynn for sure. He was always a huge help when we both ran On-road and when he went to work for JConcepts I started running off-road again.
Do you have any race day rituals or superstitions?
If I start the weekend out with a certain place for breakfast and I seem to be doing well at the event, I will keep the same eating routine all week/weekend. I used to wear the same shirt every mains day, but now I have lost weight those shirts no longer fit. lol
What race do you look forward to the most every year? What makes that your favorite?
Not sure I have a favorite, every race I attend has its own uniqueness and they are all special in their own way.
What R/C accomplishment are you most proud of?
Winning both Stock 2wd buggy and Truck at the 2013 JConcepts Clash.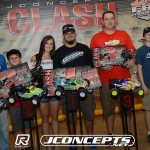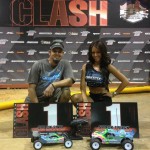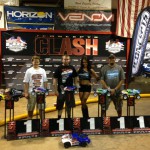 If you could have one main event back from your past what would it be? And why?
I really try not to look back at the past. We learn from our mistakes and experiences and try to do better at the next race.
When you're not at the track what do you like to do for fun?
Really enjoy riding my bicycle, going out on the Jet Ski's. Pretty much anything outdoors and active.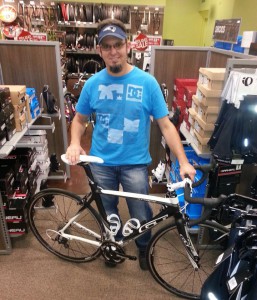 In recent months you have started to race 1/8th nitro buggy, how's that going so far?
I wasn't sure how that was going to go. I have been racing 1/8th eBuggy off and on for a year or so. I think it's nice to change things up and try new classes. I always say the day I stop having fun is the day I stop racing. Sometimes you get in a rut and need something new to restart the spark that has kept you smiling all these years.
So what's next up on Dave Duncan's calendar?
Mostly running the Florida Force series and other 1/8th nitro races to finish out 2015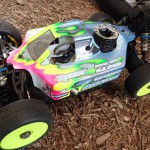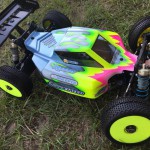 We want to thank you for taking the time to answer some questions. If you'd like go ahead and give a shout out to your sponsors.
First and foremost, Thanks to JConcepts for the opportunity to race and work for you for so many years. Team Associated, Reedy, Airtronics, Dirt Racing products, Lunsford, Stick-it-1, Kustom RC Graffix, RiP, B-fast, MIP, TQ Wire, CD Customs, Byron Fuels, M2C Racing, SXT and Superiorhobbies.com