Team Talk – Cole Tollard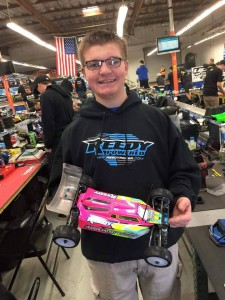 JConcepts' weekly "Team Talk"
We spend some time talking with JConcepts Team Drivers to learn a little more about them, their racing background, race day rituals and more.
This week we speak with Cole Tollard, a young racer from Wisconsin…
---

What was your first R/C car?

Team Losi XX-T
When did you start racing?

I was 8 years old
What's your favorite class?
2wd mod buggy
What race do you look forward to the most every year?
The Off-road Reedy Race of Champions.
What R/C accomplishment are you most proud of?

Making the A-main in 4wd buggy at this year's Reedy race
If you could only keep one R/C item what would it be?
My B5M
What song best describes your racing?

Beastie Boys- No sleep till Brooklyn
Do you have any race day rituals or superstitions?
Randy Perillo likes to get me a morning latte!
When you're not at the track what do you like to do for fun?

I like to play baseball and go bowling
You know you are addicted to R/C when this happens…..

When you're on the road more than your own home
You recently won at the Chi-Town Shootout, Tell us how that victory ranks among your accomplishments?
It ranks up there with making the A-main at the Reedy race and the B-main in buggy at Nationals this year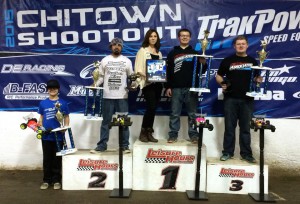 What tire and compound did you finish on? And how did they perform?
I ran gold Dirt Webs with Dirt-Tech inserts all weekend. They were dialed in the main!
If you could have one main event back from your past what would it be?

The B-main of 2wd buggy at this year's Reedy race. I made a bobble at the start and was never able to make it back up.
How long have you been racing for JConcepts?
4 years.
What's your favorite source for R/C news?
Liverc.com
What's your favorite JConcepts product?
Dirt Webs and all cool bodies
We want to thank you for taking the time to answer some questions. If you'd like go ahead and give a shout out to your sponsors.
I would like to thank Team Associated, Reedy, JConcepts, Airtronics, 92zero Designs, R17 Racing, FactoryOneRC, Kain Paints, Shearit Designs, MIP, Venom Designs, and my parents for all their support!