Super Cup Championship Series – Fall Session Race 4
Facebook Photo Gallery
Final Results
The final race of the 2018 season has come and gone and once again it was a great day to be at the track with great people. Friday practice lasted only an hour or so as a strong cold front approached. By mid day the rains began and the track was closed. We all hoped for the rains to pass quickly but it was steady for most of the day.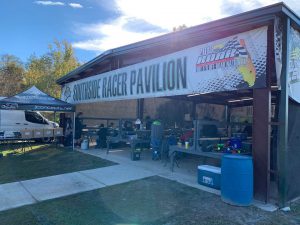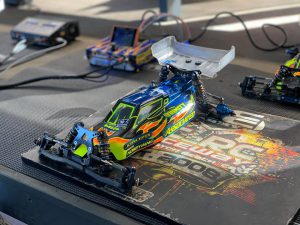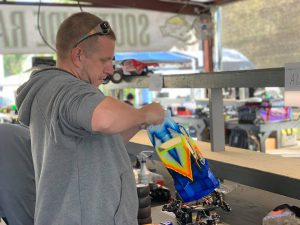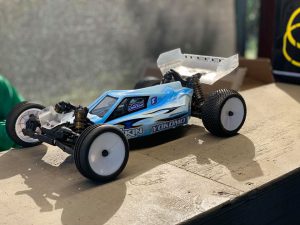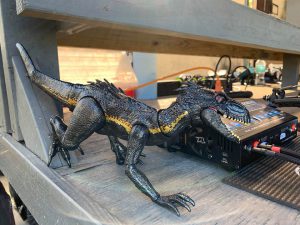 Saturday morning we were greeted by an extremely saturated track. The track crew started right away trying to pump out the puddles and then mix up the dirt with a tractor. As the day went on, the weather was absolutely perfect, but the track just was not letting go of the water. The crew and most of the racers were out shoveling, raking and stomping the track as best they could. We finally had a surface a car could run on by 2pm and opened it up for practice. The surface was still very soft and as turn marshals were out, their foot prints added to the obstacles the racers had to deal with.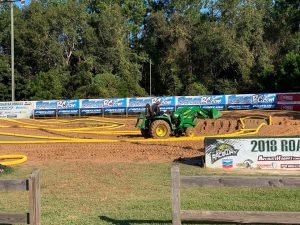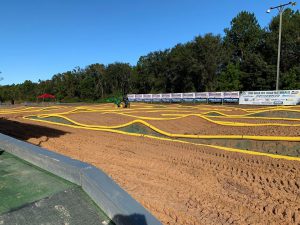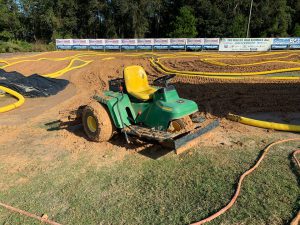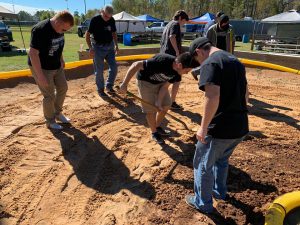 We finally got things started around 3pm, shortening the qualifiers to only 4 minutes each. After two rounds of qualifying we headed to the mains which we kept to 5 minutes. The track was a handful for most but we still had some great racing.
Fridays weather may have scared off a few but those who did make it out seemed to have a great day. Saturday's weather was beautiful and made for a pleasant day to be outside.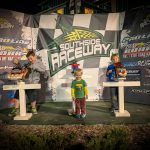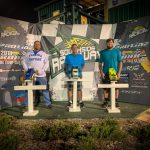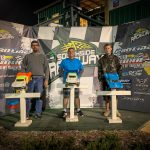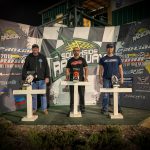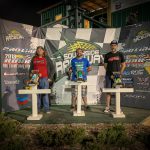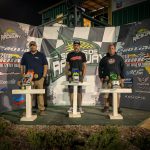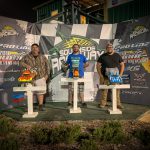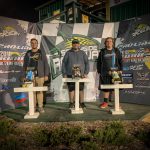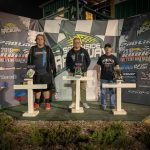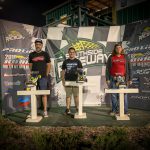 A huge thank you to Lance MacDonald, Chadd Brinkley and Mark Chinell for all their hard work Saturday and for not giving up, they had a huge mess on their hands and for us to complete the event before 8pm was amazing. Be sure to visit Southside Raceway on Facebook to see their schedule and attend one of their races.