Spencer Rivkin is Your New 2019 IFMAR 2wd World Champion!!
Every 2 years, we're treated to a very special race known as the IFMAR 1/10th Off-road World Championships and this year, it was extremely special. If the WC race was every year, it wouldn't be as special or unique. The win wouldn't be so cherished and heavily sought after as the potential winners…. so very few.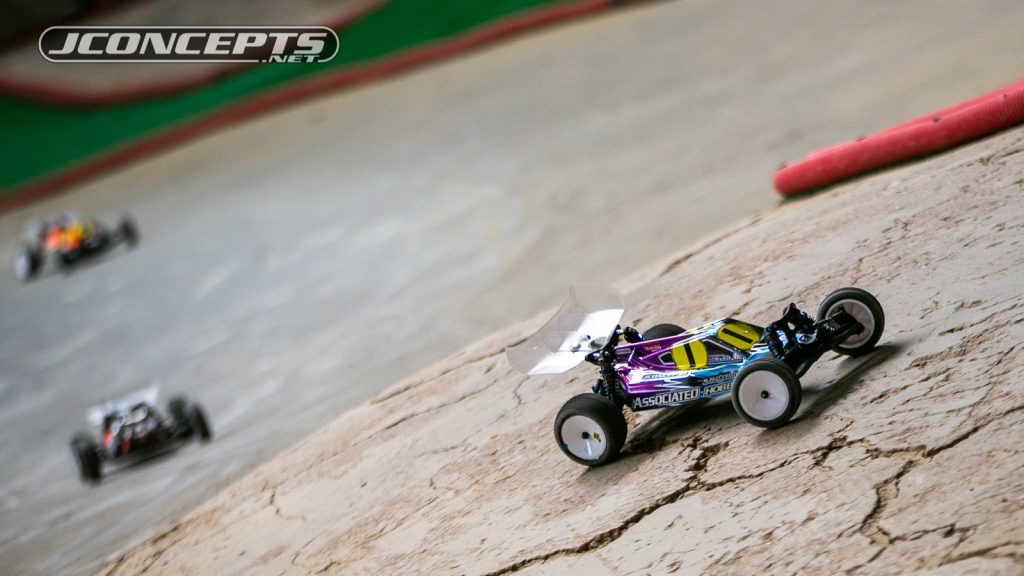 Honestly, this year felt like a perfect storm mixing the highest level of competition with the best venue in RC, the marvelous Hudy Arena. This wonderful experience was further enhanced with the beautiful Slovakian culture and the delightful Trencin city making it a truly unforgettable adventure and perhaps the best World Championship event of all time.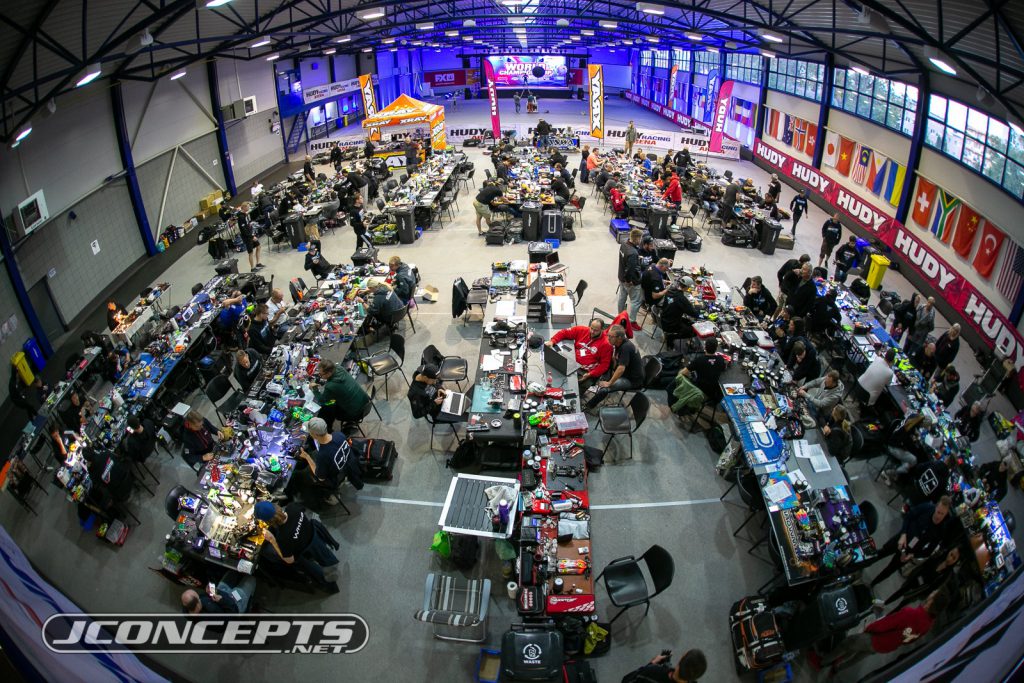 Repeatedly, many racers and team managers have stated that this year's competition was absolutely OFF THE CHARTS. It was incredible to see so much talent at a single event and most importantly, from all age ranges and from all corners of this beautiful world. With so much on the line and with a field so stacked, you are truly able to measure yourself up against the best in the world.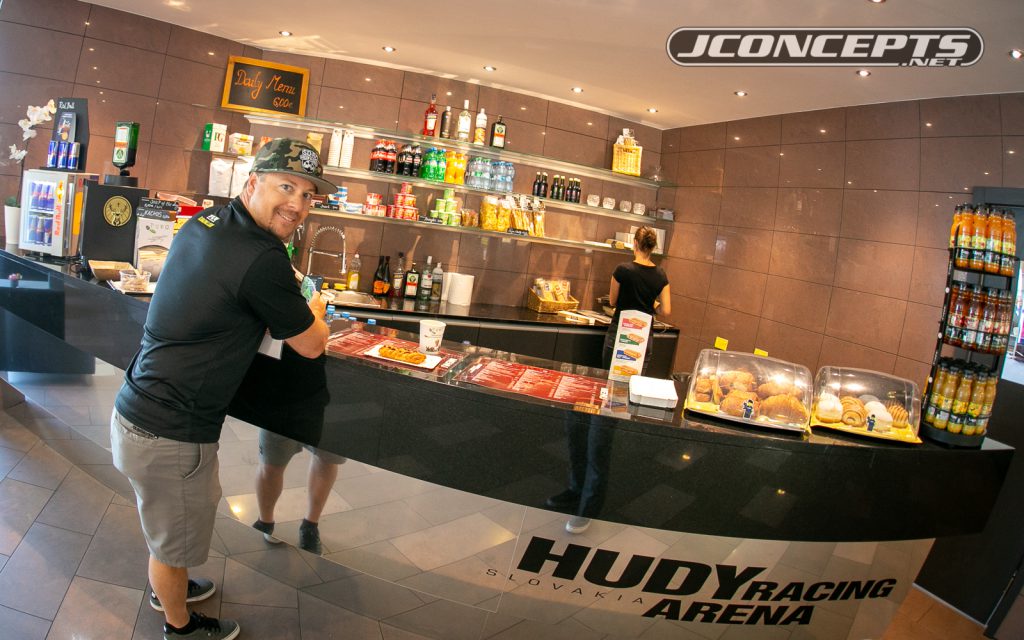 Besides having arguably the most competitive field in the history of the 1/10th WC, the Hudy Arena host facility is absolutely astounding. From the pits to the onsite lunch and cafeteria area that's wonderful and delicious, everything was on point. The cleanliness of the facility along with the award presentation was remarkable. There was very little to complain about….. if anything. Was it perfect? No, but it's the closest thing to perfection we've seen yet.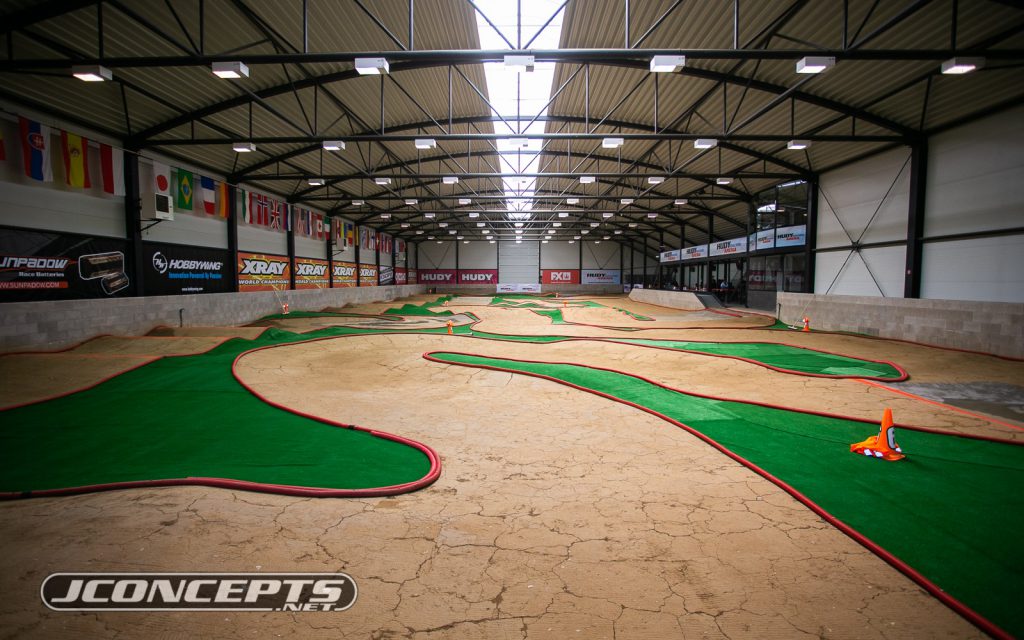 When the event started, many were worried about the track layout being too similar to the World's Warm-up race giving a huge advantage to Xray. However, a few packs burned in free practice and that advantage disappeared. In the end, the home team wasn't able to get a car on the 2wd podium and goes to show it was a level playing field. It was the best car and best driver that day that won the race and that's what we wanted to see.
2wd Layout

4wd Layout
The layouts were flat out awesome. The fun factor and challenge they presented gave everyone that attended a true test of their skills and ultimately, played the ideal proving grounds to crown a worthy champion in both 2wd and 4wd. All of this is only possible by the entire Hudy family and their amazing staff. The amount of work they poured in to make the event what it was, really shows their dedication and passion for RC racing. Thank you for the wonderful hospitality on top of all that tremendous effort and work! It was truly the spectacle among spectacles.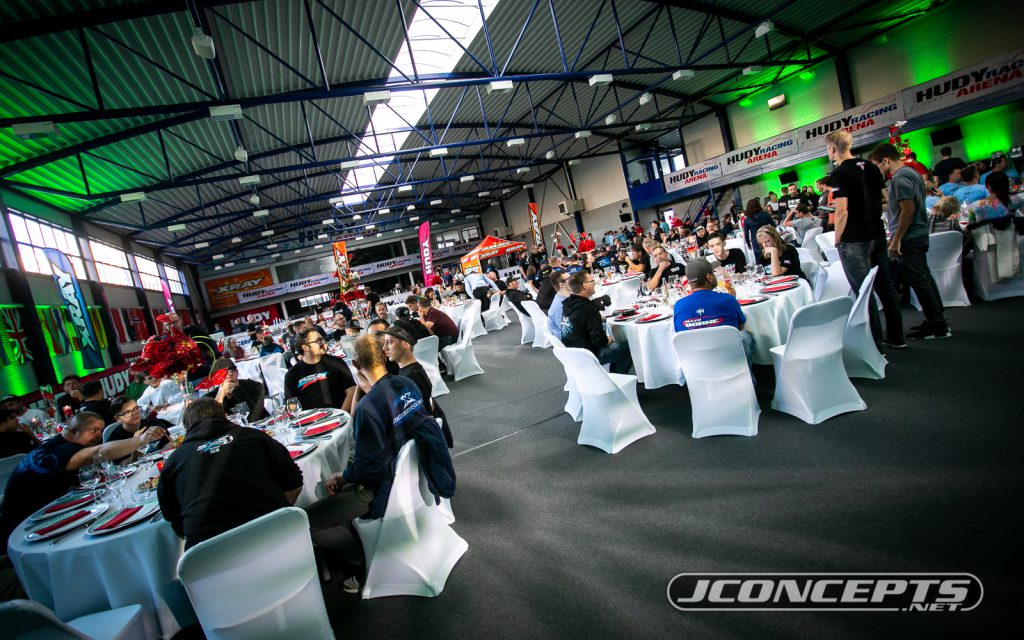 15U 2wd Modified Podium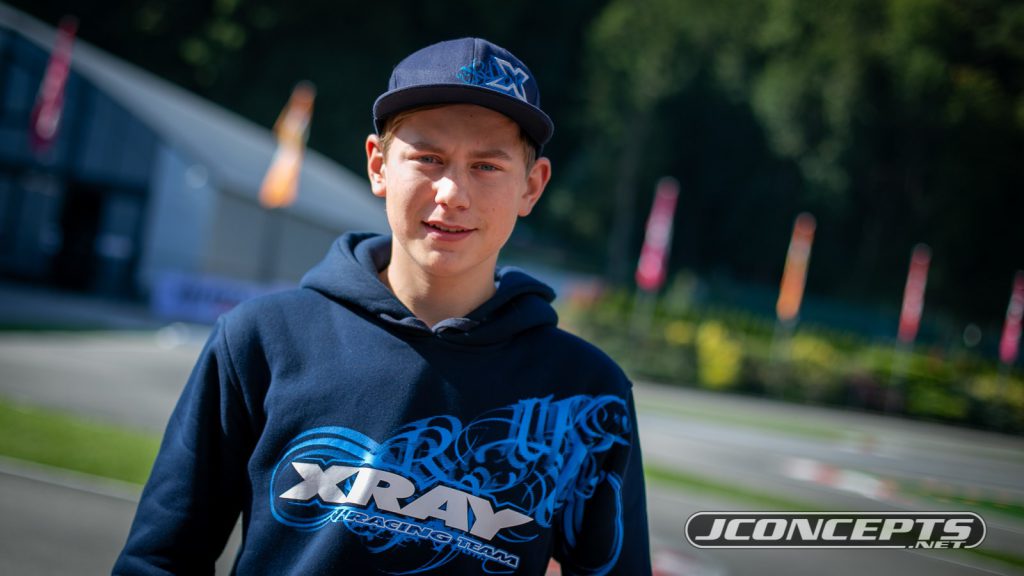 Over the course of a year or so, it seems as if Xray/JConcepts' Daniel Kobbevik has finally emerged as a top, top-level racer. Before, he had the speed and could do some amazing laps, but now the Norwegian 14 year old is putting together the runs and doing it against the best in the game. Having finished 12th overall in 2wd, Daniel was the highest finishing 15U Junior driver at the event making him the fastest Junior 2wd driver we've seen in a very long time.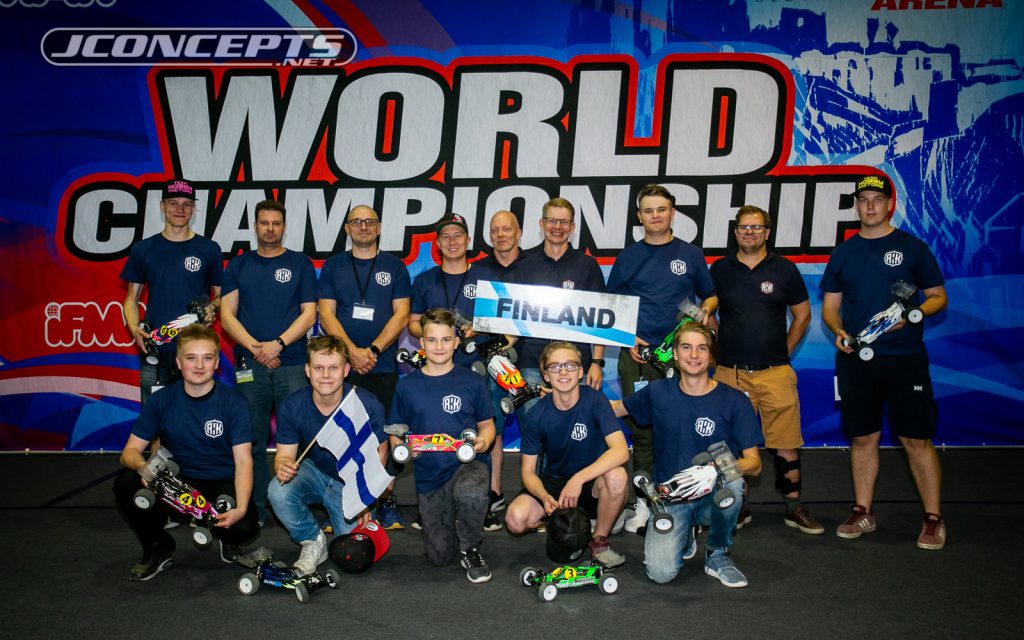 Another remarkable talent from Finland and following in Joona Haatanen's footsteps was 12-year old Jamiel Gabrielsson (#7 in the above photo). Just shy of 1 good run from making it solidly in the B-Main, Jamiel finished 1st in the C-Main and ahead of some industry superstars like Lee Martin, Dakotah Phend, JP Richards, Elliot Boots, and Riccardo Berton. The force is definitely strong in this one and I'm sure we will see him in the future.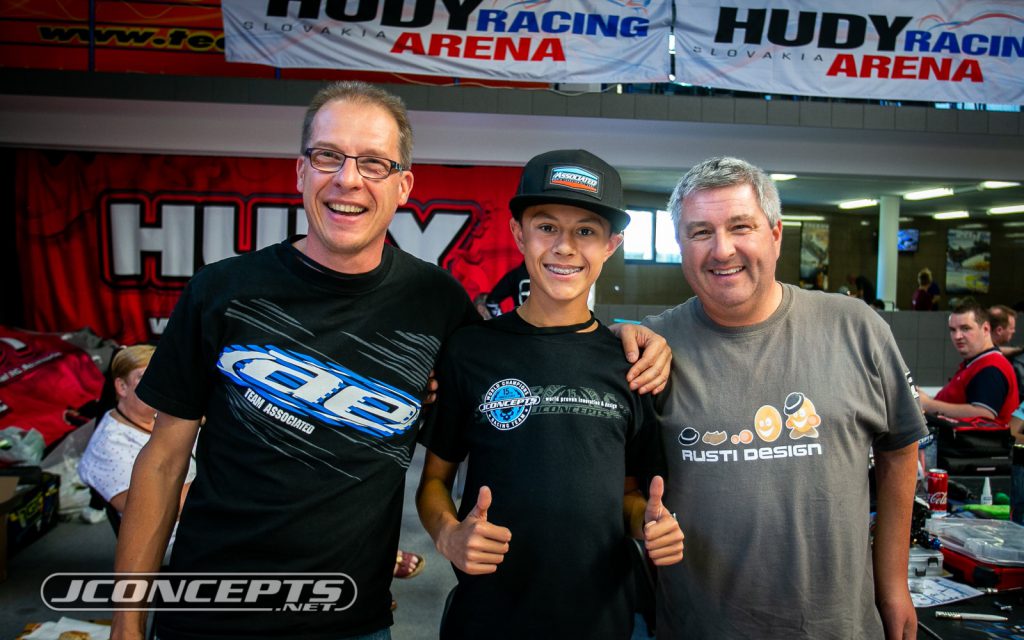 Just 4 spots behind Jamiel in 25th, you'll find the talented French JConcepts driver, Clement Boda. The calm and always smiling youngster possesses skills way above his age and for Clement to break into the top 25 overall is absolutely a testament to his skill and speed. We're very proud of Clement and can't wait to see what the future has in store.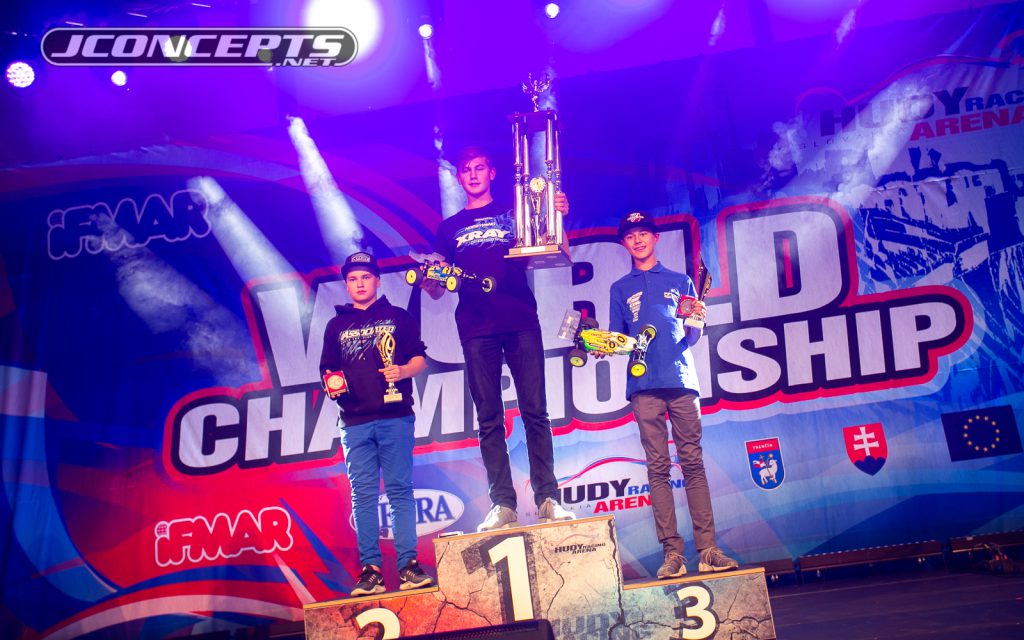 15U 4wd Modified Podium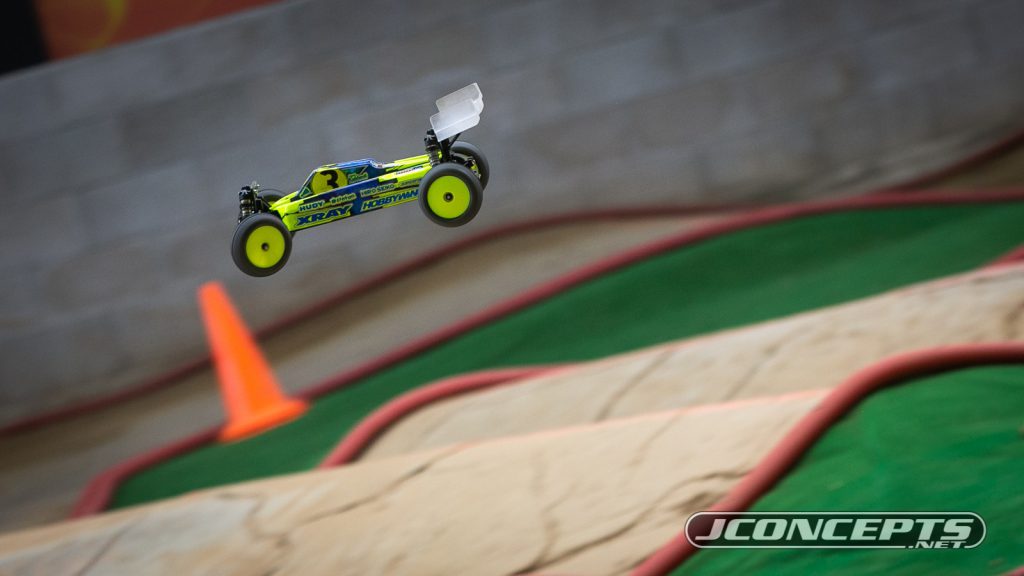 Once again, the 14-year-old JConcepts driver from Norway did it again. Congrats to Daniel Kobbevik on his truly awesome performance to win another Junior 4wd title, but to be honest… Daniel almost finished on the podium in the overall finishing 4th! With mentors like Bruno to chase, Daniel's speed has come a long way and now the world has witnessed the next star in the making.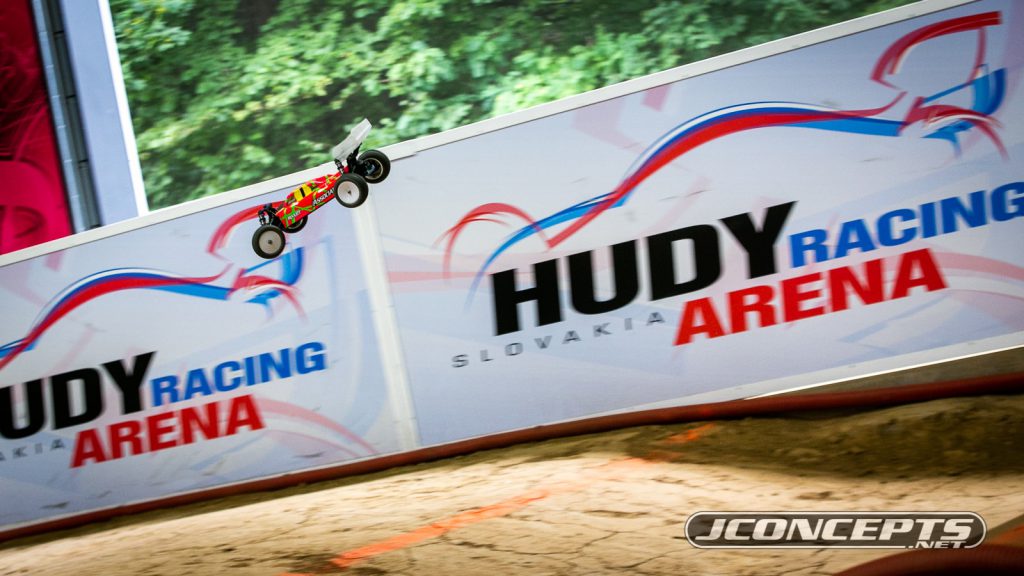 2nd place went to Finland's Jamiel Gabrielsson, who placed 30th overall in 4wd and turned a lot of heads at the WC. Just 7 spots back was the 13-year-old Japanese sensation, Kouki Kato. In this day and age of sponsorships, it's remarkable that Kouki doesn't have a chassis sponsor as he ran an AE B6.1 in 2wd and the Xray XB4 2019 in 4wd.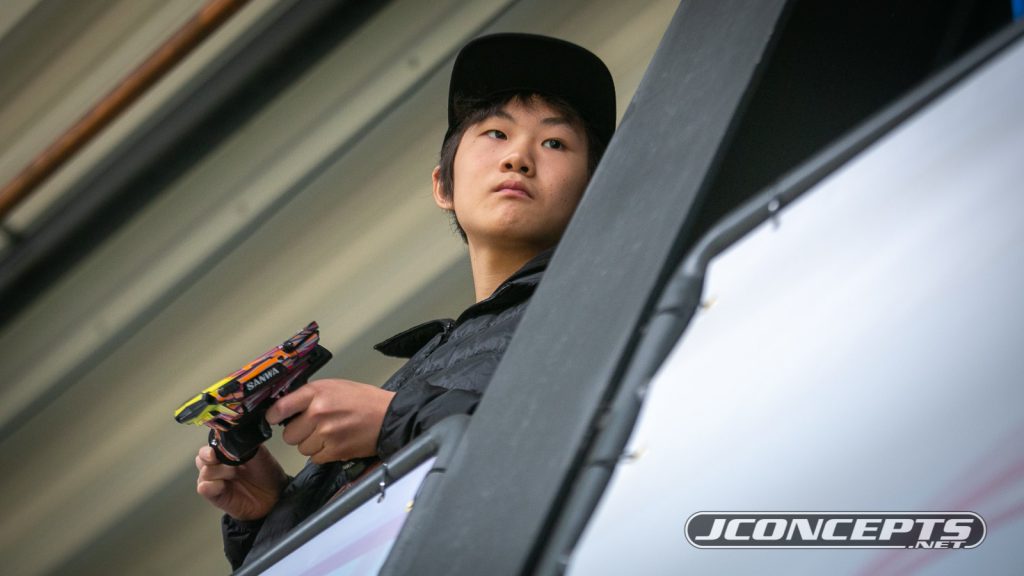 Either way, terrific job to all the 15U drivers as they performed under a tremendous amount of pressure associated with racing at the Worlds.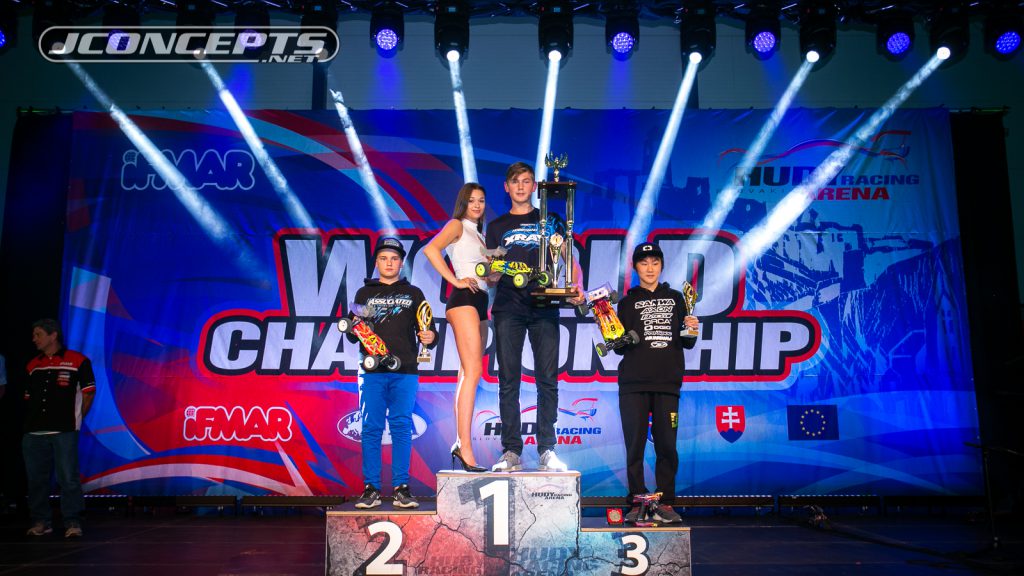 2wd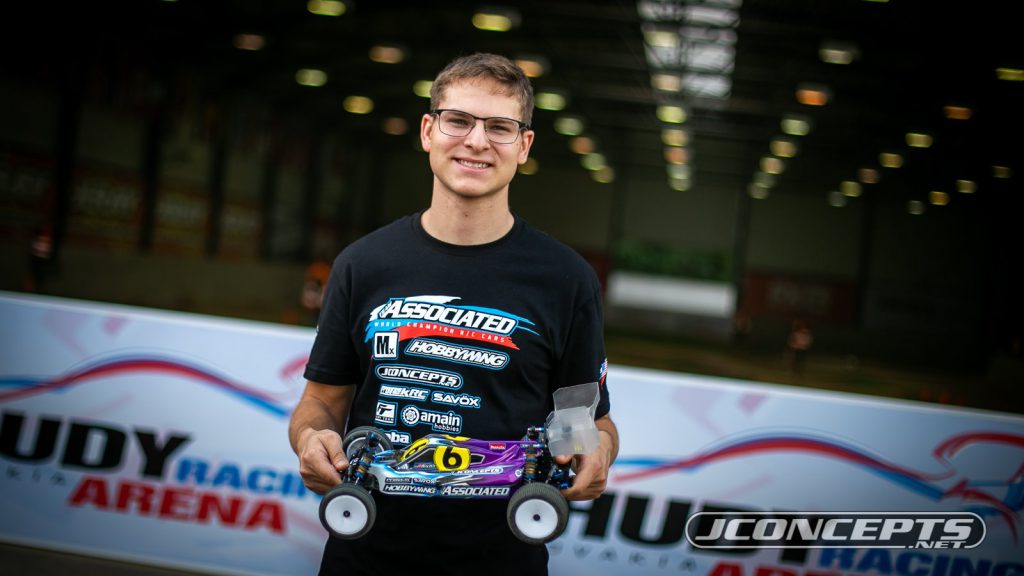 AE/JConcepts' Spencer Rivkin was determined from the very beginning. Having attended the Worlds warm-up race, Spencer knew what he was up against and after coming back from the race, set his mind on the big prize. Maximizing and dedicating his time to get ready, he did everything he could and it showed. After 5 rounds of qualifying, Spencer earned the overall TQ and knew he had the car that could win. Despite losing A1 after a small bobble on the 1st lap, Spencer put his head down and rose to the occasion. Saving his best driving for when it mattered most, Spencer delivered the perfect run in A2 to finish only .5 seconds ahead of AE teammate, Davide Ongaro. With everything on the line in A3, Spencer somehow was able to repeat his flawless run in A2 and this time 1.2 seconds ahead of Ongaro in A3 to win his 2nd WC title! This wasn't a race won because of mishaps and luck. It was a race won by the fastest 2wd driver on the planet that has reclaimed his 2wd world title…… at least for another 2 years. 2015, 2019 2wd WC.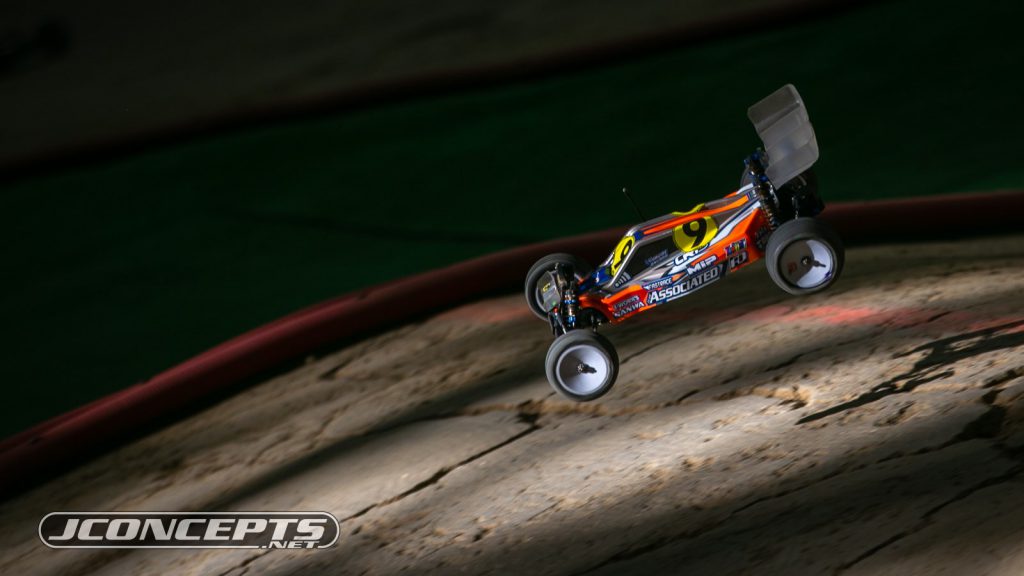 Not known for his 1/10th Off-road prowess, the current 1/8th Nitro Champion and newly crowned 2019 European 2wd Champion was looking to shock the world. With a good car under him and able to win A1, Davide fell short by just .5 seconds in A2. Davide Ongaro is definitely expanding his skillset and clearly has the ability to join the legendary few…. that is to win a WC title in both 1/8th and 1/10th. Time will tell but seems inevitable after this weekend's performance.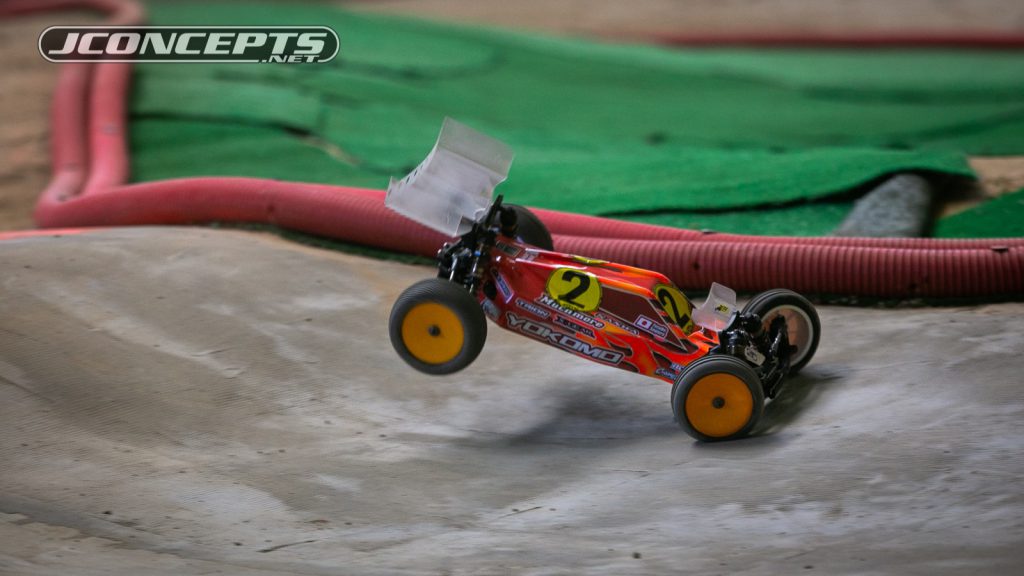 Perhaps the biggest surprise of the event came from 3rd place finisher, Yokomo's Yusuke Sugiura. The multiple time Japanese Nationals winner is fast, but on this day, became the 3rd fastest driver in the world. It's moments like these that make the WC event so special. It's the moments you impress the people around you, but you also impress yourself and are proud of your accomplishments. After speaking with Yusuke, his RC racing future is uncertain as he might follow his other big dream of one day being a race car or commercial car engineer. Either way, he'll have this moment forever.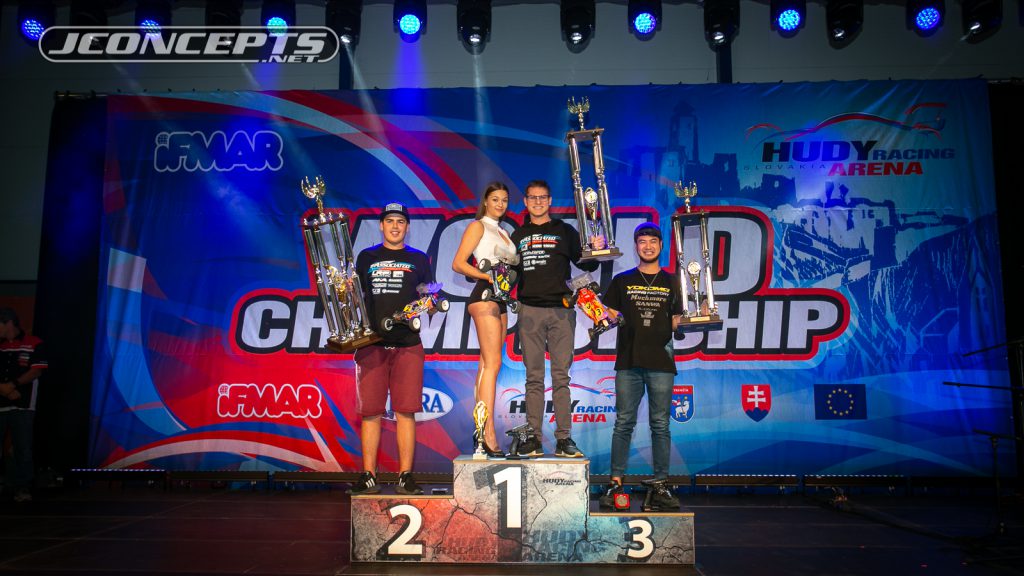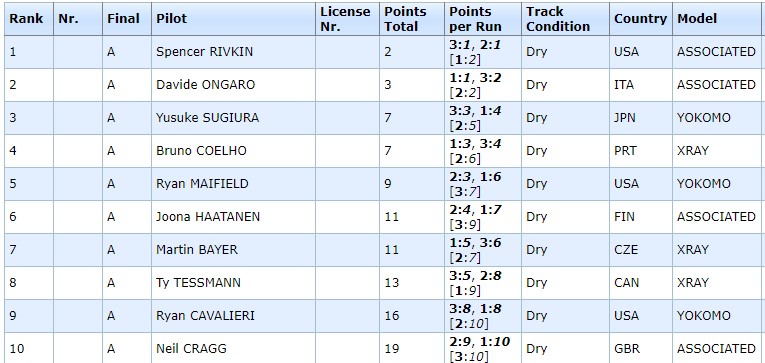 4wd
In our interview below with Xray's Bruno Coelho, Jason introduced him as possibly the best all-around driver in the world. After winning A2 and A3 in amazing fashion, it's hard to argue against that statement. From 1/10th touring car, 1/8th nitro on-road and off-road, and 1/10th off-road, he can drive them all and drive at an insane speed. Now with his 2nd WC title in 4wd, Bruno is redefining his legacy as being one of the best drivers to ever touch a radio…. perhaps ever. 2015, 2019 4wd WC.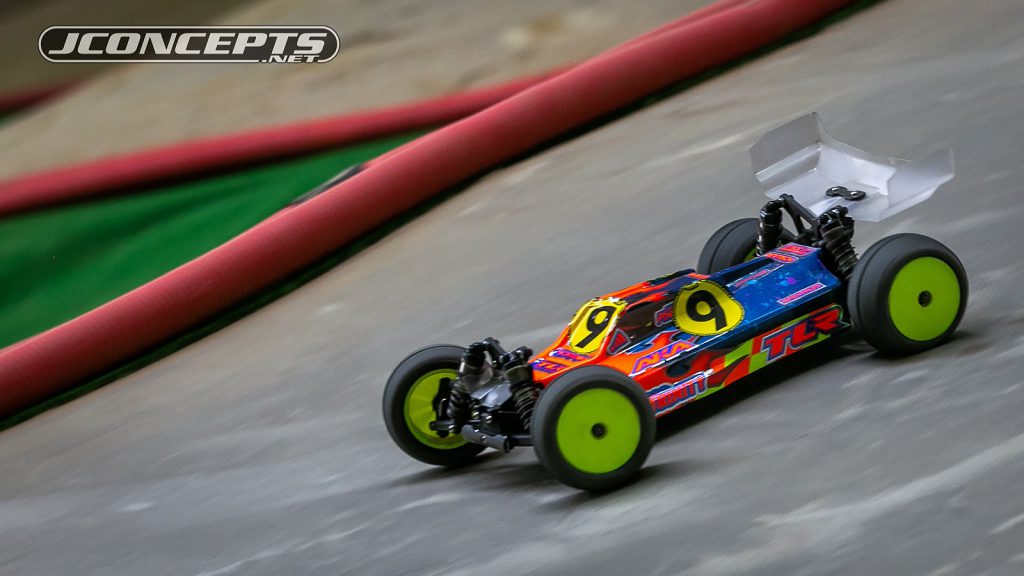 After winning A1, it looked as if it was all over in A2, but a slight late-race mistake cost TLR's Dakotah Phend a chance to win his 1st World title. Yet, on the brighter side, he's never finished on the podium so a 2nd here is much like a win and something he can be proud of. After the race, Bruno kept praising Dakotah on the way he raced because together, they pushed each other to their limits…. perhaps even new limits. With the new TLR prototype 4wd, I think we just might see Dakotah on the top step in 2 years time because now he has 2 years to learn his new 4wd.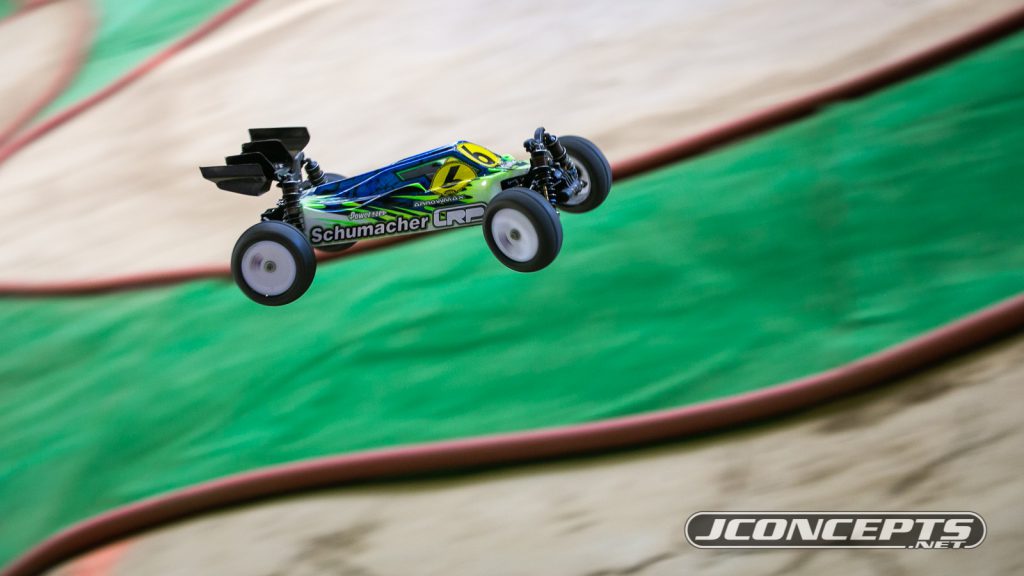 Finding the last spot on the podium was Poland's Michal Orlowski. The Schumacher driver was poised to and ready to win the class as he has put a lot of effort into preparing for this race. Finishing no lower than 5th in the triple A-Mains, Orlowski once again showed his world-class speed and earned himself 3rd place overall after some fantastic driving. 2019 might not have been his year to win, but he's definitely a favorite to win 4wd in the future.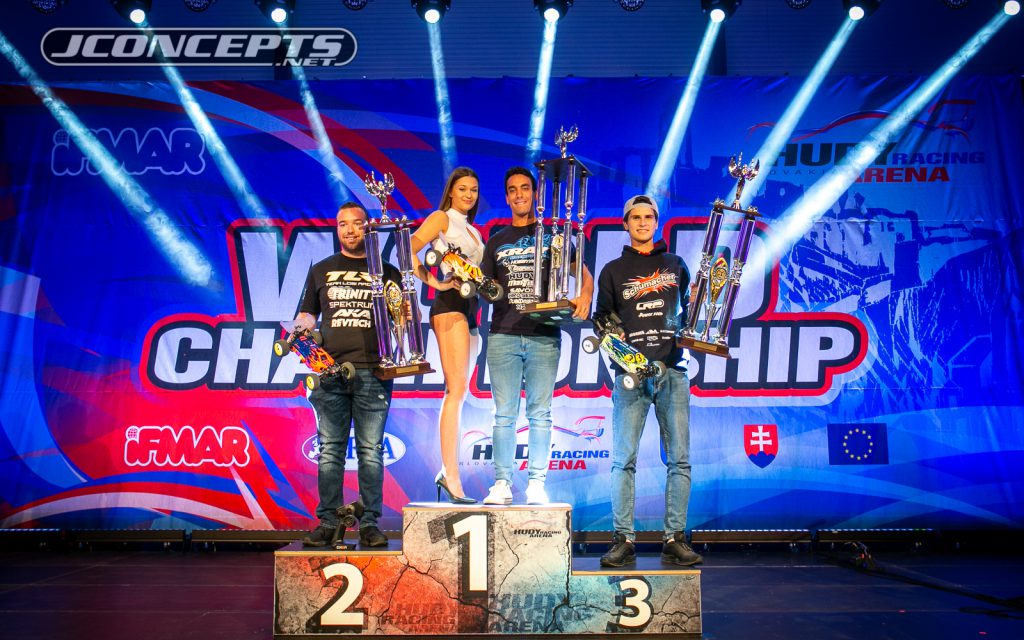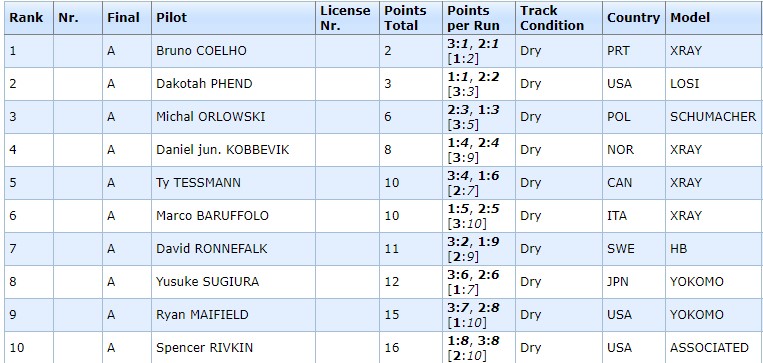 Here are the live videos from the IFMAR WC! Thanks for stopping by and checking out this race report and congrats to Spencer Rivkin on his awesome accomplishment!
Road to the 2wd Championship
A1 Race Video
A1 of 2wd Modified! This is what we've been waiting for! Join up! #gojconcept

Posted by JConcepts Inc on Tuesday, September 17, 2019
A2
A2 of 2wd Modified!!

Posted by JConcepts Inc on Tuesday, September 17, 2019
A3
A3!!! Who is it gonna be?! Wow what a finish! Catch the interviews and emotions at the end! Amazing #gojconcepts

Posted by JConcepts Inc on Tuesday, September 17, 2019
A killer sit down chat with the newly crowned 2wd World Champion, Spencer Rivkin!
What a race!! Spencer Rivkin talks about his amazing race where he went toe-to-toe with the best in the world and won. Check out this exclusive interview with the newly crowned 2wd World Champion as he sits with Jason Ruona! #gojconcepts

Posted by JConcepts Inc on Wednesday, September 18, 2019
++ Winning Product Used by Spencer Rivkin ++
Body – Spencer made a big change that many of the other top drivers followed including JC teammate, Ryan Maifield. He felt the P2 gave him the best feel and added stability that allowed him to drive more confidently. After Ryan tried the body on his Yokomo, he said it was a night and day difference.
Wings – Spencer felt that he didn't need a front wing and had adequate steering without one. However, he was a big fan of the old-school Illuzion 7″ wide wing as it gave him more rear grip. Spencer also added the Center Divider to make the rear end more stable while getting on the gas and also increase corner entry stability.
Wheels – White wheels for Spencer of course and the Mono is the way to go!
Accessories – By looking at Spencer's car, you can realize which accessories are his favorites and here is the list of JConcepts quality upgrades he had on his 2wd. Also, the new line of RM2 grease has been a hit with the team drivers and are now found in the pits of many pro drivers, including Spencer's.
4wd Portion of the IFMAR WC
A1
It's time for 4wd A1!! What a feeling!!

Posted by JConcepts Inc on Saturday, September 21, 2019
A2
A2 time!! New 4wd champion or will it go to A3???

Posted by JConcepts Inc on Saturday, September 21, 2019
A3
A3!! This is it! Who will it be?

Posted by JConcepts Inc on Saturday, September 21, 2019
Interview with Bruno Coelho, one of the best all-around drivers in the world.
Here we go! Jason Ruona sits with perhaps the fastest all-around driver in the world to learn more about his past accomplishments, his WC win in 2015 at Yatabe, and much more…. check out this interview with Bruno Coelho! #gojconcepts

Posted by JConcepts Inc on Friday, September 20, 2019