Short Course Showdown Round 3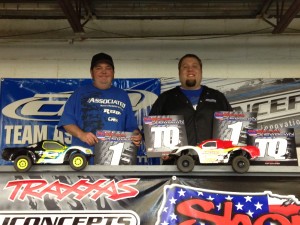 JConcepts takes home multiple victories at Round 3 of the Short Course Showdown.
Round 3 of the Short Course Showdown made it's way to Trackside Hobbies located in Brookfield Wisconsin. Dave Duncan made the trip from Florida to represent JConcepts along with many other Team drivers from around the country. The new track layout had been down for a week or so. The track was wet and still holding a lot of moisture due to the fact that the outside weather was cold and wet for the last few weeks. On Thursday Drivers started to arrive and get their pit spaces picked out and setting up camp for the weekend.
Friday morning practice started early as many of the racers were eager to hit the track before the weekends racing. The JConcepts team drivers quickly found out what tire tread and compound was going to work with the help of team driver and local, Chad Due. For 4wd Short Course, JConcepts Pressure Points in green compound front and rear were the fast ticket. In 2wd Short Course it was Bar Codes in the rear for more side bite and Pressure Points up front both in super soft green compound. On each night after the races the track crew would wet the track very lightly to keep the traction consistent throughout the weekend.

Saturday morning the doors opened at 7am with round 1 heat 1 on the track at 9am. Three rounds were run total on Saturday. After the dust settled, JConcepts team driver Chad Due was TQ in both 2wd and 4wd Mod Short Course.
Sunday morning with round 4 and the mains started at 8am. After round 4 was complete, Chad did not loose TQ in either class and was ready to battle for the win in both in the mains. Mains ran smoothly just as every event the famous Scotty Earnst puts on. 2wd main starts with Chad on the pole and Brian Kinwald in the 2 spot. With the race being around the 5 min mark of a 7 min main, Kinwald took the lead when Chad had a small bobble. At the end it was Brian Kinwald with the win and team driver Cole Tollard rounding out the podium.
With the 4wd Mod Short Course main under way, it was Chad Due from tone to tone. Chad lead the whole 7 min race with team driver Matt Olson trying hard to take the win but came up just short at the end to finish 2nd, JP Richards taking the 3rd spot.
It was a great weekend for JConcepts in other classes as well with Dustin Richards taking the win and TQ in Short Course Buggy and in the Stock Short Course class, privateer Nicholas Mueller took the win using JConcepts rubber.
Thanks goes out to the entire crew at Trackside Hobbies for putting on an awesome race at a fine establishment!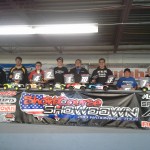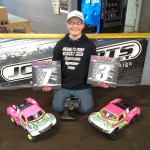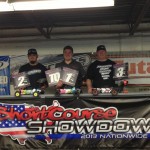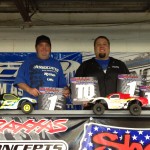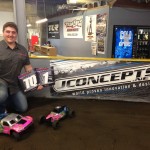 JConcepts Winning Products
0222 – Illuzion Hi-Flow SCT Body
0257 – Escape SC10B Buggy Body w/Driver Clear
3344B – Hazard 3mm Wider 12mm Hex Whl Blk
3344BD – Hazard SC10/SC10 4×4 Wheel Dish Black
3044-02 – Bar Codes SCT 3.0″x2.2″ Tire Green
3049-02 – Pressure Points 3.0×2.2″ Tire Green
2005 – Tire Mounting Rubber Bands
2043M – Advanced Formulated Tire Glue Medium
1155 – Clear Chassis Protective Sheet
2171 – Front Axle SC10 12mm Hex Conversion
2076 – Lightweight Locking Wheel Nut Black 8/32
2012M – Illuzion Matte Car Stand Black
2203 – Radio Bag Airtronics M12
2056 – Racing Bag Medium