Ryan Maifield completes the IFMAR World Championship Sweep with 4wd Win! JConcepts goes 1-2-3 in 4wd!
Perhaps one of the hardest things to accomplish in a pro RC career is to win a World Championship title and to win 2 titles at 1 World Championship event is nearly impossible. However, the Arizona native and longtime JConcepts driver, Ryan Maifield would join the ranks of the elite 3 and add his name alongside Martin Achter, Masami Hirosaka, and Ryan Cavalieri to ever pull off the double win feat in 1:10th electric offroad. In 2017….. the Worlds was Maifield'.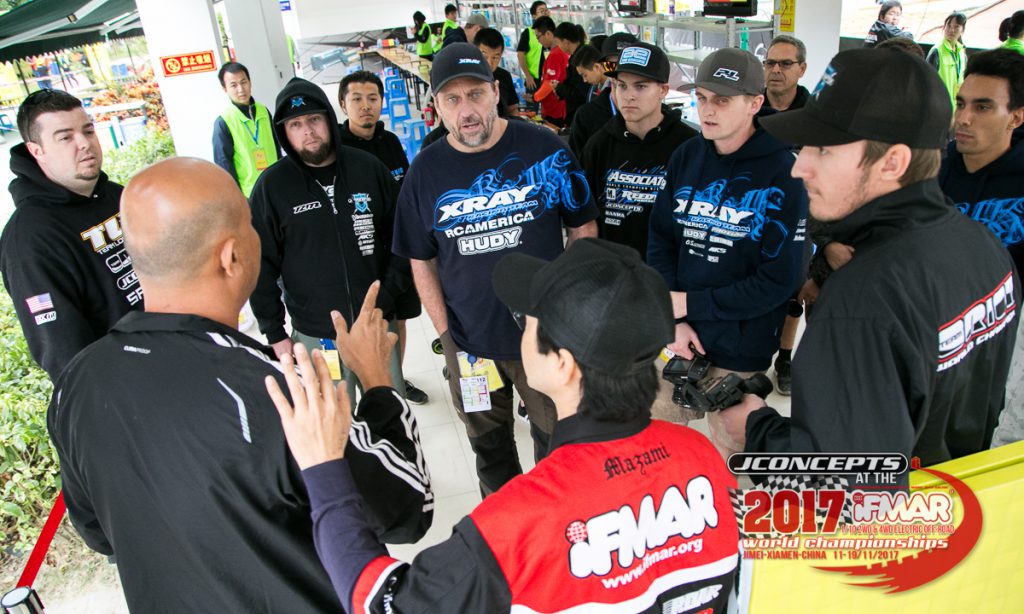 Having already won the 2wd title just 4 days earlier, Maifield's confidence was at an all-time high, however, the new title of World Champion doesn't come without pressure as Ryan described that he "was driving a little tight" which showed as he wasn't able to TQ any of the 4wd qualifiers, but critically was able to keep himself at the sharp end of the grid with a 2nd, 2nd, and 3rd from 3 rounds of qualifying and place him 4th on the grid.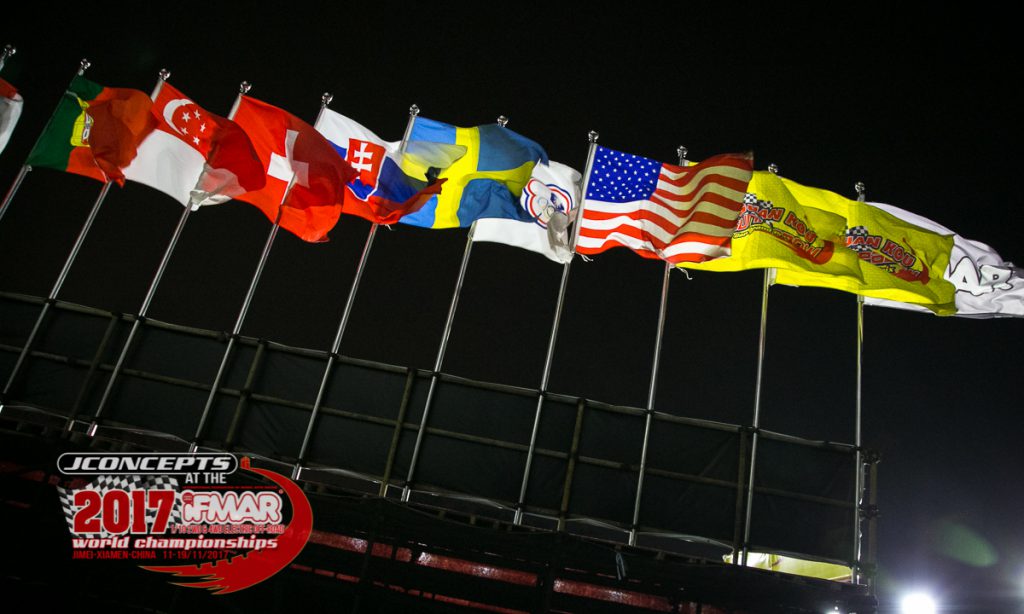 Also making things happen for JConcepts was HB Racing/JConcepts' David Ronnefalk, who looked fabulous in qualifying and even went on to TQ round 4 and back it up with a 2nd from round 3. David would start 2nd on the grid right behind eventual class TQ, Ty Tessmann. With the 5th round being crucial for many, mother nature had other plans that resulted in rain cancellation of qualifying round 5 altogether shifting it from best 3 of 5 qualifying results to 2 of 4 to seed for the A-Mains.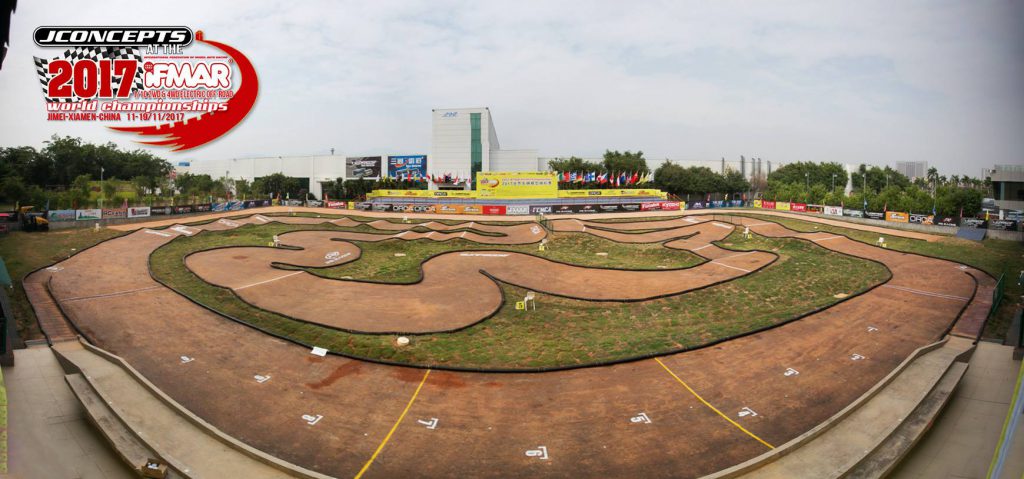 Here's the video below and be sure to check the 1080P to watch in high def.
IFMAR World Championship 4wd – A1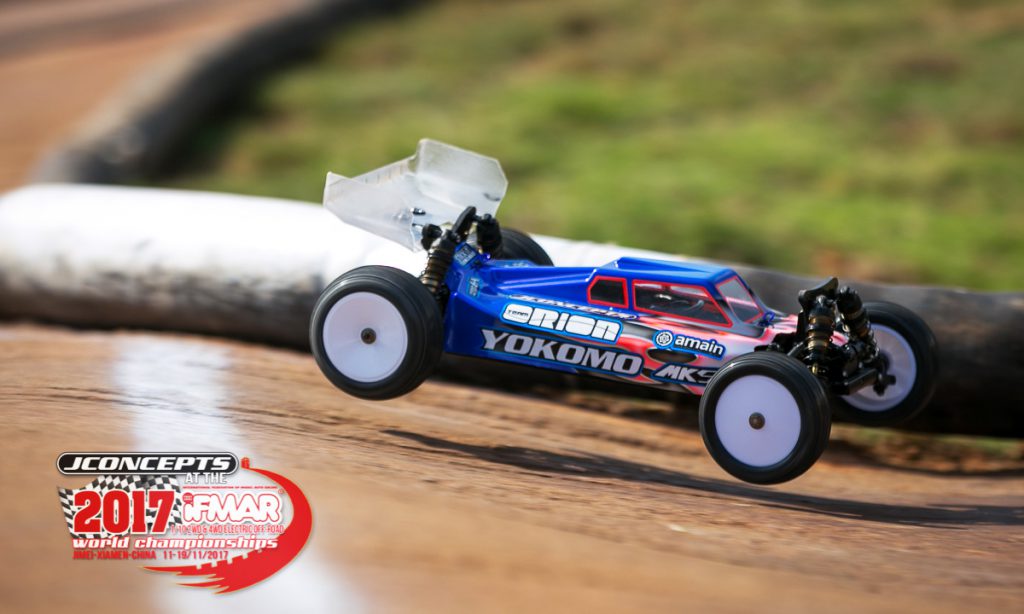 The start to main day was rushed because of the fear of rain from the looming clouds. The day was filled with very light sprinkles and heavy winds in the 20 – 40mph range. This made an already tough jump section even more challenging on the drivers with the wind pushing and pulling cars once they hit the rhythm jump section.
A1 saw a perfect start for Ty and David Ronnefalk, but a slight bobble by David allowed Ryan Maifield to move up to second and playing chaser to Ty Tessmann. A few laps later, a mistake by Tessmann in the rhythm jump section gave Maifield an opportunity to attack. The gap was under 2 seconds until another mistake by Tessmann at the end of the rhythm section with less than a minute to go, saw Maifield take the lead for the first time in A1. As Tessmann was pushing to regain his position, the Canadian would seal his own fate with another mistake allowing Ryan Maifield to take a convincing win in A1. David Ronnefalk would finish 3rd keeping himself in the title hunt.
IFMAR World Championship 4wd – A2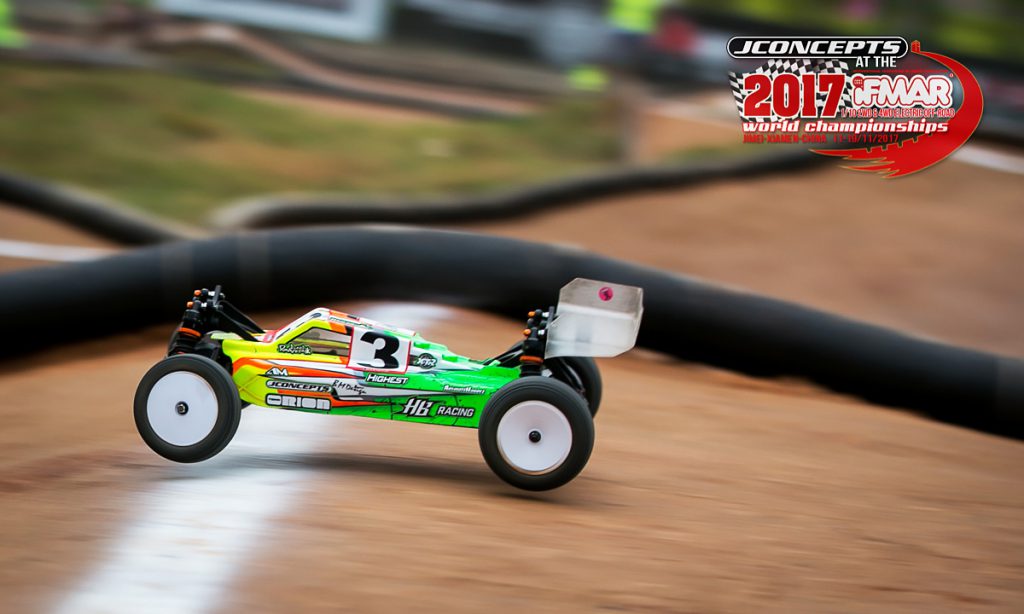 With an unusually slow start, Tessmann would give up the lead to David Ronnefalk at end of the rhythm jump section on the opening lap and just a few laps later, Maifield would make his way by as Tessman as he had to check up with a single-single. This allowed for an entertaining 3 way battle at the front, but the order would remain the same as they crossed the line with Ronnefalk crossing in 1st, Maifield holding on to 2nd, as Tessmann was pushing maximum.
IFMAR World Championship 4wd – A3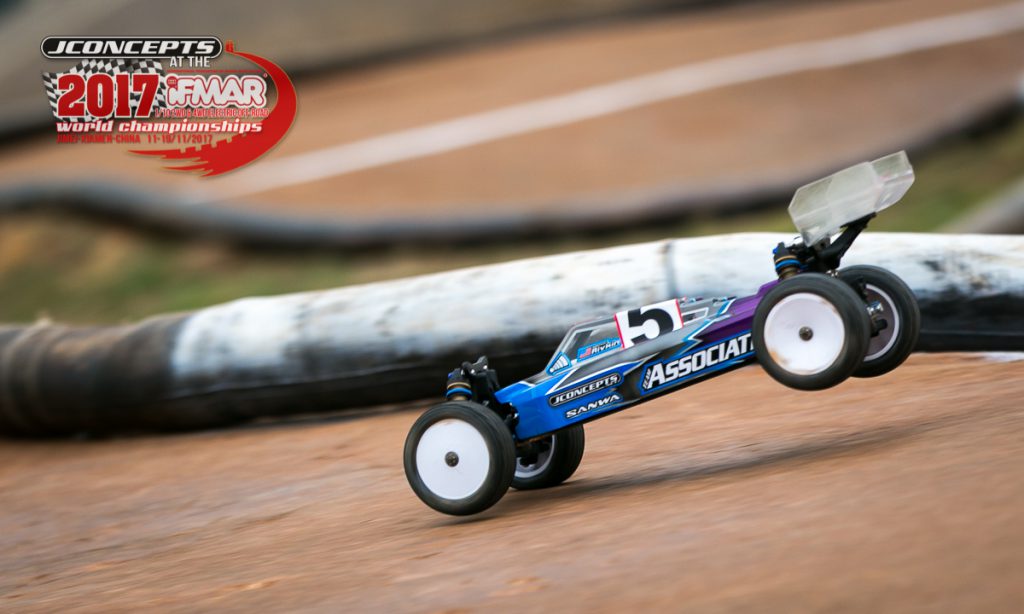 Perhaps the most exciting race to settle a World Championship title, A3 lived up to the hype with a wild first 2 laps with multiple drivers swapping for the lead at the front. When the mayhem settled, David Ronnefalk would take over point with Ryan Maifield 2nd and Tessmann 3rd. Once again the jump section would claim the leaders with Ronnefalk and Maifield making mistakes giving Tessman the lead. With the nerves and adrenaline running high, Tessman's lead would be short-lived as he would pipe himself giving Maifield the lead. While challenging for 1st and trying to find a way around Maifield, Tessman would collect the both of them and allow Spencer Rivkin to shoot to the front and take over the lead spot. As time was running out, Spencer held on and took the win in A3. Ryan Maifield finished 2nd earning him his 2nd World Title of the event! Ty would finish 3rd in A3.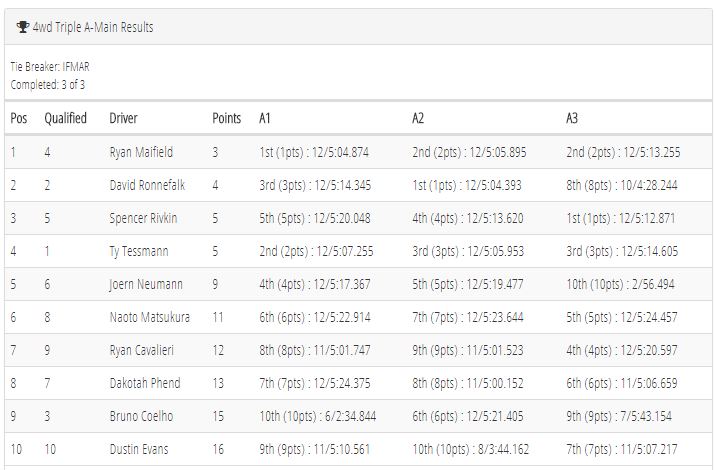 Also congrats to the U16 Junior World Champion, Xray/JConcepts' Daniel Kobbevik! Daniel has always shown great speed and now starting to show great maturity as well.
The podium! We couldn't have asked for a better results. These 3 showed heart, determination, and the will to win all weekend putting forth their best effort each and every run. Thank you goes out to the entire JConcepts team for all of their hard work and remarkable effort. Truly well deserved and congratulations!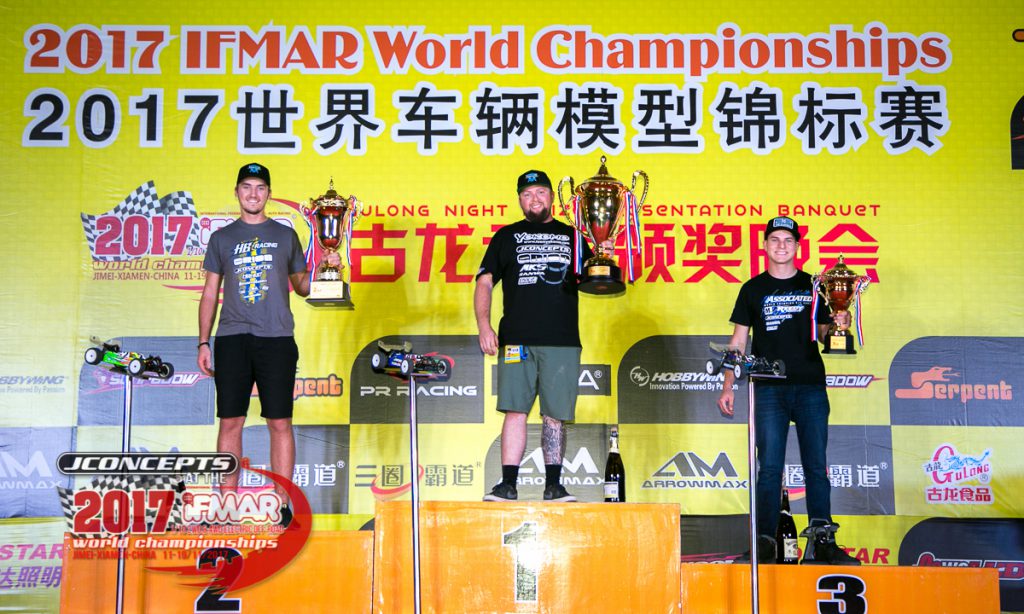 The IFMAR World Championship is a spec tire race, however, having the complete package is crucial to winning at this level of racing. From wheel stiffness to body design and aero performance such as rear wings, front wings, and scoops, along with various other accessories add to mental confidence, drivability, and speed. Every little bit adds up. Here's a list of the winning formula used by the top 3 podium finishers
JConcepts products used –
Ryan Maifield – 1st place Champion
· 0173 – Aero, S-type rear wing
· 0191 – Yokomo YZ4-SF front scoop | nose cone, 2pc
· 2663 – Yokomo YZ4-SF Fin Titanium turnbuckle set – 6pc
· 3348W – Mono – YZ2, 2.2″ rear wheel (white) – 4pc
· 2341-2 – 4mm large flange serrated locknut – black
David Ronnefalk – 2nd place
· 0317L – F2 – B64 | B64D body w/ Aero wing, light-weight
· 0168 – Aero B6 | B6D | B64 | B64D rear wing – 2pc.
· 3348W – Mono – B6, 2.2″ rear wheel (white) – 4pc
Spencer Rivkin – 3rd place
· 0317L – F2 – B6 | B6D body w/ Aero wing – light-weight
· 0168 – Aero B6 | B6D | B64 | B64D rear wing – 2pc.
· 3348W – Mono – B6|B64, 2.2″ rear wheel (white) – 4pc
· 2491-2 – JConcepts – Fin, 12mm shock collar – black
· 2492-1 – JConcepts – Fin, VCS shock bottom cap – blue
· 2585 – B64|B64D Fin Titanium turnbuckle set
· 2579-2 – B6 | B6D Finnisher aluminum wing buttons – black
· 2599T – B6 | B6D Fin Titanium shock stand-offs w/ bushing – short
· 2600T – B6 | B6D Fin Titanium shock stand-offs w/ bushing – long