Ryan Maifield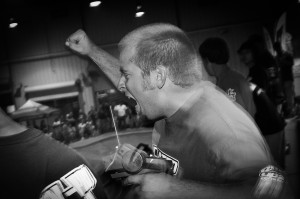 Biography
One of the best overall drivers in the world, Ryan Maifield excels in just about every facet of R/C Racing. He competes at the highest level in the 1/10th and 1/8th off-road classes and is known, first, for his speed and aggressive style but it's his passion, versatility and consistency which raises the stakes at any event he is competing in.
Ryan started racing at the age of 6 in his hometown of Scottsdale, AZ where his parents were instrumental in helping him become a threat locally at a very young age. His passion carried over into his teenage years where he was able to TQ and win one of the largest events of the year, The Cactus Classic at just 16 years old.
Ryan rolled his success into Pro driver status by the age of 18 where he traveled to his first IFMAR World Championship and took down the Top Qualifying position in the 4wd modified class and where he began his racing career with JConcepts. From that point on, Ryan, has continued to display the same type of speed and consistency in all classes of competition including 1/8th off-road where he has earned ROAR national titles in the buggy and truck classes as well as earning multiple victories at the Dirt Nitro Challenge.
Ryan, also known to friends as "Mans" or Maifield, is popular with fans, fellow racers and his closest rivals due to his "down to earth" demeanor and sense of humor. The comedy ends once he hits the drivers stand where Ryan is all business representing JConcepts and Team Associated to the best of his ability.