Rivkin and Thayer on Fire at the 2018 Desert Classic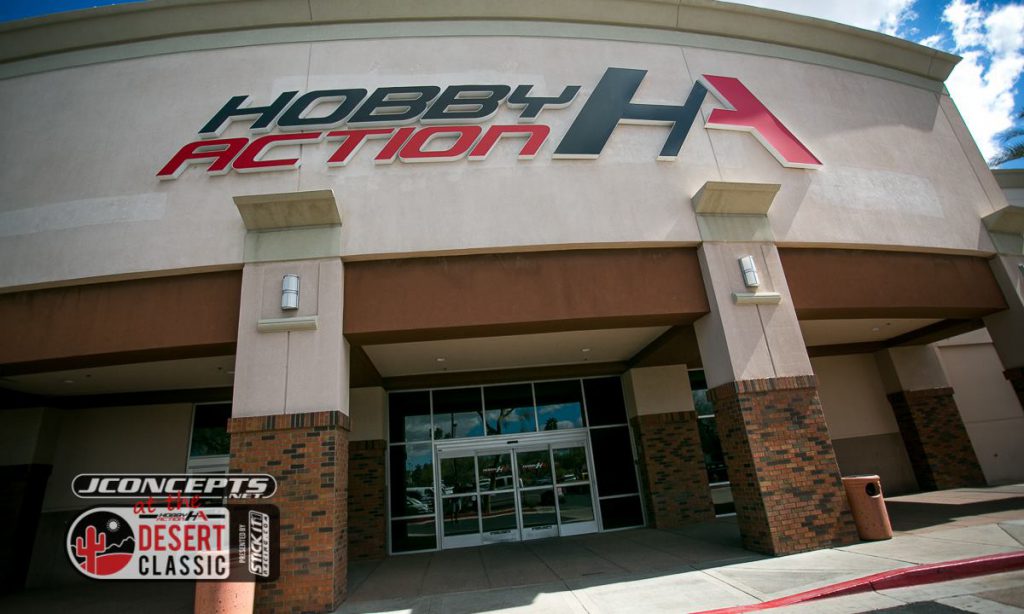 Let's face it. The 2018 Desert Classic isn't a replacement for the world famous Cactus Classic. As much as we'd like to still carry on the tradition of the legendary off-road race, it's never going to be replicated. However, just because the race no longer exists, that doesn't mean we can't start a new legacy that one day might be even better than the original.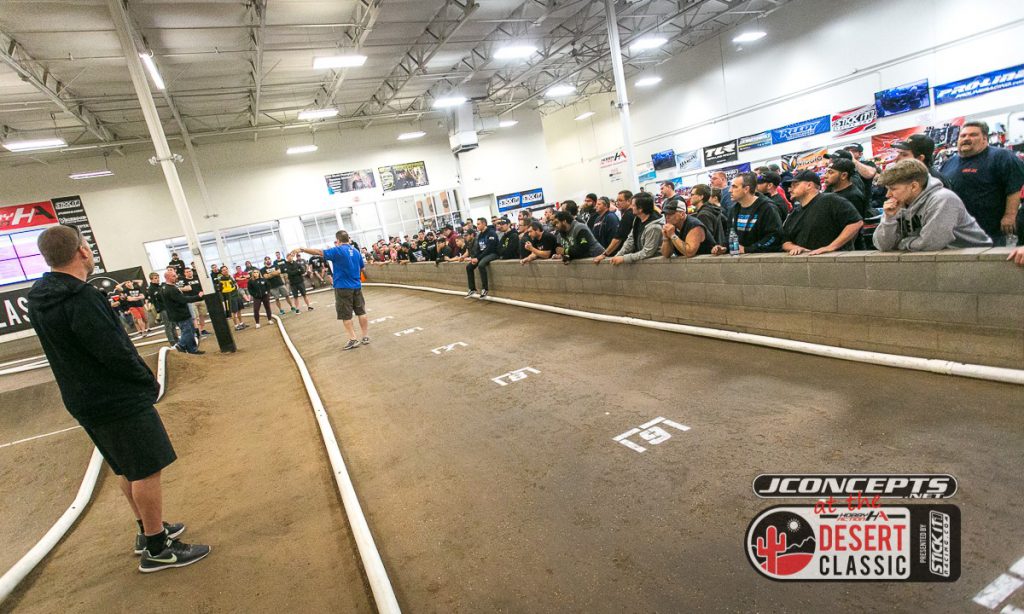 The 2nd Annual 2018 Cactus Classic hosted by Hobby Action was a spectacular show living up to the hype in every way. Selling out 300 entries in just 38 minutes after opening registration, the excitement and anticipation were at an all-time high and Larry Tom and his crew didn't disappoint providing one of the best racing experiences around. Without a doubt, the facility is world class and the location is simply unbeatable. Mix in the best drivers in North American and a few international talents, you've got a whole new experience for a new era of racing.

This year's track build was built by track master Levi Jackson, who constructed a simple, yet racey layout that made for some great main event action. The layout was on the more traditional side that featured elevation in almost every corner and also a very difficult triple in the middle of the track that was the 'X factor'. Line it up right and you were rewarded with traction and faster lap times than your competitors. Get it wrong and you would spin out or wreck out! The high-speed layout was a true test of intensity and precision that required an ironic mixture of patience and shear speed.
Check out the video collection below!
A1 of 4wd Mod
A1 of 2wd Mod

A2 of 4wd Mod
A2 of 2wd Mod

B Main – 17.5 2wd Buggy
A main – Mod Truck
A Main – 17.5 Stock Truck
A Main – Modified SCT
A Main – 13.5 4wd
A3 – 4wd Modified

17.5 2wd A Main
A3 of 2wd Mod

2wd Modified
In 2wd Modified, it was hometown favorite, AE/JConcepts' Spencer Rivkin who took a dominating win by earning TQ and winning A1 and A2 to take the overall with one of the best performances of his young career. When it mattered most, Spencer turned it up a notch to complete his clean sweep in 2wd. AE/Reedy's Dustin Evans got the win in A3 to separate himself from the rest of the field and finished 2nd on the podium. Xray's Ty Tessmann moved up 3 positions and finished 3rd overall after 3 action-packed main events.
4wd Modified
With the speed to TQ 4wd Modified, Xray's Ty Tessmann took advantage of his 1st place starting position and while his competitor engaged in early battles costing them valuable time, Ty was able to win A1 and A2 to wrap up the overall. Yokomo/JConcepts' Ryan Maifield and AE/Reedy's Dustin Evans finished with identical points, but Maifield won the tie-breaker and finished 2nd overall and Dustin 3rd on the podium.
Novice
Alexis Helmrich put in a great drive and finished 1st in the Novice class from starting 4th on the grid. By the 2nd lap, Alexis moved into 1st and started to put down some quick, consistent laps and claimed a terrific win. Bill Hunter also moved up the grid from his 3rd place qualifying position and finished 2nd while Mike Malmgren took 3rd.
17.5 2wd Stock Buggy
It was an impressive tone to tone win for the OCRC native, Yokomo/JConcepts' Jake Thayer in the 17.5 2wd Stock Buggy class. With the track being very depended on the starting order, Jake bolted from the start and after 7 minutes crossed the line in 1st. TLR's Wayne Wyrick looked fast all weekend and was able to finish where he qualified in 2nd. TLR/JConcepts' James Gallatin showed remarkable consistency and took 3rd on the podium.
13.5 4wd Buggy
Once again, the OCRC store manager, Yokomo/JConcepts' Jake Thayer, proved to be the top of the class in the 13.5 4wd division displaying ultra speed during the 7-minute single A-Main moving up from 2nd and finished 1st after lap 1. TLR's Wayne Wyrick put in a great fight and showed great speed and finished 2nd. Young Antonio Counsil delivered an impressive last half and nabbed 3rd on the final few laps.
17.5 Stadium Truck
TLR's Wayne Wyrick wasn't to be denied a victory in the 17.5 Stadium Truck class as he converted his TQ position into a win with smooth driving. Coyote Hobbies', Davey Batta, was in great form producing ultra quick laps to netted him 2nd while TLR's Sammy Moran also showed great execution during the 7 minute final and finished 3rd overall.
Mod Stadium Truck
It was looking like a Dakotah Mod Truck domination kind of weekend going lights out in qualifying, however, AE/Reedy's Dustin Evans stepped up and drove remarkably well to land himself on the top step. Xray's Ty Tessmann was able to retain his 2nd place starting spot to finish 2nd overall and TLR's Dakotah Phend finished 3rd to close out the top 3.
17.5 SCT 
Coyote Hobbies' young Davey Batta was supremely quick in the 17.5 SCT and proved to be too fast for the competition taking TQ honors and 1st place in the main. Mark Vyne put in a great effort and was only 4.9 seconds back from Batta and finished 2nd. Nolan Whitley also put in a great drive to net himself 3rd overall.
Mod SCT
TLR's Dakotah Phend showed great speed in the Mod SCT class TQ'ing 3 of 4 rounds and took the win in the 5 minute A-Main. With a few small mistakes at the beginning of the race, AE/JConcepts' Ryan Cavalieri, fell back and wasn't able to close the gap, but finished 2nd overall. After 5 minutes, AE/JConcepts' Kyle Layton put in a great run and was only 4.5 seconds back from Cavalieri to take the last spot on the podium.