Region 4 ROAR Regionals
The Region 4 ROAR Regionals were held at Sundancers RC park in Port St. Lucie Florida. Great weather greeted the racers for a weekend full of racing. It began with Friday practice, qualifiers on Saturday using qual points and the main events on Sunday.

In 1/8th Open, Walter Cruz set the TQ and went on to win the main albeit on the last lap, or last half of a lap. Starting off poorly, Cruz had worked his way back towards the front, and cycled back and forth with the leader Carl Lebo. With only a few turns to go and time already expired a mistake gave Cruz the lead and the win.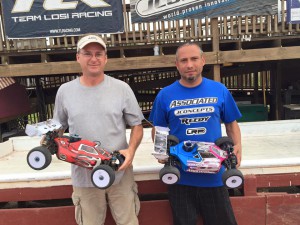 eBuggy had Brett Kingsbury sitting P1 for the Triple A mains, at the tone, Kingsbury used it to take himself away from the pack and going on to win. With the follow up of A2, again Kingsbury slowly moved out to a comfortable gap, and just managed his race taking another win, and the title.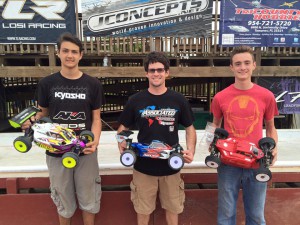 Brett Kingsbury also had the TQ in Nitro Buggy however JC front man Jason Ruona was starting in P2, and was going to apply pressure from the tone. As the 2 raced away in the early laps, Ruona moved into the lead and controlled the pace. As first pit stops cycled through, Kingsbury and Ruona had a comfortable lead and were working through some traffic taking the lead depending on mistakes. Kingsbury had to take an extended pit for repairs giving Ruona a huge lead. As time was winding down, an unfortunate flame out during the 2nd to last fuel stint took Ruona out of the lead but a quick restart would still get him out in second where he would stay till the end behind winner Leon McIntosh.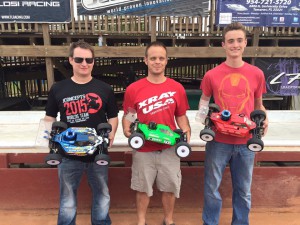 JConcepts Diamond Bars, Bullet wheels and Striker bodies were the top of all of the Buggy classes.