Reedy Race of Champions – Day 3 Update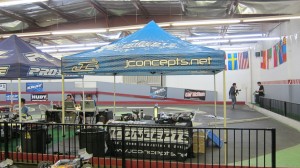 We are halfway through day 3 and the racing is really heating up. Team Associated and Team TLR both have a TQ through 2 rounds of 2wd open (Brent Thielke and Frank Root). The 4wd class is also very tight with Team Associated's team manager taking the first round with the only 16 laper and then Nick Lasley took Rd 2 with another 16 laper.
Invite has been dominated thus far by Team Associated's Ryan Cavalieri. There are several other drivers with one win each, but no serious challenge at this point.