Reedy Race of Champions – Day 2 Update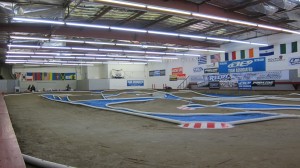 Day 2 is under way and is the first official day of practice. Things got started off with the 2wd buggy invitational class. Not much to judge right now as this was the first time all the invite drivers hit the track. They basically were just feeling out the layout and scrubbing in new tires. The usual suspects where at the top of the time sheets, but nothing special out of anyone.
Open class was much of the same, racers just getting accustom to the track and scrubbing in tires. We will get a much better idea after round 2 and get into a little more detail.