Reedy International Off-road Race of Champions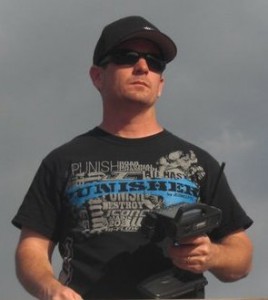 Once again JConcepts is on the road in the early New Year of 2012. This time we are headed to the 2012 Off-Road Reedy Race of Champions held at the world famous West Coast R/C Raceway. Traveling with me this year from FL are several young aces; Zack Genova, Daimon Borkowicz, and Jeremy Harris.
With the increasing resurgence of 1/10th scale off-road, this race is shaping up to be one of the most anticipated races of the year. The Reedy Race is a unique race that has a international field divided into invitational and open class drivers running only 2 classes; 2wd mod and 4wd mod buggies. The invite drivers will race heads up 6 times per class and points are awarded. The fewest points after 12 rounds of racing determines the winner. Open class will use the traditional qualifying and 10 car mains to determine the winner of each class.

Being it's the first major race of the year, preparation for this race takes me back to the early/mid 90's when teams would spend weeks, months testing new parts, setups, etc. At that time there were far less races (5 – 7 per year) which put a much bigger importance on each and every race with plenty of time for endless testing and preparation. There was no internet and everything was kept a secret until race day. This created that Christmas morning feel 5 to 7 times a year that seemed to be ageless. Now we basically see and hear about every little detail weeks/months before the race taking away all that excitement. Most of the major teams and their drivers have been racing and practicing at WCRC since early January. This should provide us with some new and exciting parts making their debut for the world to see.
JConcepts is very excited for the 2012 season with plenty of new and innovating products on the horizon. With this race being handout tire, we won't have an opportunity to showcase some of our newest tire patterns on the track. However, we still have several new items debuting this weekend and will be bringing those to you as the race kicks into high gear. I will also be taking to the track to gain as much hands-on knowledge in full race conditions. My competitive days are past me, but this allows me to test/race our full line of products giving me the ability to provide valuable feedback to team drivers and customers of JConcepts.
Stay tuned for JConcepts Reedy Race coverage throughout the week and weekend. I hope to bring you plenty of pictures, vid, and team driver interviews.