Race Team Update – November Week 1
If you want to win, you have to work hard, stay motivated, and always find ways to make progress. It's the little things that add up and somehow, these guys are always finding ways to take wins whenever they hit the track. Our success is a direct reflection of our team drivers' efforts and vice versa. They represent the true definition of success and we are proud to have them represent JConcepts.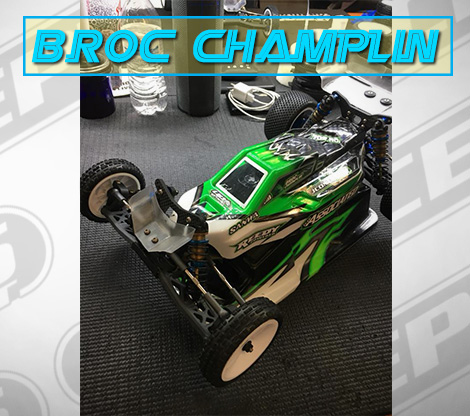 There's no doubt the Champlin Race Team is a threat when it comes to carpet and indoor racing. Not only do they exemplify a great family attitude and racing spirit, they're also at the sharp end of speed and winning. With 702 Raceway as their home track, the family trio once again locked out the podium in the 2wd Modified class at the High Desert Series race with Broc taking the win, Blake 2nd, and Chris 3rd. What a team!
With hard work on and off the track, Caleb Stevens is becoming a regular on the JConcepts Winning Wednesday Series and we're proud of Caleb! At the Extreme RC Raceway's points race, Caleb took important wins in 2wd and 4wd modified class. Caleb used the S-Type Aero wing and Aero front wing package along with Swaggers and Pin Downs to give him the speed he needed to find the top step of the podium. Keep an eye out for this Tennessee speed demon!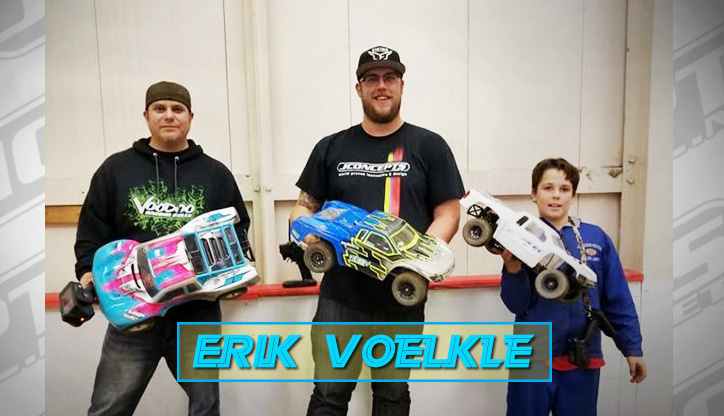 Venturing out to a brand new track facility in Erie, PA called Spirit RC, team driver Erik Voelkle attended the soft opening called The Taste of Dirt Race and found huge success. Erik ran 2wd Mod SCT, 4×4 SCT, and Ebuggy where he TQ'd all 3 classes and went on to win 2wd Mod SCT, 2nd in 4×4 SCT, and 2nd in Ebuggy. Erik's commented that his cars were dialed using green Dirt Webs on 2WD SCT, green Bar Codes in 4WD SCT, and black Dirt Webs for Ebuggy. Congrats on making 3 podiums in all 3 classes Erik!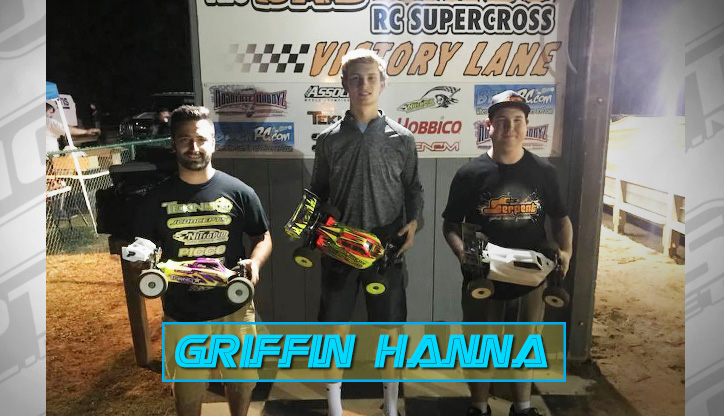 There's no surprise that Griffin Hanna is one fast dude. Juggling a busy football schedule, high school, etc. Griffin is still able to manage to get some racing in and last week he attended the Fall Brawl warmup in South Carolina. Griffin was also able to take the win in Ebuggy with his younger brother, Collin taking 3rd in Etruggy. We look forward to seeing Griffin do work at the Fall Brawl!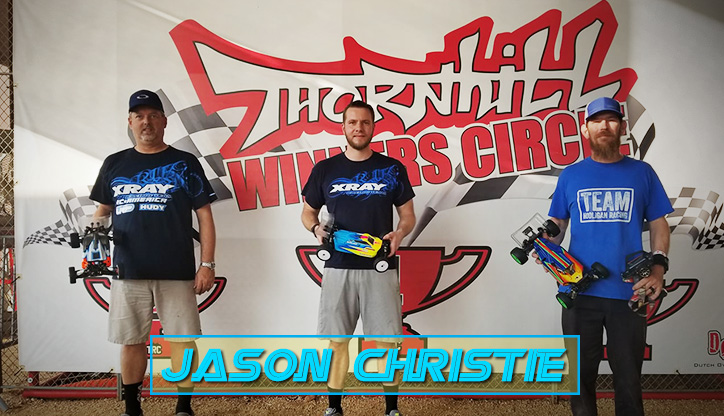 A newcomer to Winning Wednesday Series, Jason Christie takes a terrific win in 13.5 4wd at Thornhill's 10th scale track using Swaggers and Pin Downs on his XB4 2018 car. It's always great to see new team drivers submit their results so we can watch their progress over the years. Great job Jason and keep it up!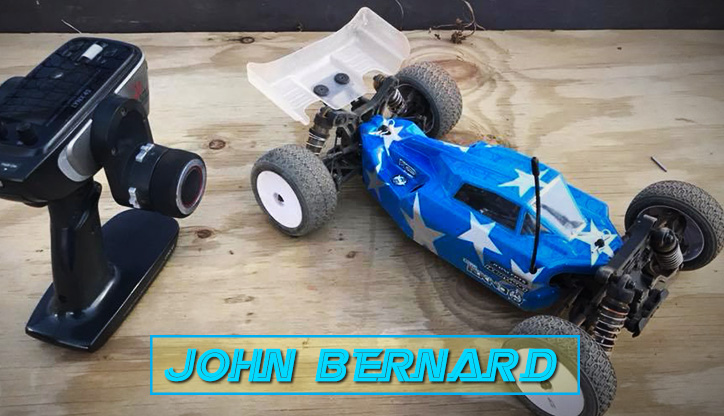 John Bernard is always fast, especially on a big track like Phil Hurd Raceway. Taking the win in 4wd Mod and Ebuggy, John is feeling the groove as of late and good luck at the Georgia State Champs coming up this weekend.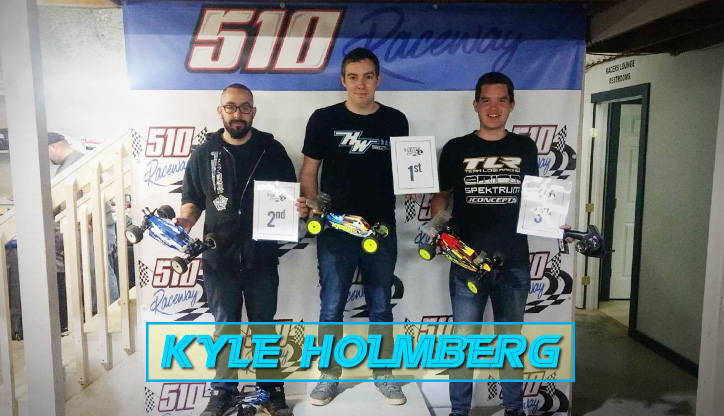 With the indoor season ramping up, Kyle Holmberg starts off with a great win at 510 Raceway's local club race taking 1st with cousin, Hunter Holmberg, also making the podium in 3rd. Expect great things from this speedy duo come Nationals next year!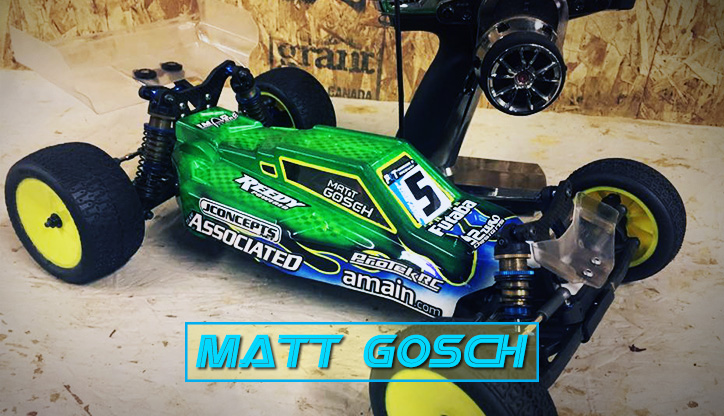 Attending SmacTrac's fall kickoff race, Matt Gosch was able to take the win in 2wd Modified starting the day off on JConcepts gold Dirt Webs and then switching to gold Octagons as gripped came up. Matt also ran the JConcepts front lower wing with the Aero rear wing in back to give him the downforce and feeling needed to win.
Always fast, always dangerous, Tyler Jones got in some more track time after the Masters of Dirt with his JConcepts equipped TLR rides. Taking the win at RC Fun Park's club race, Tyler chose to run gold Octagons and truck Smoothies to lead him to victory lane. Tyler is another youngster to look out for as he's starting to really reach his speed potential.