Race Team Update – March 2020 Week #5
With nearly all RC tracks closed in the world now, there are no results to report in this week's Race Team Update. But the JC race team never rests as drivers spent their "down time" installing new gear, working on their race vehicles, putting down fast runs with their drag cars & hitting the trails to do some crawling. Read all about it in this week's driver report!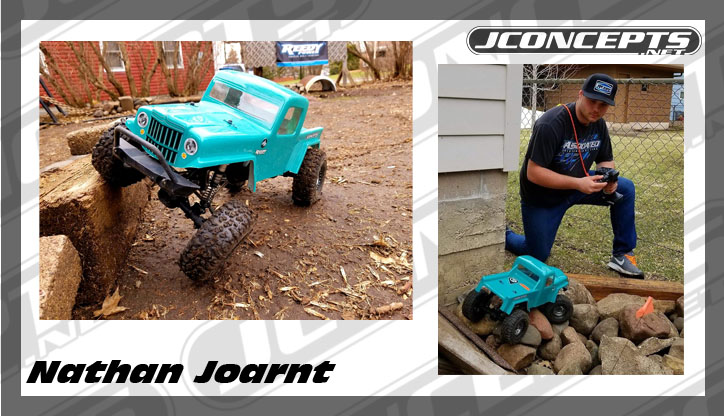 When it comes to rock crawling, team driver Nathan Joarnt has it made in the shade with his own personal course located in his backyard! He reports this week that he hit the rocks with his rig & digs the JConcepts Creep body & Landmines 1.9″ Performance Scaler tire combo!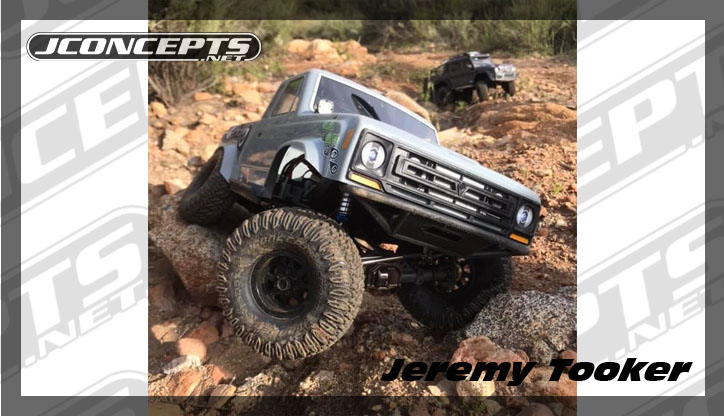 Fellow team driver Jeremy Tooker also got some crawling in over the weekend. He said he ran his Element Enduro equipped with the JConcepts Scorpios 1.9" All-Terrain Scaling tires.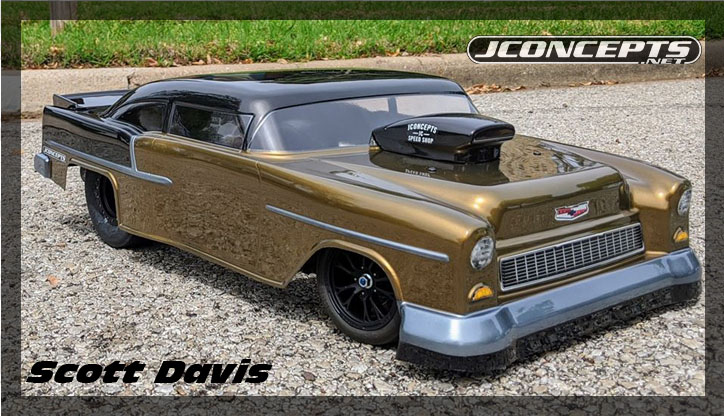 JConcepts recently debuted the new 1955 Chevy Bel Air, Drag Eliminator clear body & team driver Scott Davis reported that he just finished up one these bodies for his custom dragster. He is also running Hotties Green compound tires on Tactic wheels along with the SC6.1 Wheelie Bar Kit. Looks sweet Scott!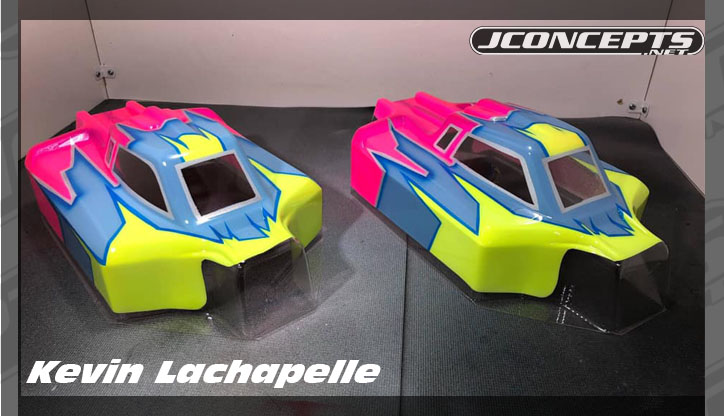 Driver Kevin Lachapelle recently picked up some new S1 bodies for his race rides. He reports that he will mount both of these new lids on both his JQracing TheCar Black Edition nitro & electric 1/8 4wd buggies.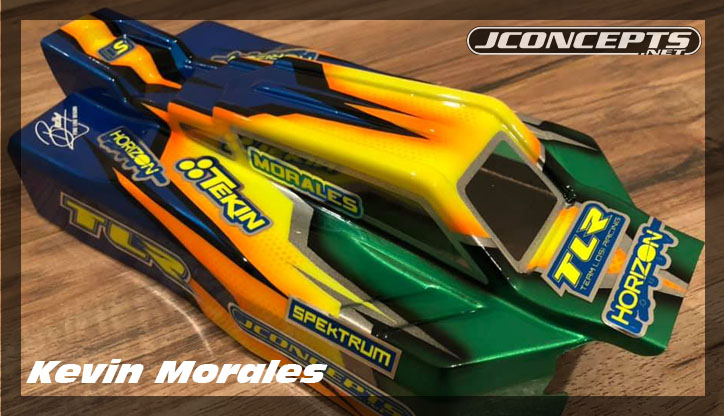 Also getting a new lid ready is team mate Kevin Morales. He has his JConcepts F2 body for the TLR 22x-4 painted, prepped, & ready for racing!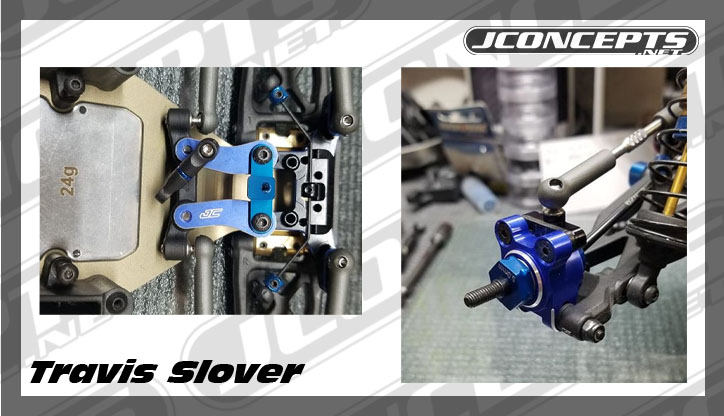 Team driver Travis Slover spent his time installing some JConcepts option parts over the weekend. On his Team Associated B6.2 he installed the JConcepts Aluminum Steering Bellcranks in the blue color option & on his Team Asociated B74 he added the recently released Aluminum Rear Hub Carriers.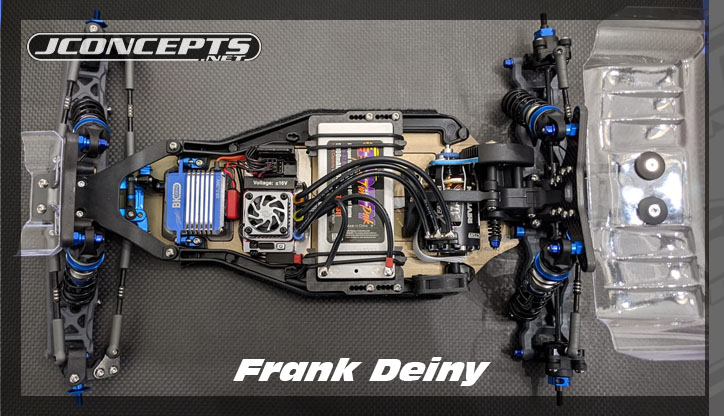 A new carpet track called Coastal RC recently opened near team driver Frank Deiny & he has his Team Associated ride ready to hit the podium! He has it decked out with a ton of JConcepts items like the F2 body, a Carpet | Astro High-Clearance Rear Wing, Mono wheels, Swaggers & Twin Pin tires, & Black Fin Titanium Turnbuckles!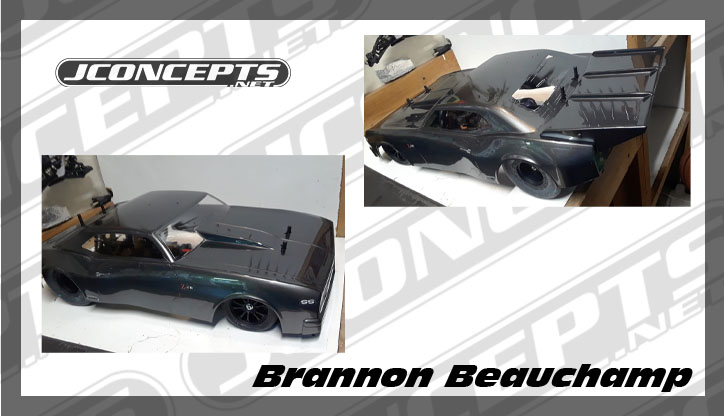 Team driver Brannon Beauchamp reports in that he has the new JConcepts 1967 Chevy Camaro, Street Eliminator body ready to roll! He is also rocking the JConcepts Tactic wheels & Hotties tires as well. Looks great Brannon!
Team mate Russ 'Ruckus" Bryant also has his drag car ready for speed runs. It is equipped with the new JConcepts 1966 Chevy II Nova (V2) clear body along with the Hotties tires in the Gold compound.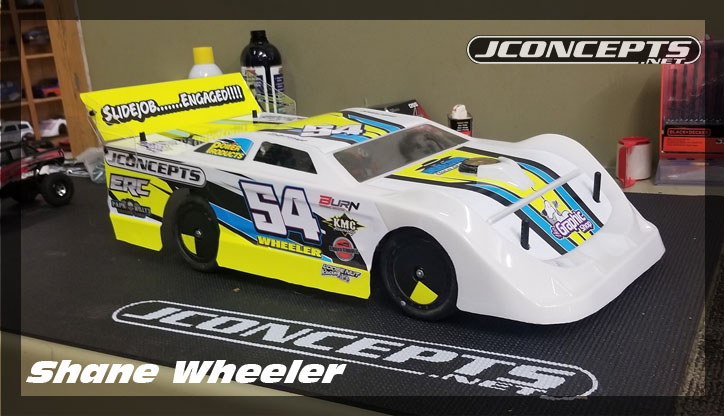 Shane Wheeler checks in to report that he has finalized his son's late model for the dirt oval racing season. His son's car will look great around the track using the freshly prepped JConcepts L8 Night Late Model body!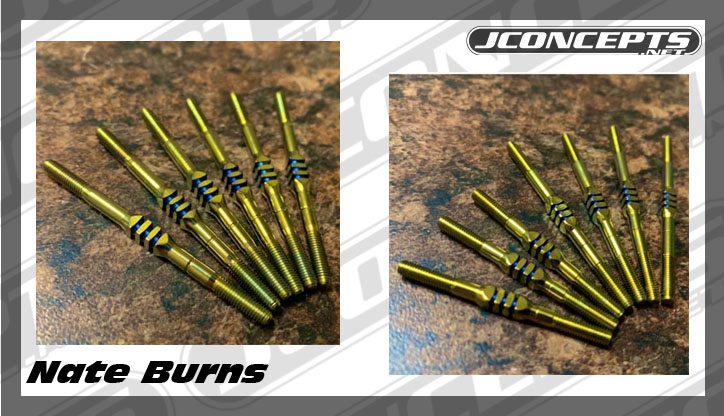 Nate Burns took time over the weekend to add some bling to his RC hardware. He said that he took his JConcepts Fin Titanium Turnbuckle Set for the B6.x & tricked them out in gold & blue. Looks super dialed Nate!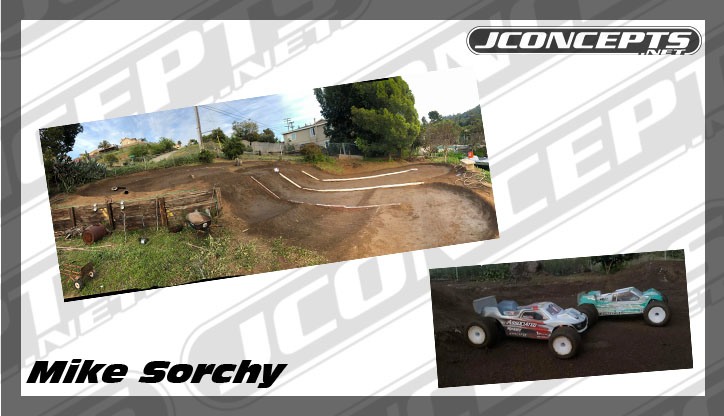 Since driver Mike Sorchy can't go to his local off-road track to put down some laps due to the quarantine he did the next best thing; build a track in his backyard! His Team Associated T6.1 trucks are looking good equipped with the JConcepts F2 & Finnisher truck bodies. What time are signups open Mike?!?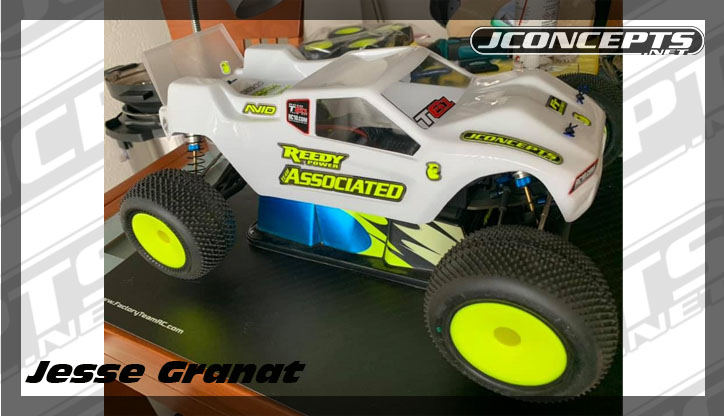 Fellow team mate Jesse Granat also has his T6.1 ready to roll. He said that he built a fresh T6.1 & topped it off with a JConcepts Finnisher truck body. He also mounted up some Flip Outs & Goose Bumps both in the Green tire compound.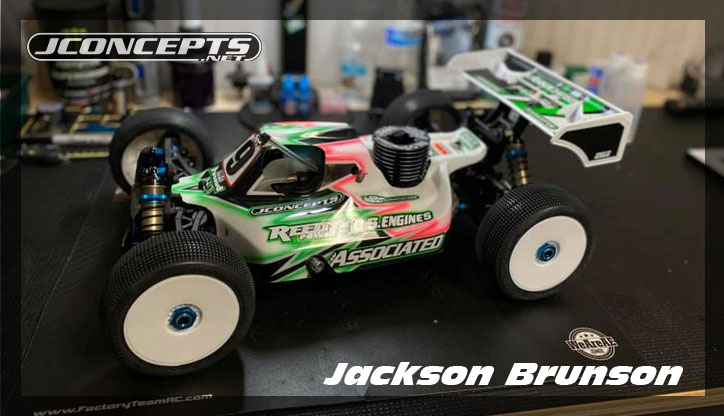 Jackson Brunson reports that he has his RC8B3.1 ready for practice. It is equipped with a JConcepts S15 body, newly released F2I wing & Blockers tires in the Blue compound.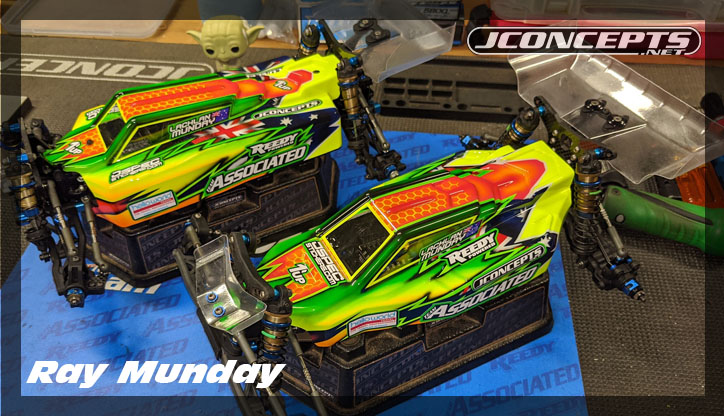 Finally, Australian team driver Ray Munday checks in & it looks like he has been keeping busy. Ray reports that he did a full tear down & rebuild of Lachlan Munday's buggies over the weekend & the finished them off with new JC bodies & wings! He said they use the F2 body for the B74 with the 6.5″ Aero wing. For their 2wd rides he says they run the 7″ Aero S-Type & switch between F2 & P2 bodies depending on the layout of the track. They also run all JConcepts Fin Titanium Turnbuckles, wheels & tires too!
Thanks to all the drivers for checking in & happy to see they are keeping active in RC while they wait for the racing to get underway again in 2020!