Race Team Update – March 2020 Week #4
With many tracks closed & races cancelled due to the COVID-19 virus, the JConcepts team had to shift their focus this past week to vehicle maintenance & product preparations. But that didn't mean there wasn't any RC racing going as drivers still battled it out at the 2020 Australian Off-Road National Championships which is where we begin this week's Race Team Update!
This year's championships were held at the MORRCC (Melbourne Off Road Radio Car Club)track in Melbourne. We had several drivers in attendance & here is some highlights from that event.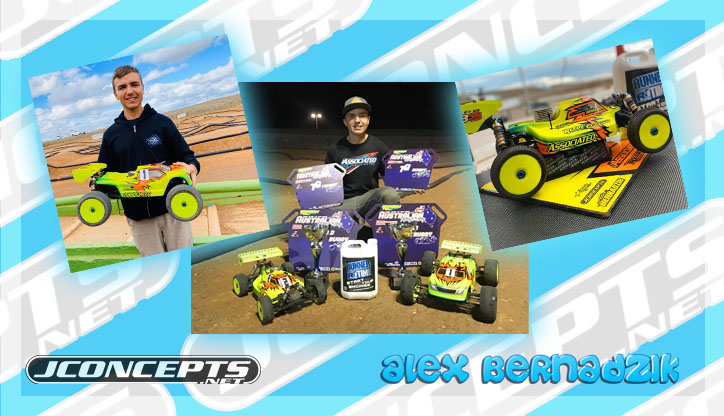 Team driver Alex Bernadzik was the fastest driver in qualifying in both the Nitro Buggy & Truggy classes that weekend. After a close & epic battle in the 60 minute Buggy main he would come away with 2nd place overall. Alex reports that his Associated ride was equipped with a JConcepts Silencer RC8B3.1 body, Fin titanium turnbuckles & he used Reflex to lock up the TQ in qualifying & switched to Orange 2 compound Kosmos for the long main.
In the Truggy main he would again start in the pole position but after the 45 minute race was final he would settle for 2nd place. Alex said for his Associated truggy he used a Finnisher body, Blue compound Reflexes to secure the TQ in qualifying & switched to the RED 2 compound for the main. So lots of hardware for Alex that weekend & he is definitely showing he has the pace to win these big races! Good job Alex!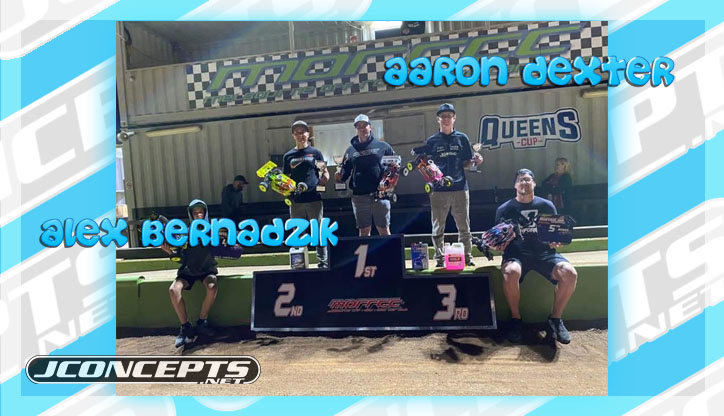 Team mate Aaron Dexter was also in competing at this race & joined Alex on the podium in 3rd place in the Nitro Buggy class. He said the Orange 2 compound Kosmos was the weapon of choice for the long main too due to high grip conditions. Nice job Aaron!
Brayden Johnston also raced at this event & he reports that he narrowly missed out bumping into the Nitro Buggy main due to a bent shock shaft. But he saw better luck in the Sportsman class as he was able to walk away with the win! He reports that the winning tire combination for him was Red 2 compound Kosmos. Way to go Brayden!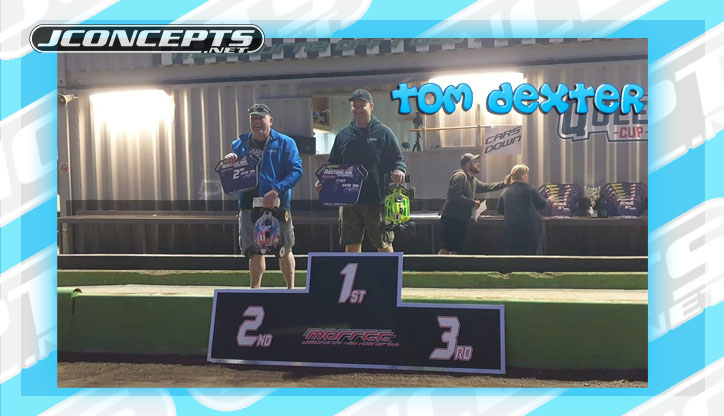 Finally, team driver Tom Dexter reports that he was able to take the win in the 40+ Nitro Buggy class! Tom says that his winning RC8B3.1 used the JConcepts Kosmos in the Red 2 compound topped off with a Silencer body. Nice driving Tom!
Shifting from the race track to the work bench, let's check in to see what some of our drivers were up to while they waited for racing to pick up again in their region.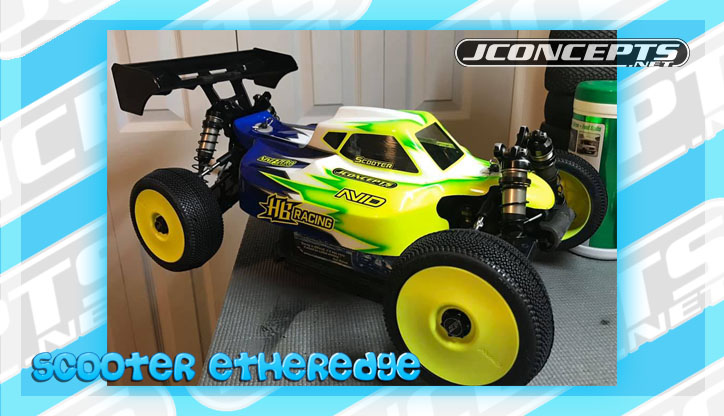 Team driver Scooter Etheredge reports that he has his race rig ready to rip once tracks open. His ride is equipped with a S15 body, Detox tires, Finnisher wing & Illuzion 1/8 wheel nuts!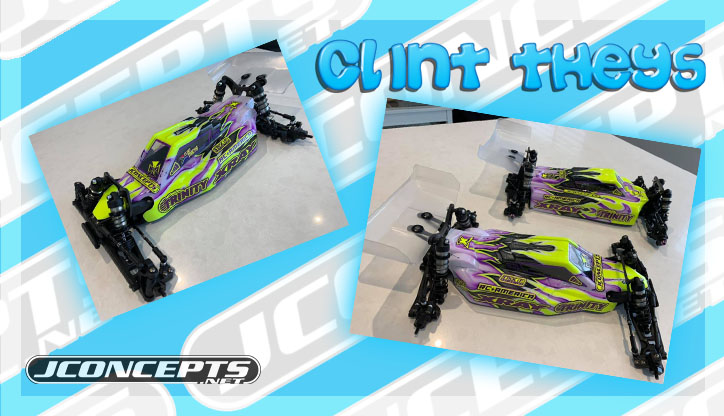 JConcepts driver Clint Theys finished off a fresh build of his new XB2D '20 over the weekend. He also reported that his Xb4 '20 is also ready to race & both cars are topped off with a JConcepts F2 shell!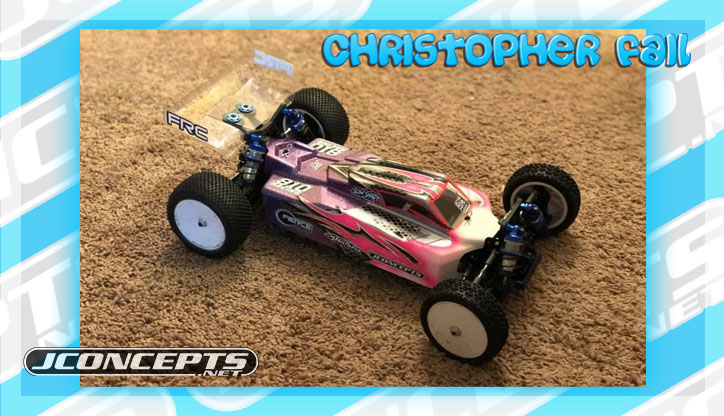 Another new buggy was built over the weekend but this time a B74 by team driver Christopher Fail. He mentioned he already has the Fin 12mm V2 shock caps & collars installed & plans to add more JC bling soon!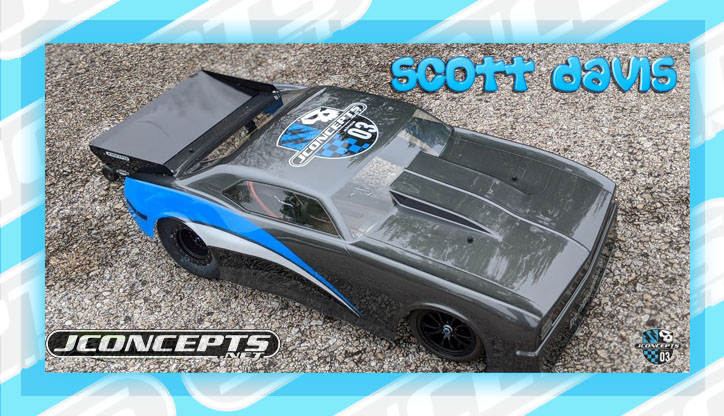 JC driver Scott Davis reported that he put in the finishing touches on his new JConcepts 1967 Chevrolet Camaro body! He also has a full set of Hotties installed on the new JConcepts Tactic wheels. Looking fast Scott!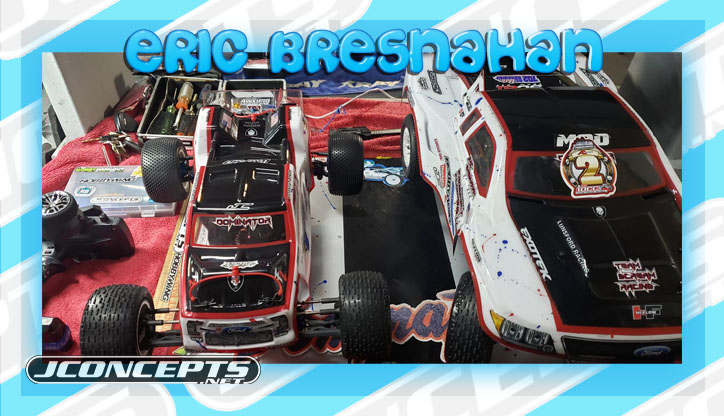 Driver Eric Bresnahan reports that he rebuilt his Associated trucks over the weekend. Both carpet rigs are loaded with JConcepts aluminum in the blue color option & equipped with Pin Downs in the rear & Swaggers in the front. His T6.1 is topped off with a F2 body while the SC6.1 is rocking a HF2 shell!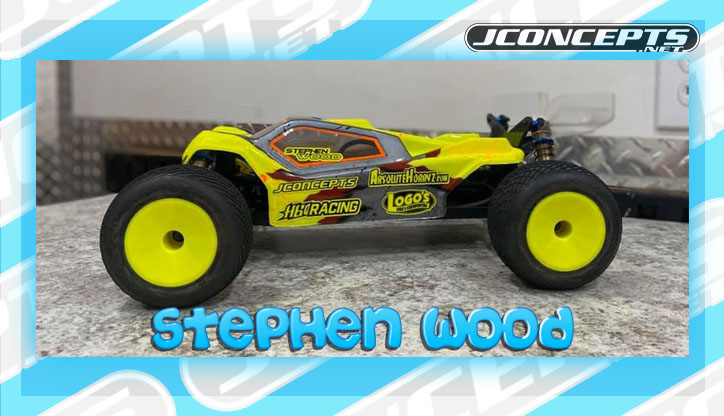 Team driver Stephen Wood used this past weekend to mount up a new Finnisher ET410 body. He said he will install this on his VT64 conversion kit & is also repping the Ellipse stadium truck tires in the Green compound.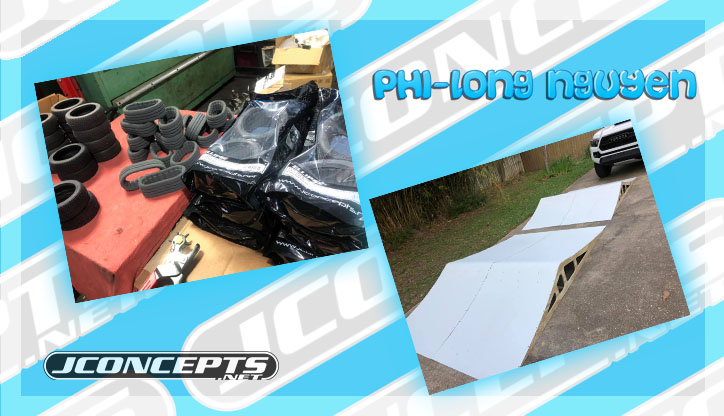 Young JC driver Phi-Long Nguyen & family are keeping active in RC during their away from the track. They have been busy mounting some fresh JConcepts Truggy Ellipses in both the Blue & Green compounds along with Buggy Reflex tires. Plus, they have also built some custom 'driveway jumps' to use at home! What time is the track open so we can all come over?!?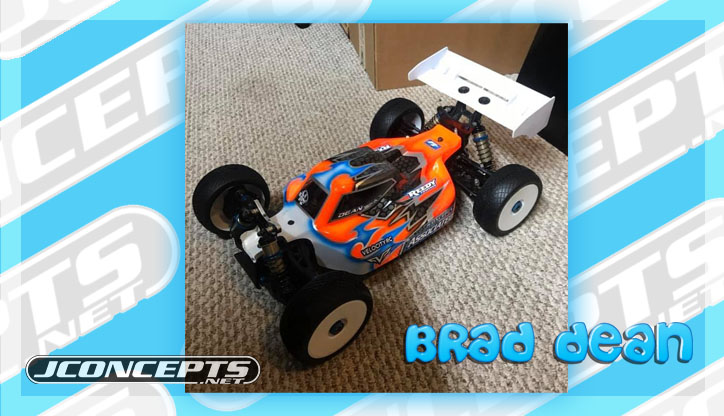 JConcepts driver Brad Dean said he took the opportunity to mount up some new S15 bodies for his RC8B3.1! Looking bad, Brad!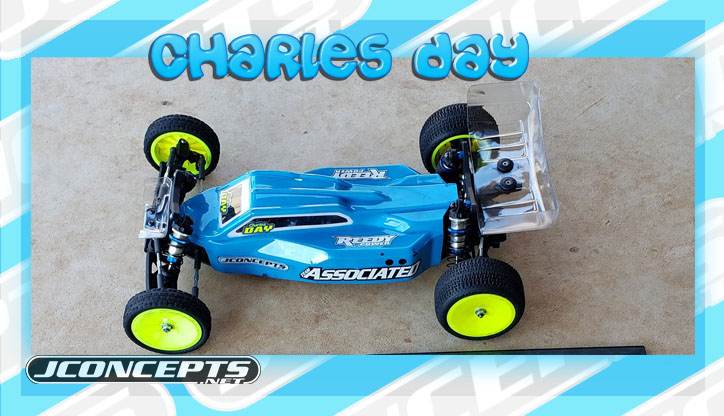 Team driver Charles Day went to his local track, 405 R/C Raceway, to throw down some practice laps with his B6.1. He reports that his JConcepts Twin Pins & Swaggers were dialed!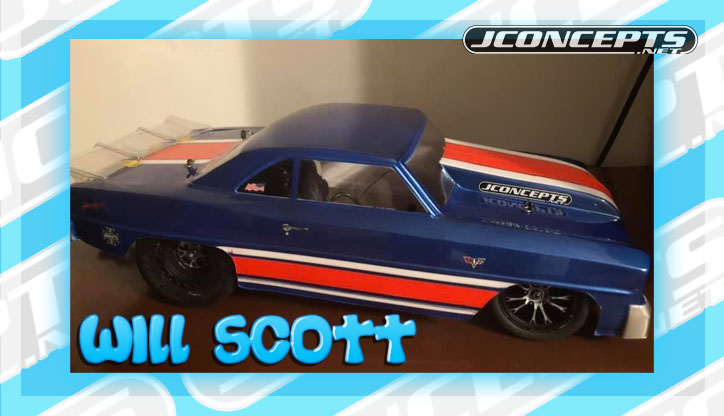 JC driver Will Scott reported that he spent time tuning his drag car. It is equipped with the new 1966 Chevy II Nova (V2) body, Tactic wheels all the way around & the new belted Hotties in the rear! Looking hot, Scott!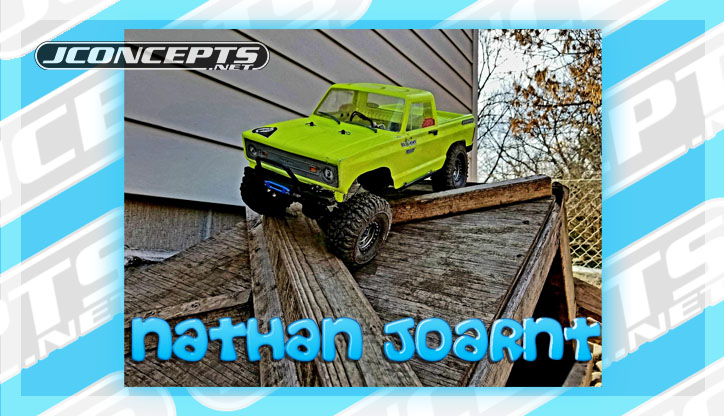 Our drivers were also busy getting their crawlers out in action. Driver Nathan Joarnt reports that he did some running in his backyard & the Landmines performed great!
So congrats again to the JC team down under on their great performance & also happy to see so many drivers staying active in RC even if they aren't competing with friends at the track! #gojconcepts