Race Team Update – June Wk 2
We don't take our team effort lightly. It's because of them we're at the races, in the pits, and one of the most talked about brands in RC racing. But results only tell about half the story, the other side is who they are as individuals and that's where the JConcepts race team stands out from all of the rest. Not only are they outstanding competitors, but they're also outstanding people as well. Congrats to the team on another awesome week!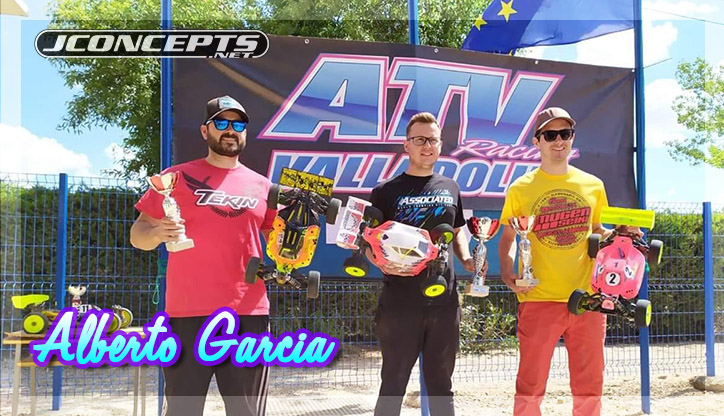 Longtime international team driver, Alberto Garcia hails from Spain and has been busy racing in Spain and last weekend, Alberto attended the Spanish 1/8th EP Nationals and finished 3rd! Alberto's tire choice was the very popular, blue compound Stalker tires.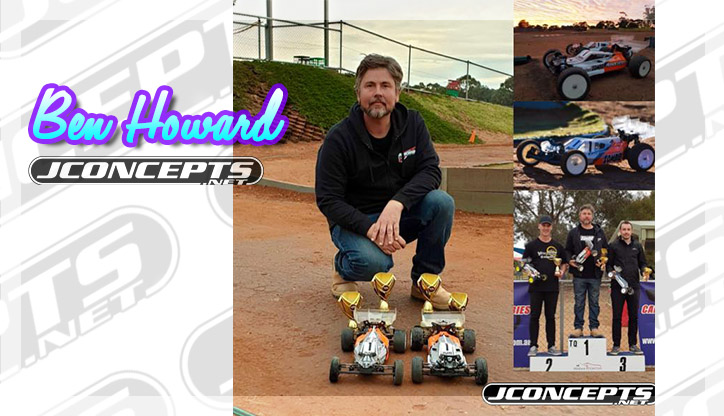 What a terrific race weekend for Ben Howard, as he attended the 2019 Victorian State Titles at Mildura R/C Car Club in Australia. Ben wrapped up the weekend perfectly in both the Stock 2wd and Stock 4wd classes with a TQ and win effort. Ben's winning package on 2wd was Double Dee rears and 2wd Rip front tires with the P2 body, Aero lower wing, and Aero S-Type rear wing. On 4wd, Ben also rocked the Double Dees fronts and rears, but ran the S2 on his B64 with the Aero S-Type rear wing for controlled downforce.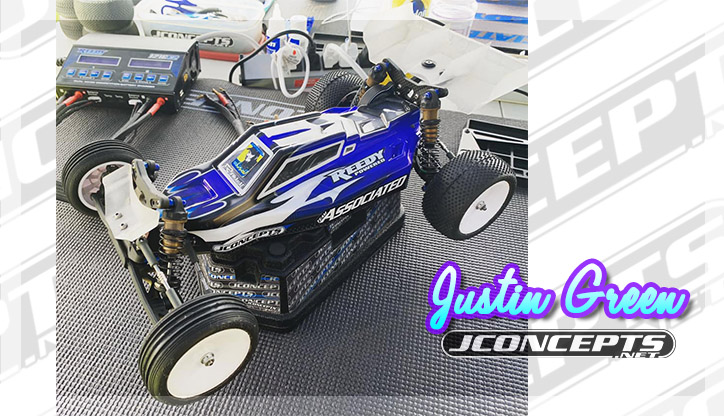 Remember that feeling of racing in the summer sun outdoors? Well, team driver Justin Green set out last week to run his 1st outdoor race at THE Series hosted by Stateline Raceway and had a great time racing RC cars. Pleased with his outdoor package consisting of the F2 body and a cross between Double Dee and Dirt Maze rears tires, Justin made the A main at his first 1/10th outdoor offroad race ending things on a high note!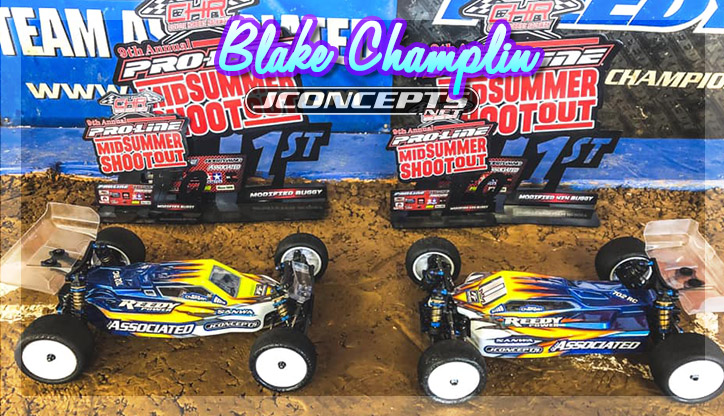 Blake Champlin is no joke. Slowly making a name for himself and constantly improving, Blake put his skills to the test last week at Coyote Hobbies' Mid Summer Shootout. How did it go? Well, let's just say Blake delivered immensely with a double TQ and win effort! Blake used the JConcepts gold compound  Octagon tires front and rears on both his 2wd and 4wd to get the job done. F2 body and Aero wing game were also on point producing the flow and downforce Blake needed to win.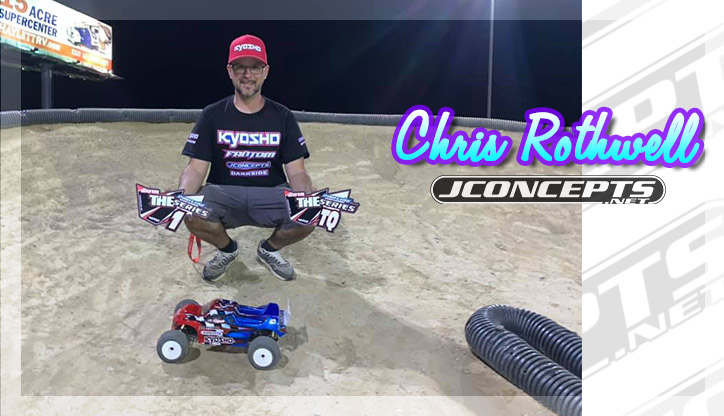 Taking the awesome win at THE Series hosted by Stateline Raceway, Chris Rothwell TQ'd and won the 13.5 Stadium Truck class last weekend. With 340 entries in total, the race was filled with competitively fast locals making it a fun weekend and coming home with a TQ and win probably never felt so good. Awesome job Chris!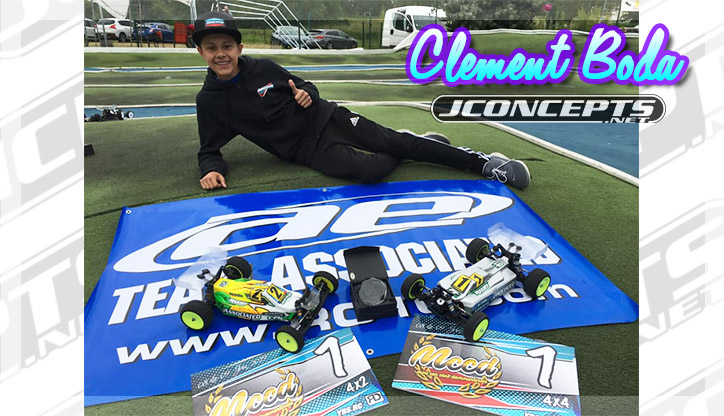 A star is rising in France as Clement Boda collected another few wins in 2wd and 4wd at the French Championships round 4 in Paris, France. The French prodigy was able to run the new B74 car along with his JConcepts equipped B6.1 with Aero lower front wing, High-Clearance rear wing, and F2 lightweight body. Clement has tremendous talent and slowly starting to inch his way towards even bigger success.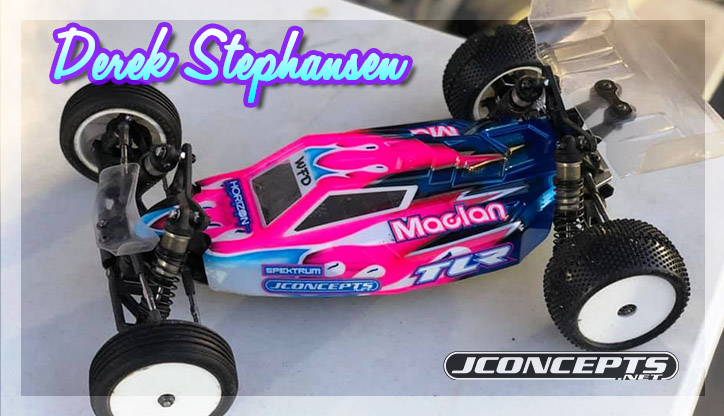 Rockin' his TLR 22 5.0 equipped with JConcepts Double Dee rears, Rips 2wd front tires, and F2 body and High Clearance wing, Derek Stephansen lit it up last week at round 4 of the Dirt Wars as he shot to the top and took the win. We're glad to see Derek out there racing as he is always impressive to watch and a great asset at the track.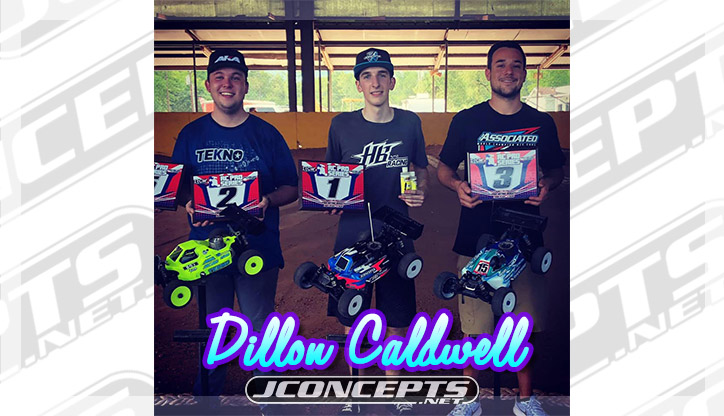 The hard work is starting to pay off as Dillon Caldwell took an impressive win in Pro Nitro buggy at round 2 of the RC Pro Series. Dillon also finished 3rd in Truggy to cement a killer weekend right before we hit Nationals at Thornhill. Expect Dillon to impress next weekend at 1/8th Fuel Nats!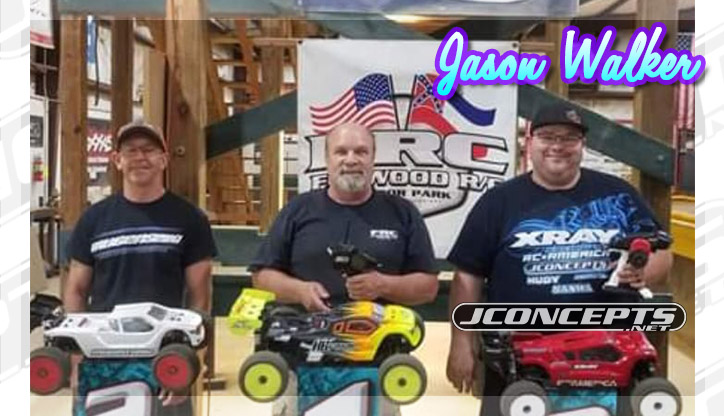 Thanks to Jason Walker for sending in the race update as he made the journey out to Flowood R/C in Flowood, MS. Using green compound Reflex truck tires, Jason mounted a huge comeback to finish 3rd in Open Etruggy. Congrats on the finish and it's always nice to post a come-back performance!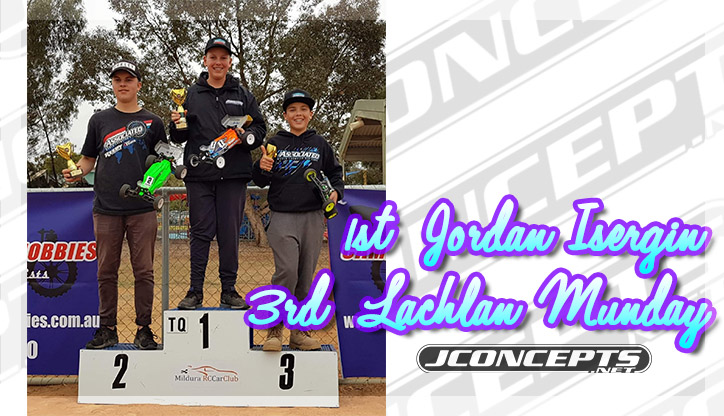 Our Australian JConcepts team is deep in talent and flexing their muscles last week at the 2019 Victorian State Title Race in Mildura, Australia, Jordan Isergin and Lachlan Munday both had exceptional results as the two young aces made the podium in 2wd Modified with Jordan Isergin taking the win and newly crowned Victorian State Champ! Lachlan recovered well after a bad start and finished in 3rd. In 4wd Modified, Lachlan held on to 2nd with Ray Munday wrapping up 3rd. Great job Jordan, Ray, and Lachlan!!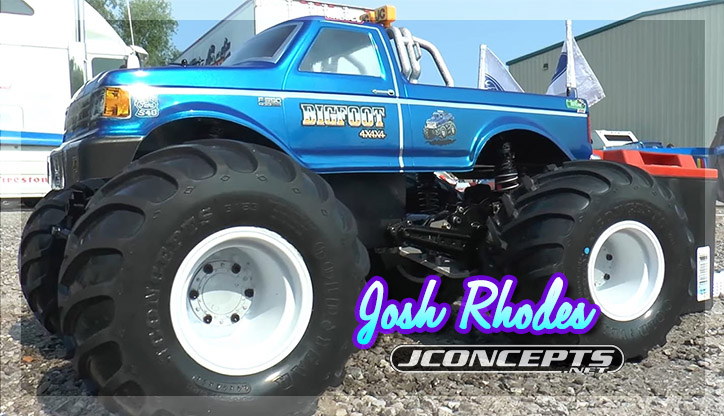 Check out Josh Rhodes' ride from the Bigfoot Open House event last week?! Here's what Josh had to say about his trip to Bigfoot, "Retro Racing win at the Bigfoot 4×4 Open House! My Bigfoot IV truck sported a famous 1988 paint job designed to replicate Rich Hoosier's Bigfoot as it ran in the Minneapolis Metrodome."
Products Used:
1989 Ford Body
White Tribute Wheels
Blue Compound Golden Year Tires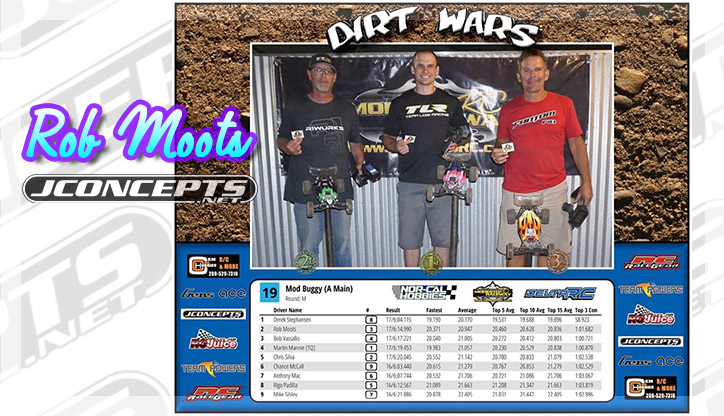 Also attending the Dirt Wars race in Modesto, CA, veteran team driver, Rob Moots updated us with some good news as he posted that he managed to grab 4th in Expert 17.5 2wd and 2nd in Modified 2wd buggy. The above photos is Rob placing 2nd in 2wd Modified alongside class winner, Derek Stephansen. Nice job crew!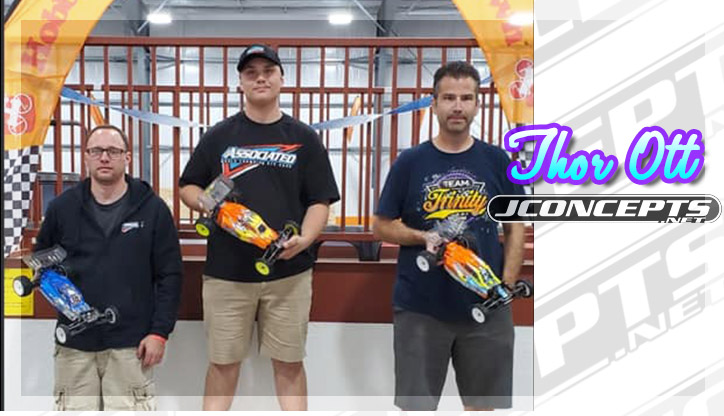 Thanks to Thor for all of his hard work on and off the track. Last week, Thor had a doubleheader racing Saturday at the Serpent Summer Series at Thunder Road Raceway where he placed 3rd and unfortunately crashed on the last lap. Thor also attended the MMR Summer Series on Friday and placed 1st with the JConcepts Swaggers and Twin Pin rear carpet tires!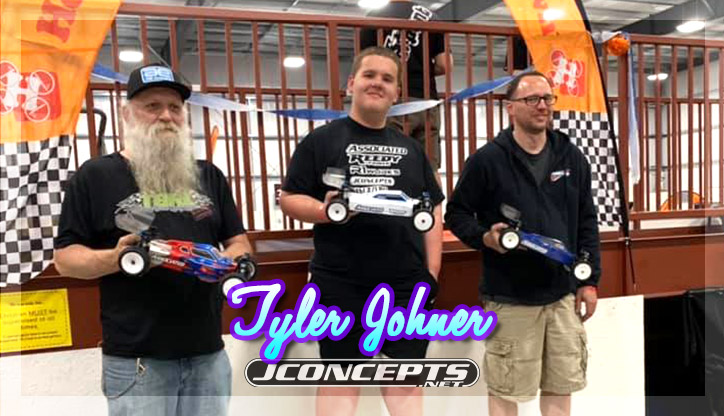 What a great weekend for team driver, Tyler Johner, as he reports on his weekend of racing with, "This weekend I attended the Serpent Summer Series Race at Thunder Road Raceway. I raced 2wd stock buggy and 13.5 4wd stock buggy. In 13.5 4wd, I qualified third and was able to take the win! This was my very first race with my new Team Associated B74. In 2wd stock buggy, I was able to qualify 5th and also placed fifth in the end. I used the Swaggers and Twin Pins on both cars. Thanks for the support!" Thanks, Tyler and thanks for the update!