Race Team Update – January wk2, 2019
We're ready. Starting off the 2019 racing season with a race win is a huge bonus and the perfect way to set the tone for the rest of the year. Each one of the JConcepts team drivers loves racing and it's that love that binds us together creating the best team in RC racing. Energized and motivated to always improve and progress, we never settle for anything less. Hats off to this #WinningWednesday crew for taking a 'W' last week and for their endless effort and commitment to RC racing.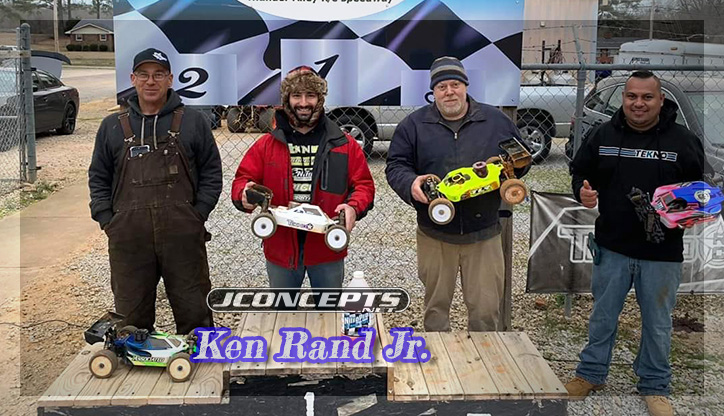 It was a great outing for North Carolina's own Ken Rand Jr. as he attended the 12th Annual Crazy Christmas Giveaway race hosted by Thunder Alley Raceway in Wilson, NC. Ken chose green compound Reflex tires to set the bar high as he walked away with wins in both the Nitro and Ebuggy classes that weekend. Beastmode activated.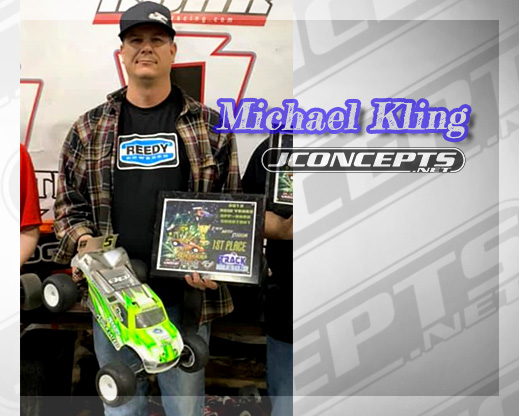 Last week was a great weekend of racing for Michael Kling as he attended the New Years Challenge at "The Track" in Gaithersburg, MD. Using green Dirt Webs on his stadium truck and Octagons on his SCT, Michael took the win in 2wd Mod Truck and finished 2nd in 4wd SCT and really showed his competitive fire. Thanks for sending in the report Michael and keep it up!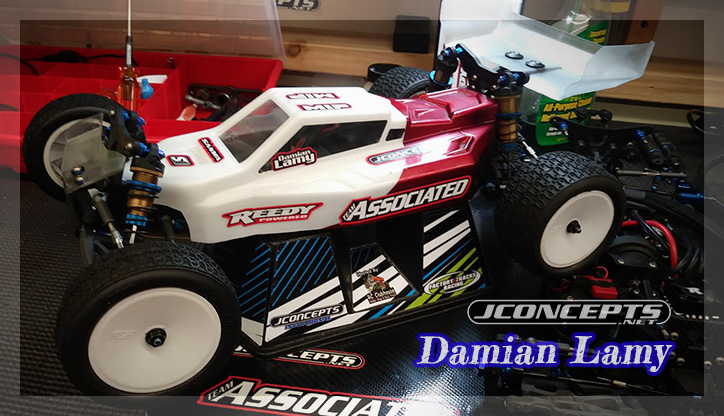 Spectacular weekend last week for Damian Lamy as he took double TQ's and wins in both the 2wd and 4wd Modified classes last week at his home track located in Quebec, Canada. On a side note, congrats to his track for setting a new club entry record at 100 entries! For Damian, the tried and true, Dirt Web tires stuck his car to the track and provided the grip he needed to stay ahead of his competition.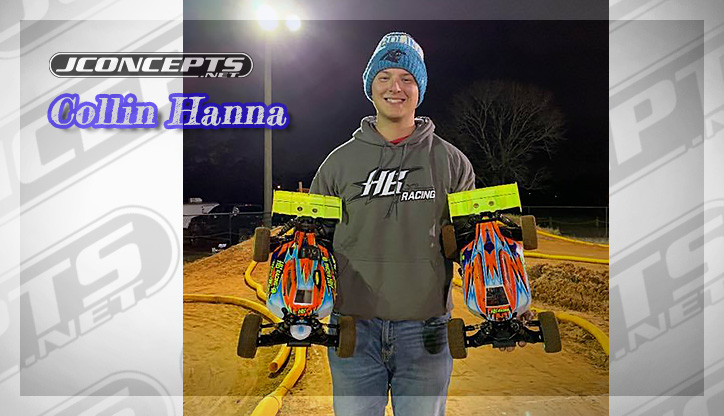 It was a magnificent double win for Collin Hanna of the team HB Racing team and JConcepts last week in Savannah, Georgia. It's great to see such a talented fast driver come back from some time off and still be super talented and fast. The speed must run in the family as Collin's younger brother, Griffin, is also a beast on the track.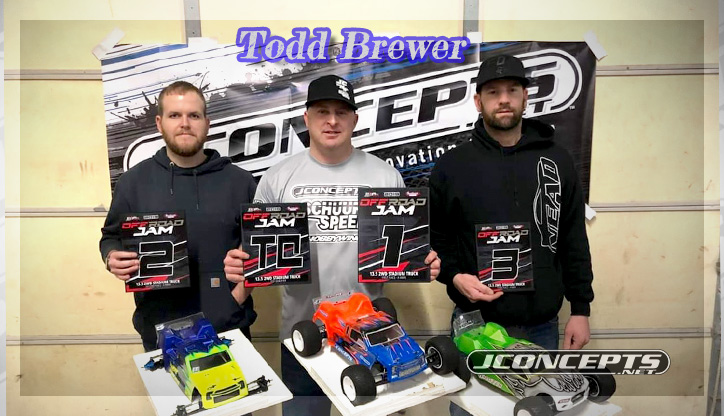 Here's what team driver, Todd Brewer had to say about his weekend, "TQ and win in 13.5 Stadium Truck at the Off-Road Jam hosted by Fastlane Raceway in Blue Springs, Missouri. I also finished 5th 13.5 SCT, and 8th 17.5 Stock Buggy B Main." Not a bad weekend at all!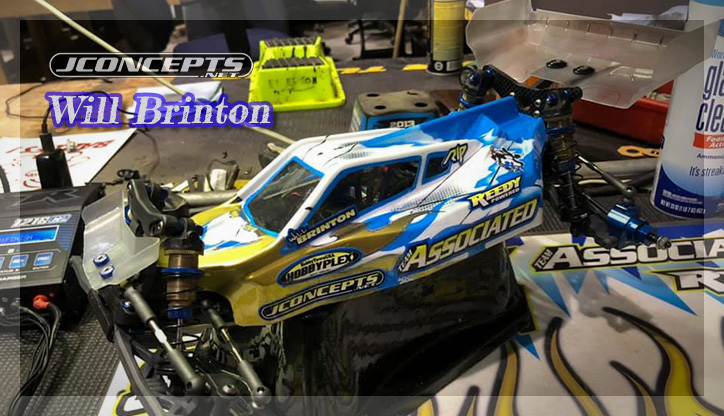 Sometimes, you just gotta make your reports short and sweet, kind of like this, "Raced at the Hobby Plex on carpet. Won by a lap." That's what Will Brinton said about his racing weekend. However, check out that awesome paint on the P2 body!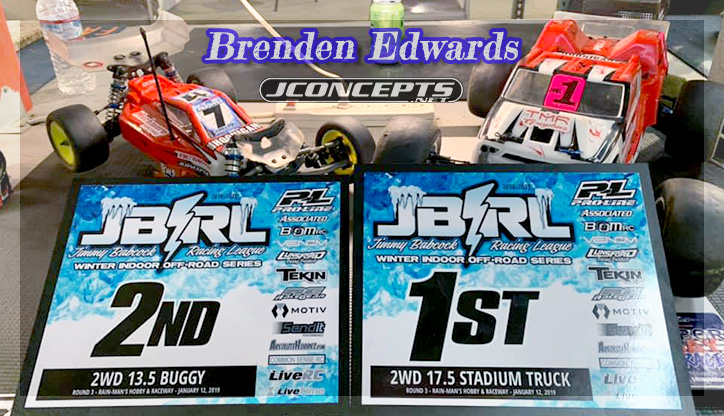 Congrats to Brenden Edwards for his awesome performance at round 3 of the JBRL last week where Brenden won in the 17.5 Stadium Truck class and finished 2nd in 13.5 2wd Buggy. With over 190 entries and top results like these, Brenden is focused on the overall and hopefully can make it happen with a few races left. Good luck Brenden!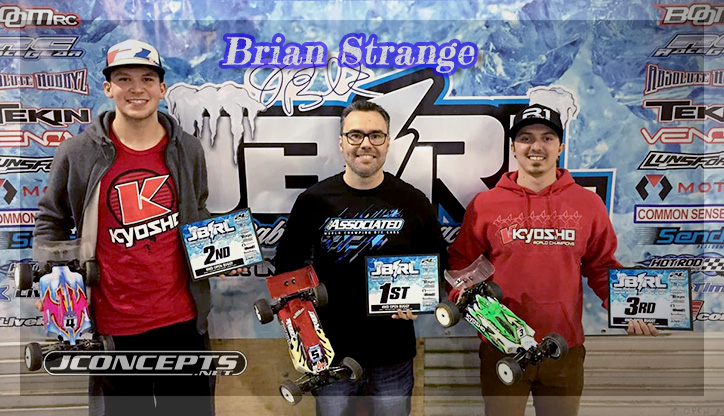 No stranger to the podium, JConcepts' Brian Strange took it to the youngsters last weekend at round 3 of the JBRL hosted by Rainman Hobbies in Bakersfield, CA. Finishing 1st in Modified 4wd, Strange utilized gold compound Octagons with F2 body to provide him the grip to rip. Nice job Brian and see you at Reedy!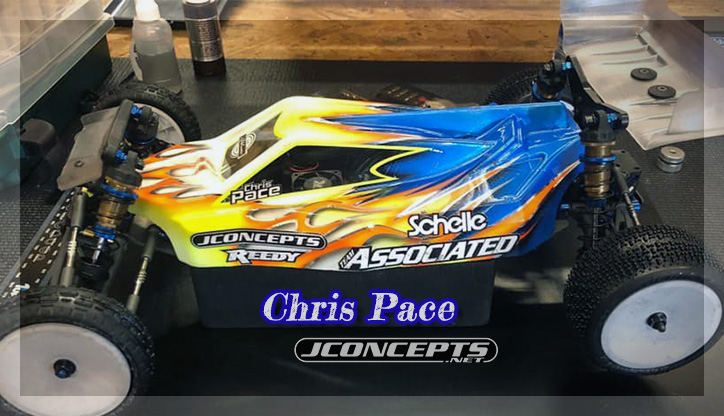 Thanks to Chris Pace for sending in his racing update as he raced on carpet last week using the new Twin Pin rear tires and instantly found success. Paired with the easy steering Swaggers, Chris set the hot lap and won by over 5 seconds! For aero performance, P2 body with low front mount wing and High Clearance rear wing providing him grip and extra tire clearance.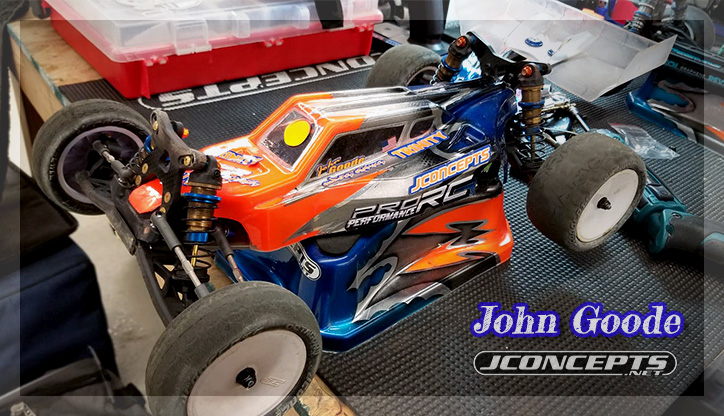 What a race weekend for John Goode as he raced at Tap RC last Sunday and took home a well-deserved win, a win he had to fight for. Unfortunately, John lost the TQ in the final qualifier, but kept mentally strong in the main and drove like a champion and took the win using black compound Octagons. #NeverGiveUp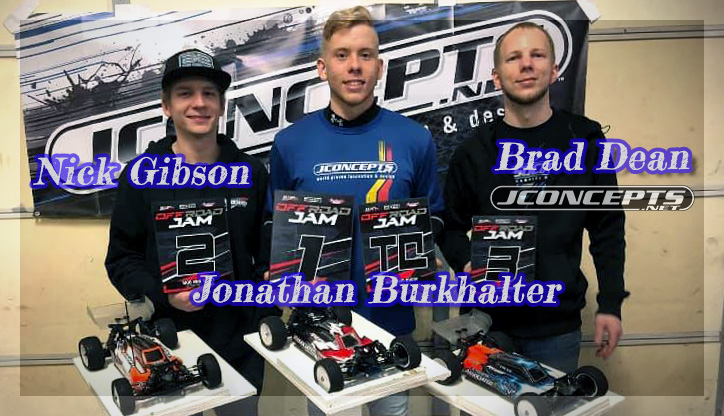 What a way to kick off the new season with some of the best drivers from the Midwest gearing up for the INS9 race in St. Louis next month. The speedy, Jonathan Burkhalter set the pace with a double TQ and win effort in both the 2wd and 4wd modified classes. Nick Gibson finished 2nd in both classes with Brad Dean taking 3rd place in 4wd Modified. Expect these 3 to really hold it down at INS9!