Race Team Update – August Wk 2!
Highlighting our team drivers is an easy task because of how involved and dedicated to racing they are. Sometimes you can take home the 'W' and sometimes you can't, but the process and the progress are what really matters. Of course, having fun has to be a bigtime priority as well because if you're not having fun, why do it at all? Thanks for all the hard work team! Great job on this #TeamThursday!!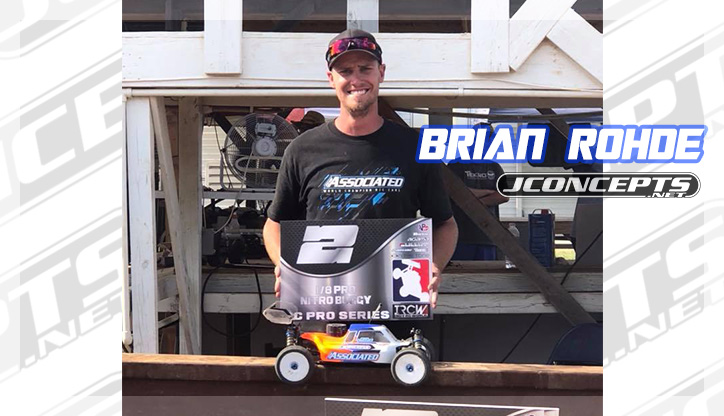 Rocking round 4 of the RC Pro Series at Shaw's RC in Ardmore, Oklahoma, team driver Brian Rohde raced his Team Associated RC8B3.1 and had a fantastic finish to grab 2nd in the Pro Nitro Buggy class. Brian's tire of choice was blue compound Stalkers and Kosmos that gave him the grip he needed to land on the podium.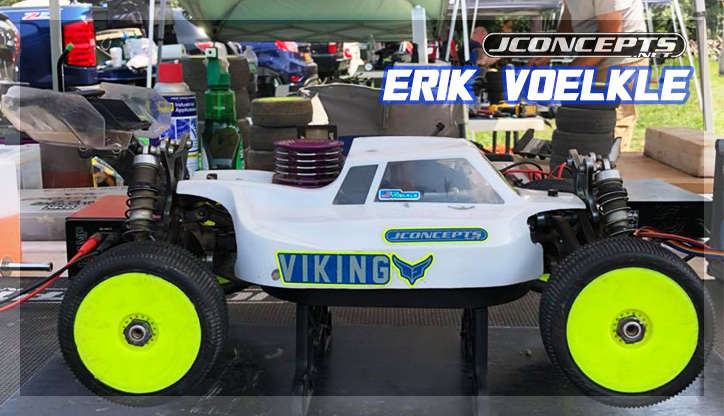 "The Viking", Erik Voelkle was brave enough to make it a doubleheader weekend as he attended BCRC club race in Ransomville, NY on Saturday and then head over to Makintraxx RC to do some more racing on Sunday. Erik made the main in both Ebuggy at Etruggy on Saturday AND then made both mains on Sunday running Ebuggy and nitro buggy. On top of that, Erik got the win on green and blue Reflex tires in the nitro class! Well done!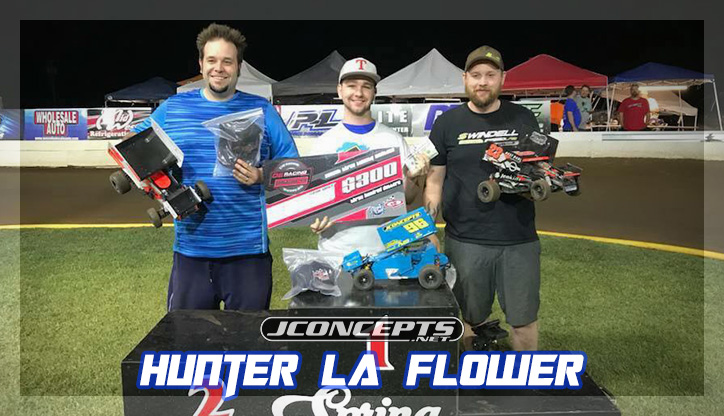 It's not often you get money for winning races, but last week Hunter La Flower was awarded some cash after he was able to finish 1st in the DE Racing Outlaw 40 and 2nd at The Classic in Spring Creek. $450….. a pretty darn good weekend right there!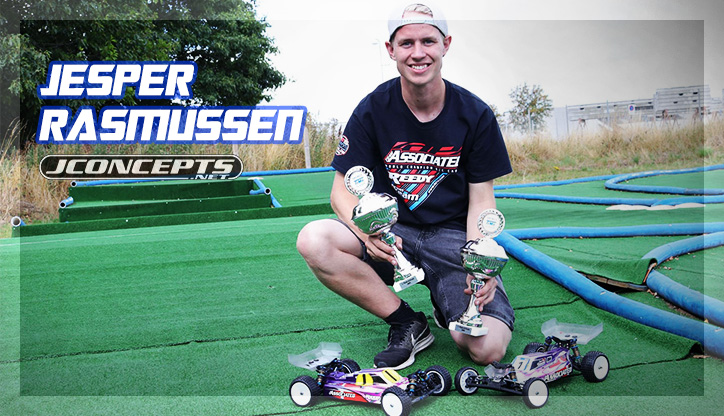 Another perfect weekend for Danish star, Jesper Rasmussen finishing out a TQ run with 1st place finishes in 2wd and 4wd at the Danish Championships in Tinglev, Denmark. It started out with high grip, but the rain came and things got a little slippery. But when you have the talent, you can drive just about anything on any surface. Jesper used the Aero wing package on both cars with the 2wd sporting the S2 and the 4wd rockin' the F2 bodies. Finnisher turnbuckles, roller bag, and wing buttons were also used for additional flair.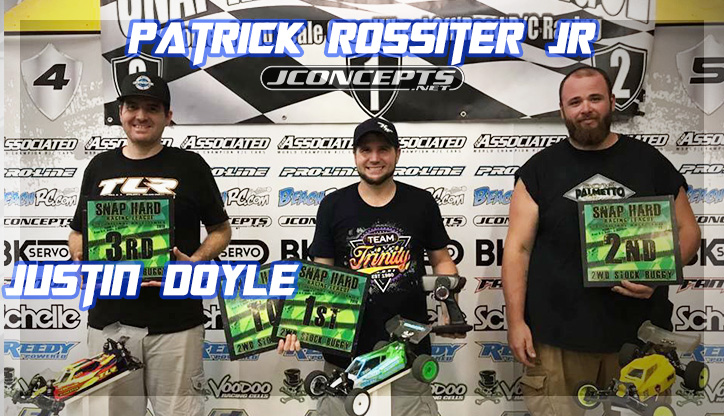 Beach R/C and Hobbies is definitely making a name for itself and slowly becoming a racer favorite. During the Snap Hard Racing league hosted by Beach R/C, team drivers Patrick Rossiter Jr. and Justin Doyle made an appearance where Patrick was able to take the TQ and win in 17.5 2wd Pro stock class and Justin Doyle finished 3rd on the podium. Both drivers utilized the gold Dirt Webs to get the awesome results.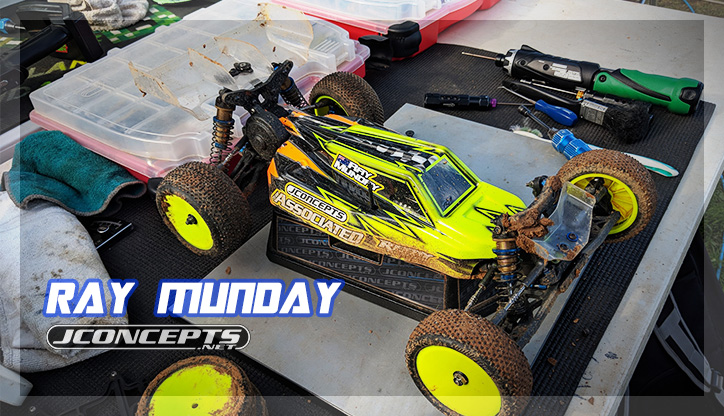 Australian sensation, Ray Munday was at it again last weekend racing some "real" offroad. This time, Ray attended the brand new Shepparton 1/10th track located about 2 hours north of Melbourne, Australia. The tires that worked for Ray was the Flip Outs and Double Dees for the wet track. As the track dried out, 3D's were the ticket. Now that's one heck of a mess to clean up for every run!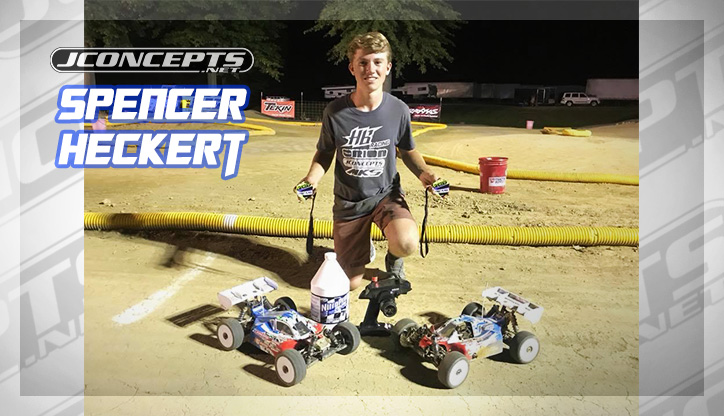 One of the few that rocks the legendary white wing, "Rocket Man" Spencer Heckert had another TQ and win weekend in both nitro and Ebuggy at round 4 of the OEOSS series. Having moved to HB racing earlier in the year, "Fluffy" is looking pretty dialed these days. White wing and white wheels?? Not too shabby looking!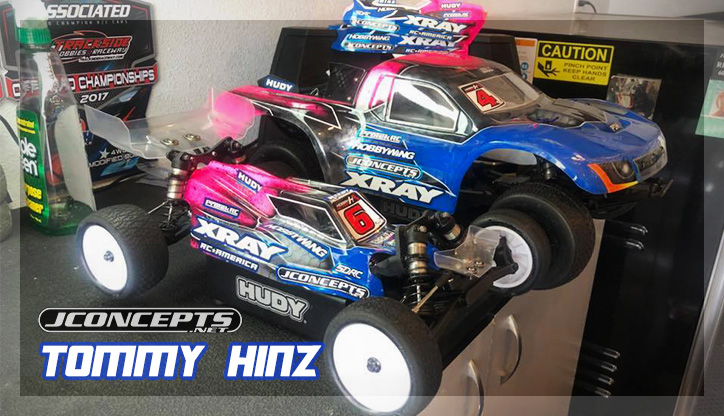 With Nationals just around the corner, Tommy Hinz gets in some extra track time with some practice on Friday and then a club race on Saturday. The Nationals prep is going strong as Tommy was able to grab the TQ and win in the ultra-competitive 2wd Modified class at Hobby Action! Is it Tommy time?!?!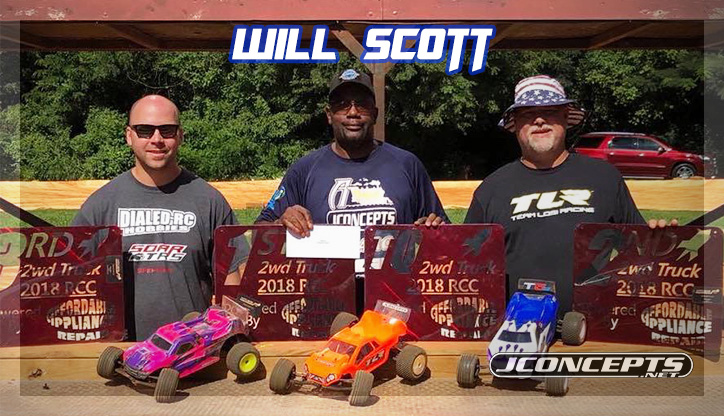 Great to hear from "Chill" Will Scott as he was able to attend The Rocket City Challenge in Huntsville, Alabama over the weekend and this is what he had to say, "I ran Mod 2wd and Mod Stadium Truck and had a bad first qualifier in both classes. 2nd qualifier I TQ'ed ST. I still had a rough qualifier in Buggy and ended up BQ. I won the B and bumped into the A. After a few laps I was in first but wasn't able to hold it and finished in 4th place." However, Will got the TQ and win in Stadium truck!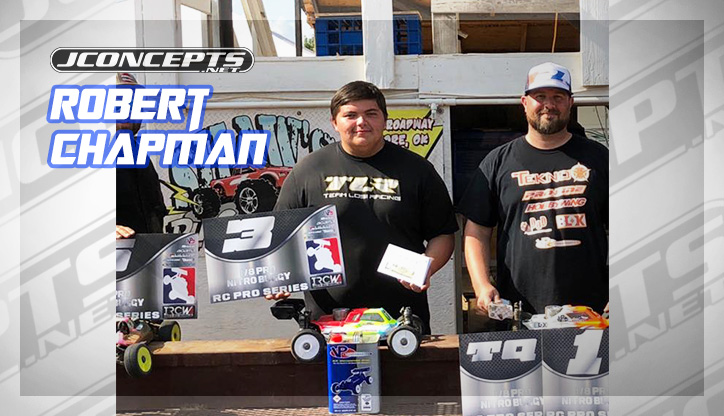 45 minutes of nitro buggy racing can be seriously tough. Keeping the mental game in check isn't as easy as one may think, but Robert Chapman had a stellar weekend at the RC Pro Series in Ardmore, Oklahoma where he finished 3rd behind JConcepts teammate, Brian Rohde. Robert used the blue Chaser tires that gave him the perfect balance and traction.