Race Team Update – August Week 1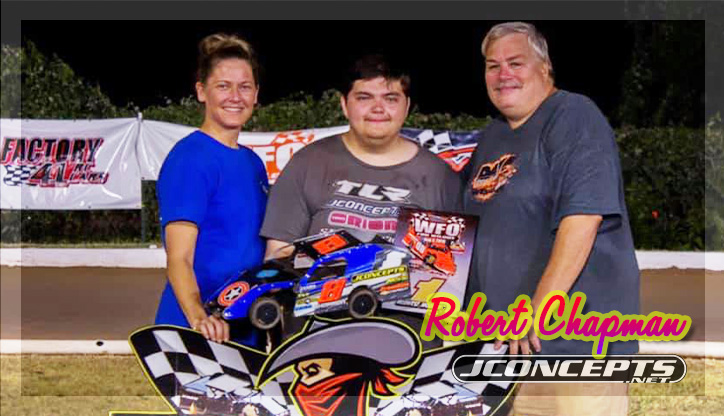 Taking a big win last week at the inaugural WFO for Wilcox Race at Wild Bill's, was our very own Robert Chapman. With the blue Dirt Web fronts and blue Ellipse rears locked and loaded on his Midwest Modified, Robert battled back and reclaimed the lead and with 45 seconds remaining on the clock. 7 laps later, Robert crossed the line in 1st and took home the win! With that never give up attitude, Robert is always a force at the races. Great job RC!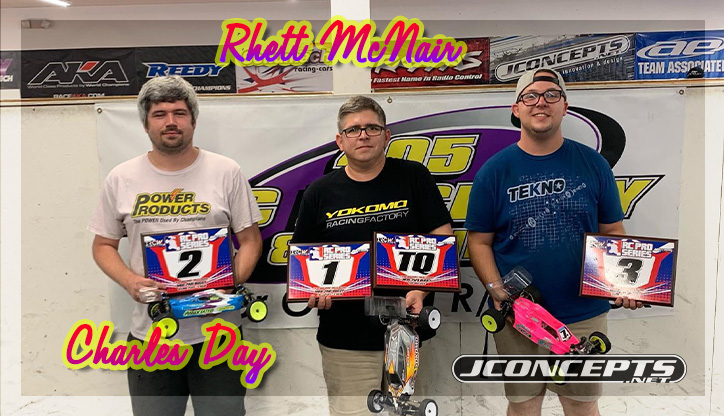 Congrats to Rhett McNair, Charles Day, and Andrew Clark for representing JConcepts at round 1 of the RC Pro Series in Oklahoma City. The high-speed carpet action was truly intense, but taking the TQ and win was Rhett McNair in 2wd Modified and Charles Day took home the TQ and win in 13.5 4wd! Both drivers utilized the Nessi rear tires and Swagger fronts to perfection giving them the grip required to win.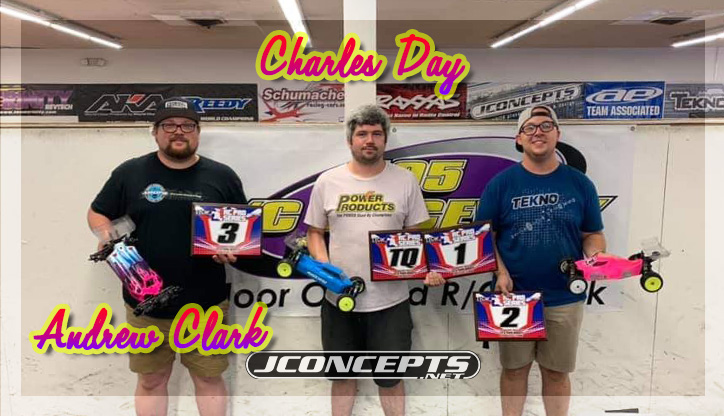 Charles Day finished 2nd to Rhett in 2wd, but it was his time to shine in 4wd as he won the 13.5 class starting from the pole position. Andrew Clark put in a great effort as well and found the 3rd spot on the 13.5 4wd class. Congrats and what a great weekend of racing for these 3!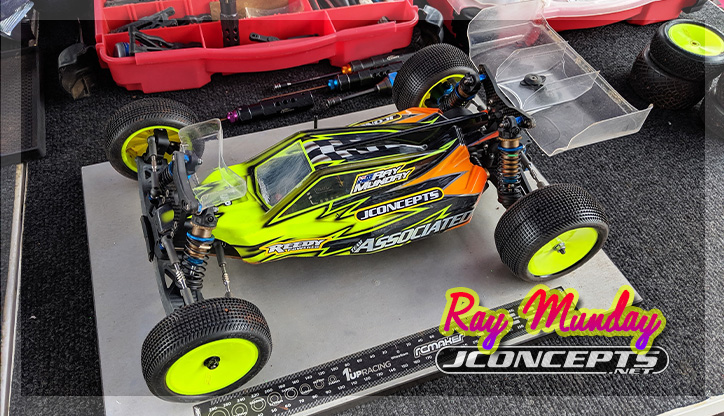 The dynamite trio of JConcepts' Ray Munday, rising star Jordan Isergin, and the grandmaster Ben Howard, were back at it again but this time at round 3 of the Victorian Drivers Series hosted by Wodonga track in Wodonga, Australia. Ray from Ask Ray Munday, is really clutch with his tire choices and this time made the call to go with green Sprinters in qualifying and moved to green Ellipse tires for the finals. The end result couldn't have been any better as Ray scooped up the TQ and win against some of Australia's best.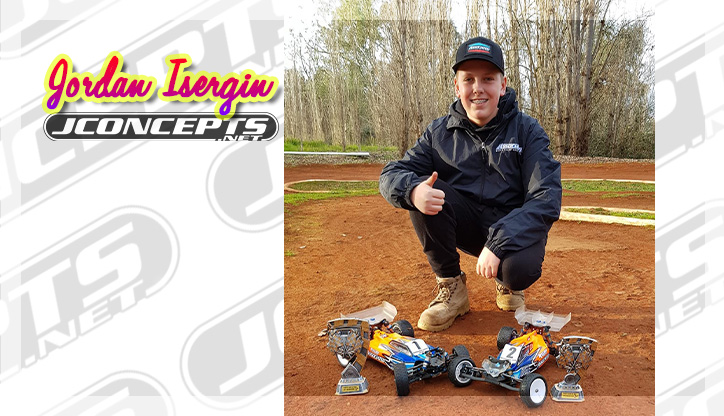 When you run with the best, your skill just naturally rises, but you have to work hard and put in the effort and that's what Jordan has been doing and it shows! Tremendously! With an awesome performance at the Victorian's Drivers Series, Jordan was able to take home 2nd in 2wd Modified behind Ray but finished 1st in 4wd Modified! Keep collecting the hardware Jordan, keep it up!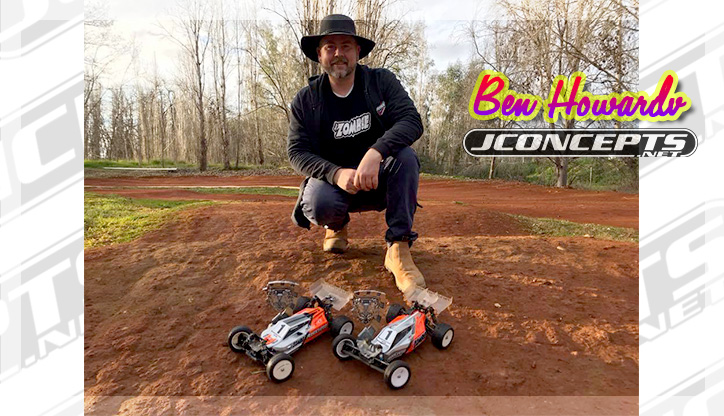 Untouchable in 17.5 and 13.5 4wd at round 3 of the Victorian Drivers' Series, Ben Howard takes it down in both classes over the weekend showing some amazing speed and versatility. This is what Ben had to say about his weekend, "Traveling to Wodonga (halfway between Melbourne & Sydney) for the Third State Round of the Victorian Drivers Series in Australia 
. Earning the TQ/Win in both 2wd & 4wd Stock Buggy classes. The event was cold, conditions bumpy & challenging I broke the track record in both classes with black/green front Dirt Webs, rear Ellipses. Also, I used the P2 (2wd) & S2 (4wd) bodies with Aero S-type Front & Rear wings."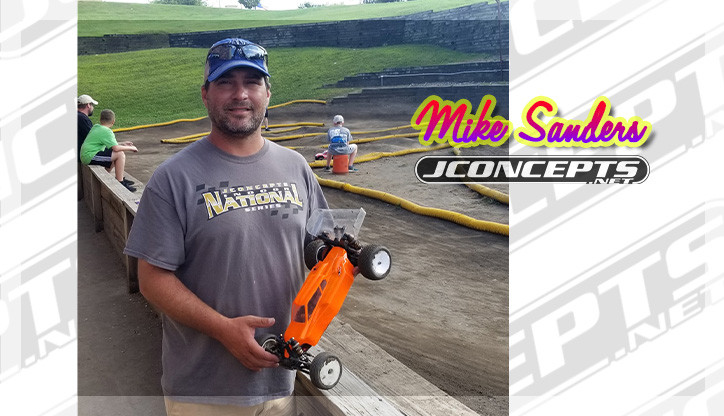 It was another TQ and win effort for Mike Sanders as he crushed it last week at his local outdoor track in Expert 2wd Buggy. Sure that's good news and all, but what Mike is really stoked about is the growth that his new local track is experiencing with normal entries now bumping up to 50+!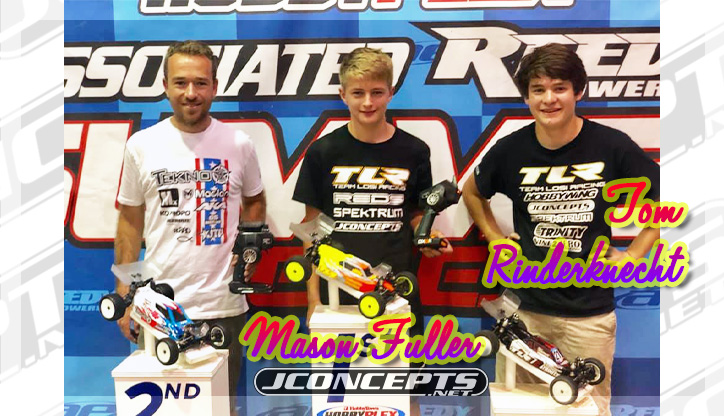 He flies under the radar and is quiet in demeanor, but a true beast on the track. JConcepts' Mason Fuller is one of the fastest young drivers on the planet and at only age 15, has beaten many pros so early in his career and it's all done with talent and hard work. Tom Rinderknecht? He's cut from the same cloth and possesses freakish speed. At round 4 of the Team Associated Summer Series hosted by the world-famous Hobbyplex in Omaha, Nebraska, Mason and Tom put on a great show with Mason winning and Tom finishing 3rd in 2wd. Mason went on to complete the perfect weekend with a win in 4wd Modified making it double wins for Mason at round 4! Gold Ellipse rears and gold Dirt Web fronts??? Boom!!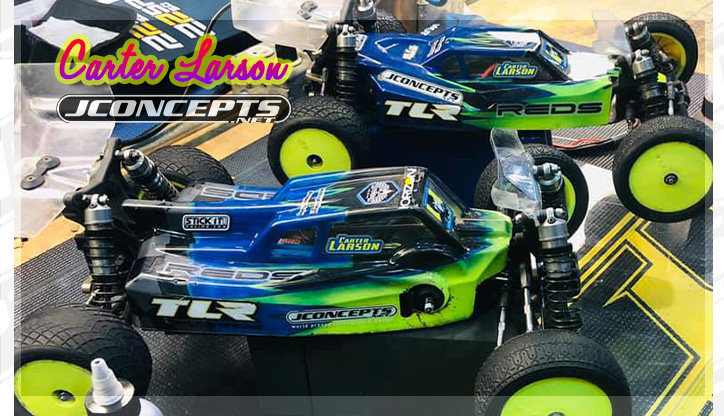 Also joining in on the Team Associated Summer Series at Hobbyplex, Carter put in a fabulous showing taking home the TQ and win in 17.5 2wd buggy and placed himself 5th overall in 13.5 4wd as well. Great job and good luck in the series Carter!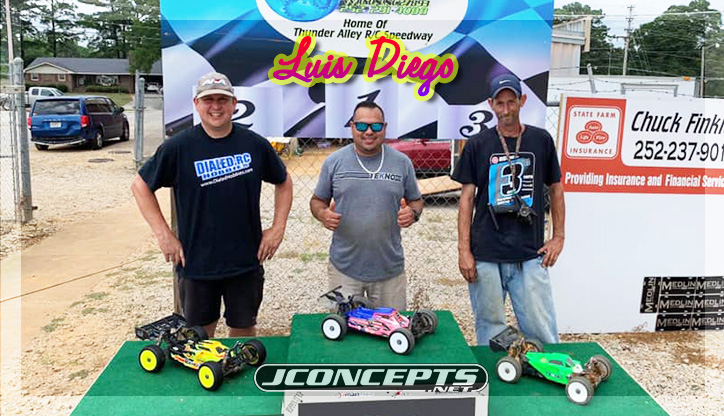 Mega action for JConcepts team driver, Luis Diego, as he turns another weekend into a winning weekend! Taking the TQ and win in Ebuggy and 4wd SCT at Thunder Alley in Wilson, NC, Luis threw down the gauntlet rocking his competition with green Triple Dee's in Ebuggy and green 3DS tires in 4×4 SCT! We can't count how many weekends in a row Luis has been putting on a show and taking home wins…. just too many!
OH SNAP!!! Justin Doyle put the smackdown at the Snap Hard racing league's round 4 event coming home with two huge wins! 1st win was in the 17.5 Expert 2wd class and also Justin drove phenomenally against tough competition in 2wd Modified as he took the win in modified too! Obviously, the gold Dirt Webs and Ellipse tires were hooking up quite nicely for Justin.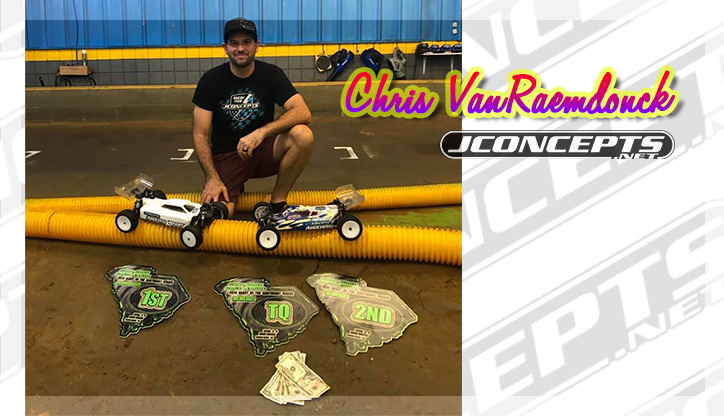 Also joining Justin at the Snap Hard Racing Leagues' round 8 race at Beach RC, Chris Vanraemdonch stepped up and had a huge weekend finishing 2nd in 2wd Mod buggy behind Justin Doyle and finished 1st in 4wd Modified! Results can't get much better than this and Chris was happy with the payout too! Great job Chris keep it up!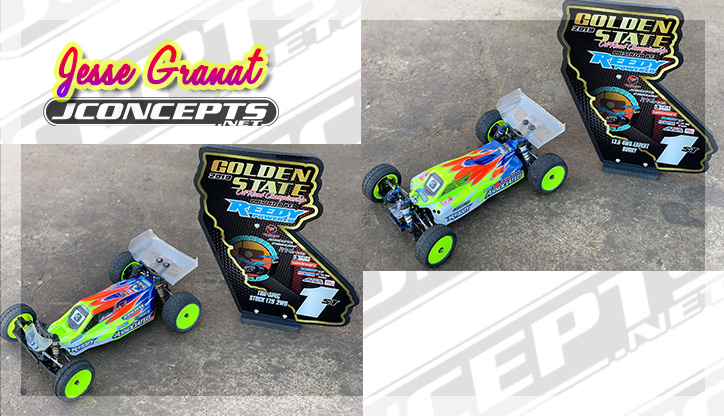 Having joined the team last week, Jesse Granat is already making waves. At the Gold State Championships hosted by Roadrunner's RC in Camarillo, CA Jesse mounted the Dirt Web fronts and Ellipse rears on both cars and with smart driving took home the TQ and win in both the TRU-SPEC 17.5 2wd class and in the Expert 13.5 4wd class! 1st weekend officially on the team and 2 wins! Now that's a crazy good start!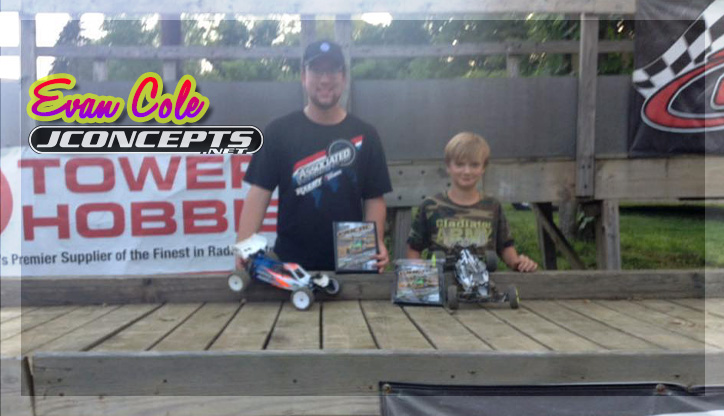 Great job by Evan Cole in the 2wd Modified class at WOCRC's Battle of Legends Race. Here's Evan's recap from the man himself, "I TQ'd and Won 2wd Mod at WOCRC's Battle of Legends Race. My B6.1 was feeling good on Black Dirt Webs and it felt great to be drifting around a big dirt track again. Unfortunately, 1/10th turnout was lighter than anticipated but was still a fun day!"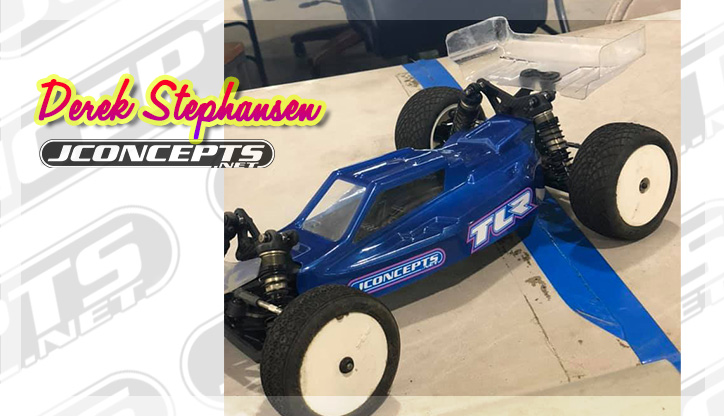 Gearing up for one of the biggest west coast races of the year, Derek Stephansen charged hard last week at LSR Speedway where Derek picked up the win in 17.5 Expert 2wd using gold Dirt Webs fronts and Ellipse rears. Also making the winning package complete was the F2 body for the TLR 5.0 and the Aero front lower wing and the High Clearance rear wing providing looks as well as competition winning downforce.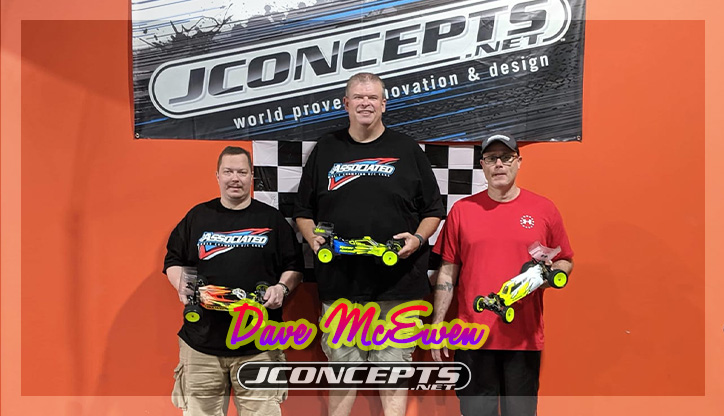 Thanks to Dave McEwen for sending in his race report letting us know he's doing awesome and having a great time. Last week he raced at Bull City Raceway and diced it out with JC teammate, Jason Saunders for the win! Dave came out on top and his tire of choice were the Swagger fronts and Twin Pin rears!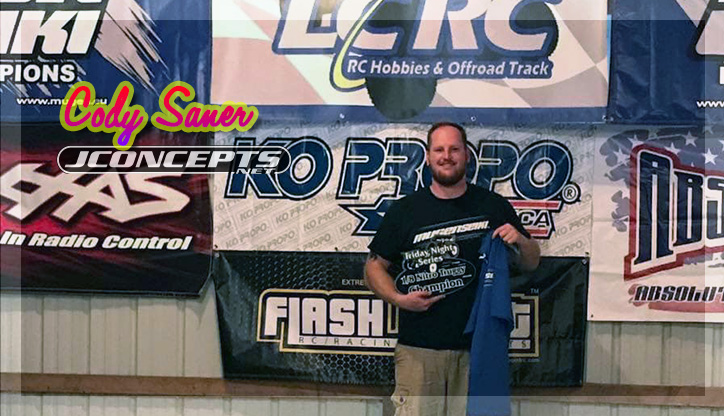 After every series race, there's usually a points banquet after for awards and trophy presentation. Completing a terrific LCRC points series, Cody Saner picked up the overall championship win in Etruggy, 2nd in Ebuggy, 2nd in SCT, 2nd in Late Model, and 3rd in 1/8th Late Model! What a year it's been for Cody!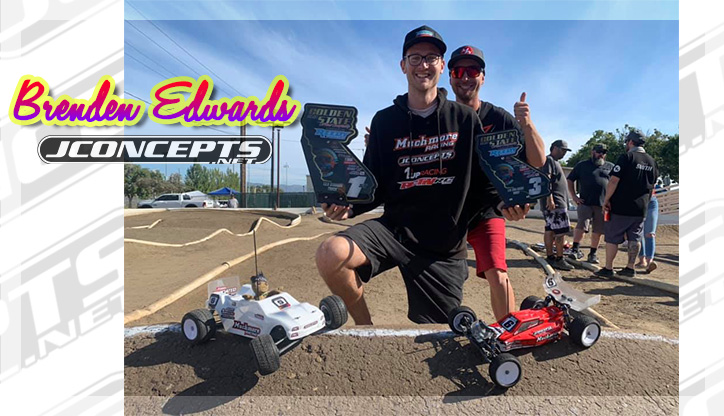 Groot does it again! Wow, what a race weekend for team driver Brenden Edwards as he pilots Groot to 1st place in 17.5 Stadium Truck at the Golden State Championships in Camarillo, CA. Brenden has been on a roll lately in that class and is looking forward to this week's JBRL race with hopes to take Groot to 1st place at that event as well. Brenden also finished 3rd overall in the super-competitive 17.5 2wd buggy class to complete a very successful weekend. Fantastic driving Brenden and good luck at the JBRL happening this week!