Product Spotlight: Scale | Trail Truck "Drawstring" Tote Bag
With many tracks closed now and local communities implementing "social distancing" drivers are looking into alternative ways to feed their RC need. A great segment of RC that fills this need is the Trail truck scene. A driver can take their scale rig and head out to their favorite trail in the woods or state park while maintaining a safe distance from other people. Since they will be running in mostly outdoor settings their vehicle will come into contact with the natural elements of their surroundings. Dirt, rocks, mud and even water are pretty much the norm on these RC adventures. So when the fun is done for the day they don't want any of these elements spilling into their full scale vehicles when they head home, and that is where the Scale | Trail Truck "Drawstring" Tote Bag comes into play.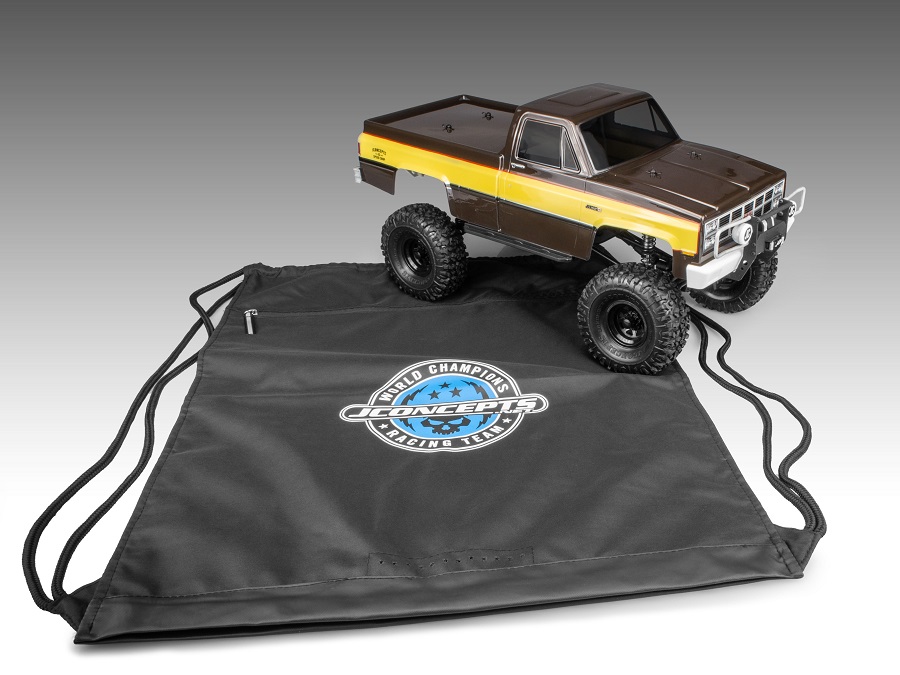 This bag is just over 26" (660.4mm) long and about 19 3/4" (501.65mm) wide and is manufactured in black, water-resistant fabric. A screened official JConcepts Racing Team logo rests right below an integrated storage pocket secured with a metal zipper system. A 2" piece of fabric is attached to it to help move the zipper and the gray material is also reflective too.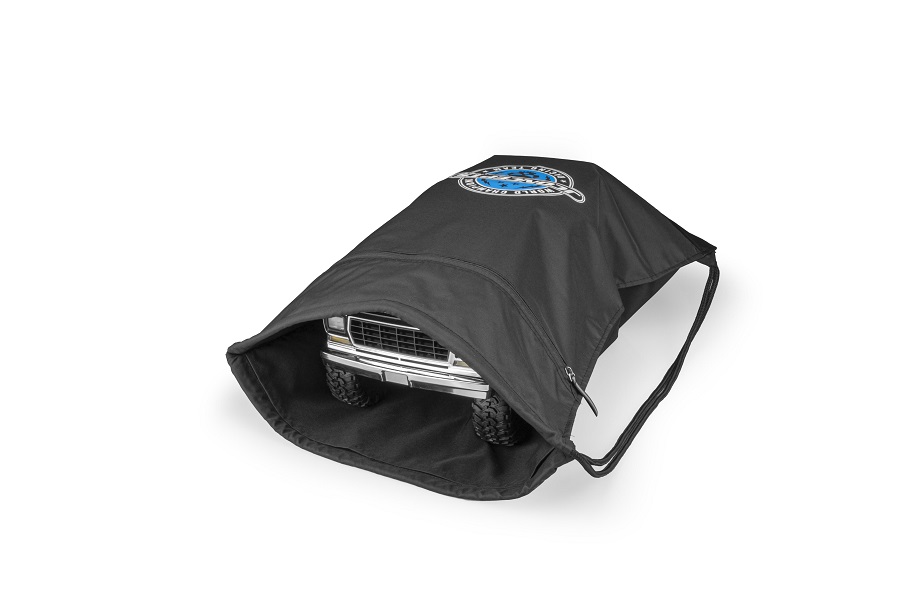 The integrated storage pocket runs down to the bottom of the bag. When you open the inside of the bag you will find two large "sleeves". With the logo side of the bag facing up, the top "sleeve" runs the entire length of the bag while the bottom one runs almost the entire length. Since the top "sleeve" is slightly longer this is intended to be used with your vehicle, but you may find it works better for your setup to use the other one instead.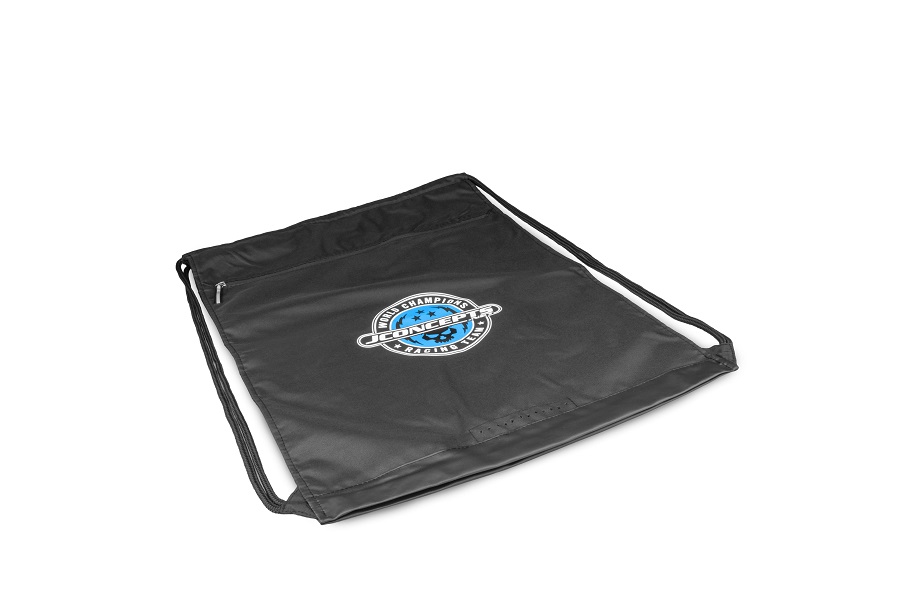 On the bottom rests a 2" thick, vinyl coating that helps to protect the bag from the elements and tearing if it were to come in contact with the ground. Sewn directly onto each side of the vinyl strip are beefy drawstrings. And centered right above the vinyl section is a small area with ventilation holes.
The drawstrings run the entire length of the bag and meet at the top where the opening of the bag is located. The water-resistant material is then sewn over the drawstrings to properly route them into place. Once you have your gear loaded inside pull the strings on each side to "cinch" the bag shut.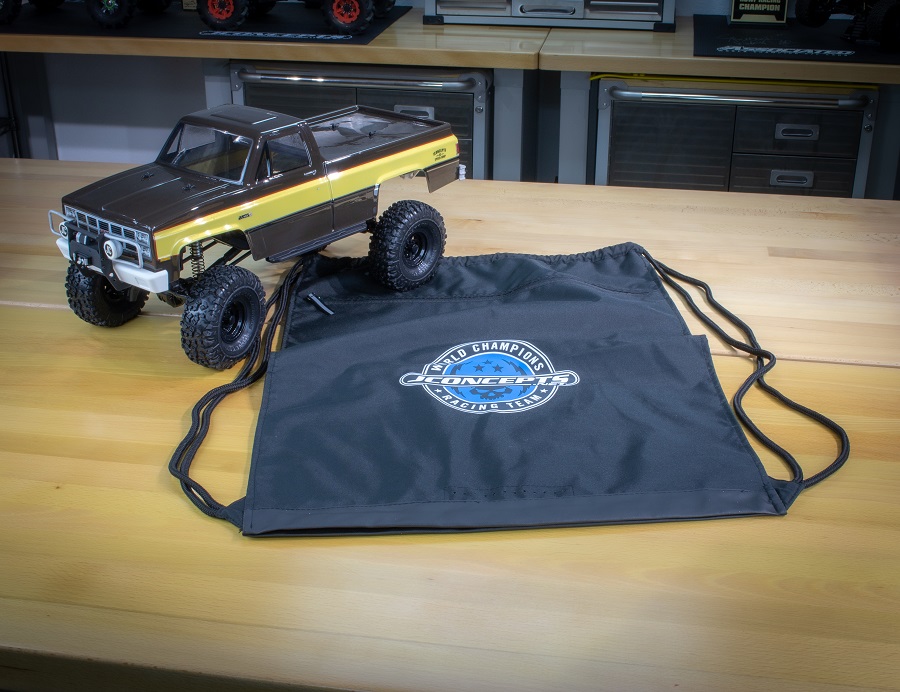 This bag was designed to transport scale vehicles like Trail Trucks, but it also works great with Rock Crawlers, 1/10 off-road vehicles like a 2wd/4wd Buggy and Stadium Truck. It is compatible with a Traxxas 2wd/4wd Stampede, 2wd/4wd Slash and the TRX-4. It will also work great for Street Stock cars and even Street Eliminator Drag cars.
2736 – Scale | Trail Truck "Drawstring" Tote Bag – MSRP $28.00