Product Spotlight: RM2 Flywheel Wrench
Spring means that outdoor nitro racing is starting to kick up in full gear in many places, and in this week's Product Spotlight we take a look at a recent JConcepts product that was designed to make maintenance on 4-shoe clutches a breeze.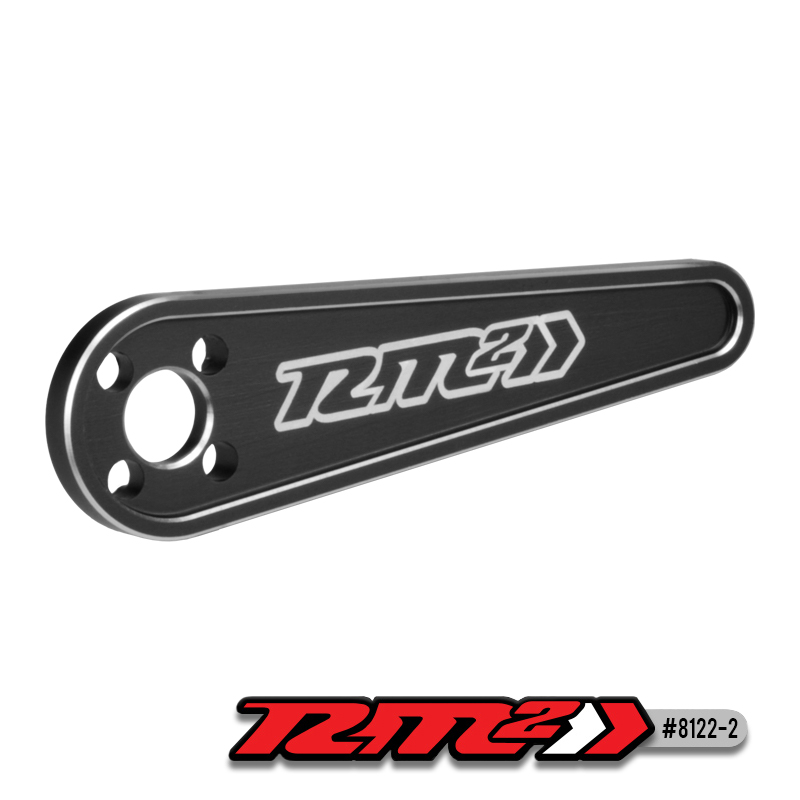 A 4-shoe clutch is popular with today's nitro engines so team driver Ryan Maifield and JConcepts engineers worked together to craft a tool to make maintenance easier in this area. The RM2 Flywheel Wrench is offered in black and is crafted from precision machined aluminum. Its design features chamfer highlight edging and will provide a clean and tight fit on many 4-show clutches out on the market today like including the following models:
Team Associated 4-shoe clutch
TLR 4-shoe clutch
ProTek RC 4-shoe clutch
XRAY 4-shoe clutch
Tekno 4-shoe clutch
The beefy handle design allows you to securely grip the wrench with one hand and this tool can be used in many different ways.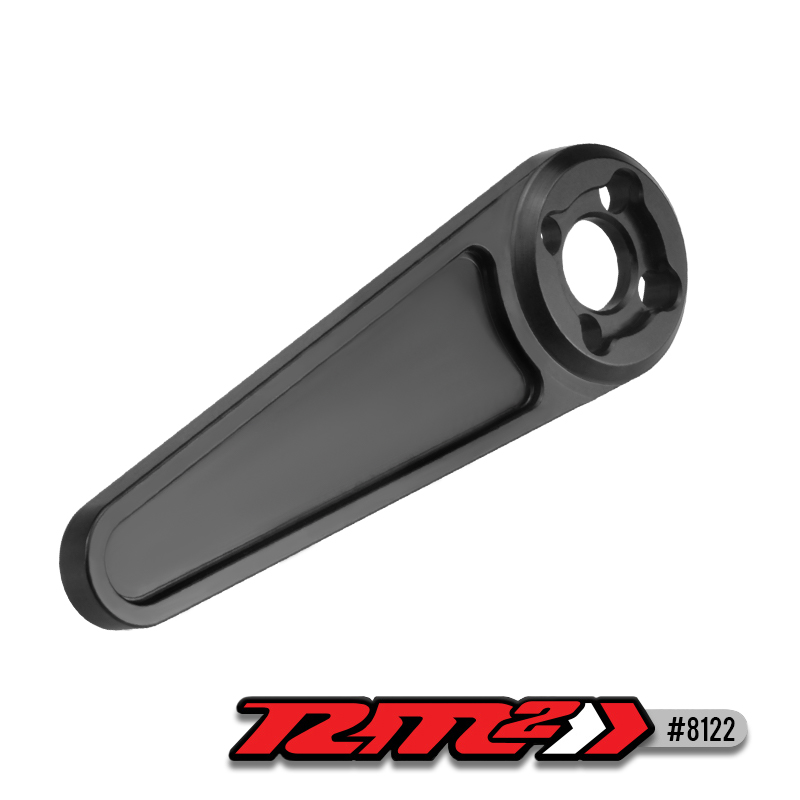 You can use it to hold your clutch in place while you attach the shoes to it. The 4 small holes enable you to install the 4 pin screws for the shoes through it while keeping the clutch locked in place. You can also use the RM2 Flywheel Wrench to install your engine's flywheel. When you tighten down the flywheel nut many times you need to use a pair of pliers to grab onto the flywheel to keep it from moving. The pliers might damage or scratch the flywheel since it is made from aluminum. But with the RM2 Flywheel Wrench you can keep the flywheel secure as you tighten down the nut.
In the video below, Ryan gives you a quick overview and demo of this new wrench in action.
#8122 – RM2 Flywheel Wrench – $20.00 MSRP