Product Spotlight: Cheetah 83mm Speed-Run Wheels
In this week's Product Spotlight we are going to take a closer look at a recent release, the JConcepts Cheetah 83mm Speed-Run Wheels.
These are offered in either black or white color options and are designed for ground pounding speed attempts. These newly designed wheels offer an adjustable 83mm outer diameter and include both 12 and 17mm hex adapters that are interchangeable. The Cheetah wheels also offer you a few different appearance options since you can switch from the standard spoke look or use the included dish covers. These wheels can also be used with many popular speed-run or 83mm bead mounting diameter tires currently out on the market.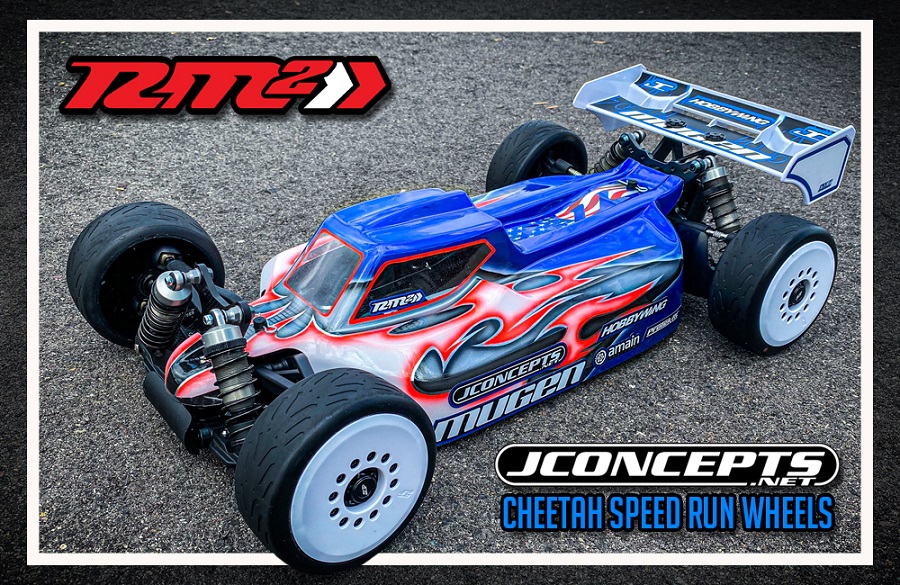 But very soon we will offer these as pre-mounts on our soon to be released Speed Fangs belted tires in the new Platinum compound. Team driver Ryan Maifield has been testing these and recently posted a video showing you a closer look at these upcoming products which you can view below:
#3113-19 Speed Fangs – platinum compound, Belted, pre-mounted on white #3395 wheels
#3113-39 Speed Fangs – platinum compound, Belted, pre-mounted on black #3395 wheels
#3395B – Cheetah 83mm speed-run wheel w/ 12 and 17mm hex adaptor, 4pc. (black) – $30.00 MSRP
#3395W – Cheetah 83mm speed-run wheel w/ 12 and 17mm hex adaptor, 4pc. (white) – $30.00 MSRP