Product Spotlight: Angled Body Clips, Precision Curved Scissors, Foam Body Washers
There is nothing better than a freshly painted shell for your RC car. It doesn't matter if you race, bash, crawl, or try to set speed records, a new, good looking body always brings a smile to your face. Since it is the largest component to any RC vehicle this usually means it is the first thing someone will notice too. So it is key to make sure you have your body prepped & secured correctly on your vehicle. JConcepts has recently released a few new items that will aid you in this process so let's take a quick look at them.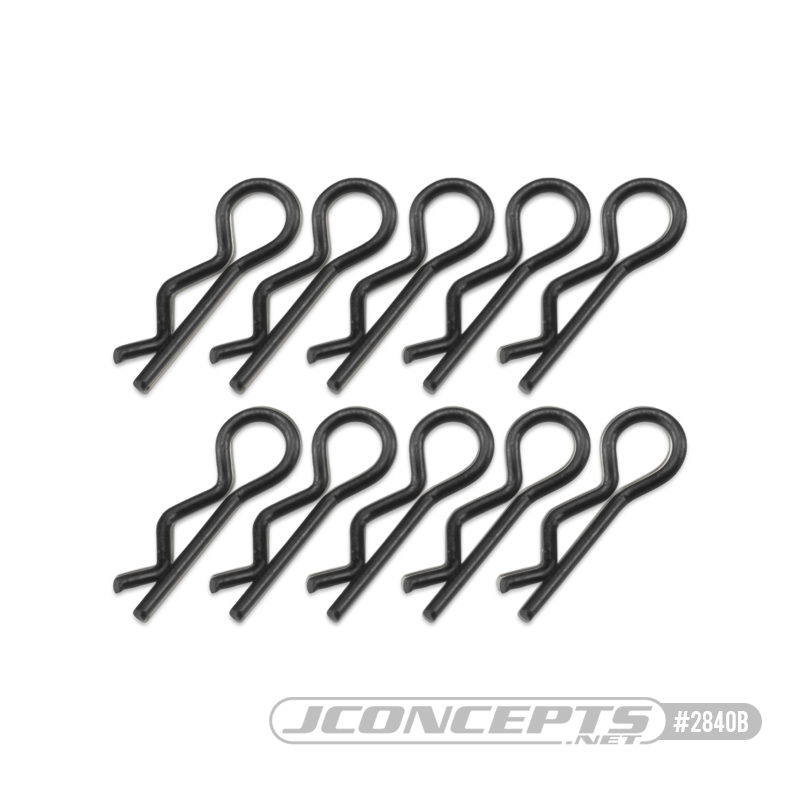 Available in either silver or black color options, these clips are sold in packs of 10 & feature a small bend on the "ring" side to aid you with their removal from the body.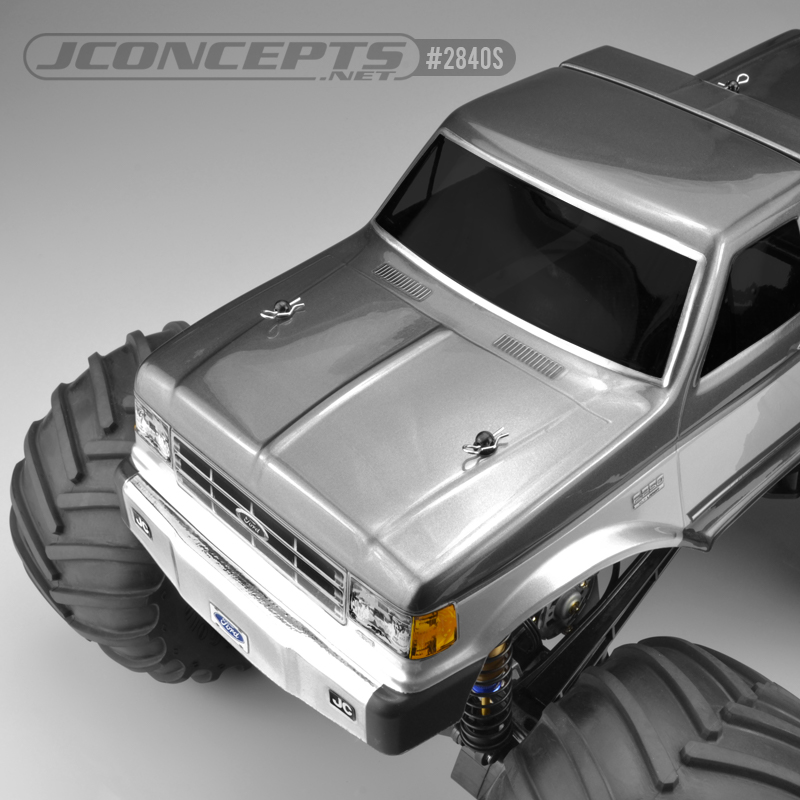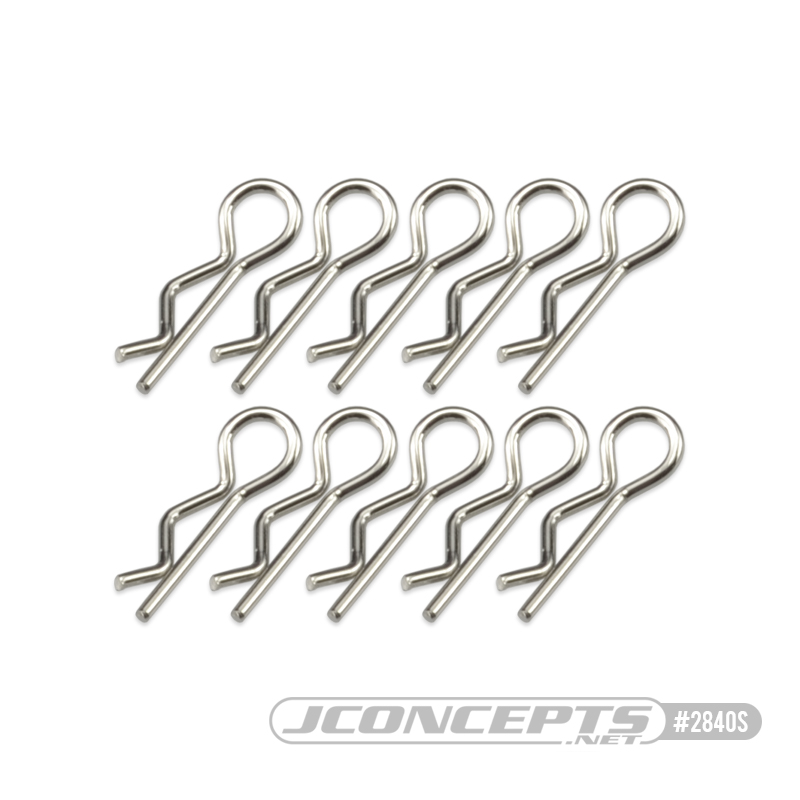 They fit a variety of popular vehicles out on the market today from such companies as Team Associated, TLR, Axial & Traxxas.
#2840B – Black – MSRP $8.00
#2840S – Silver – MSRP $8.00
These scissors are comprised of two stainless steel blades with a slight curve to them. Etched into one of the blades is an authenticate JConcepts logo & the blades are wrapped in black ergonomic handles. The curved blades will come in handy when trimming out lexan bodies especially in the wheel wells, but they can also be used to cut soft plastic, soft rubber, fabric & thin paper products. You can cut into harder materials but this will shorten the life of the blades.
#2373 – MSRP $9.00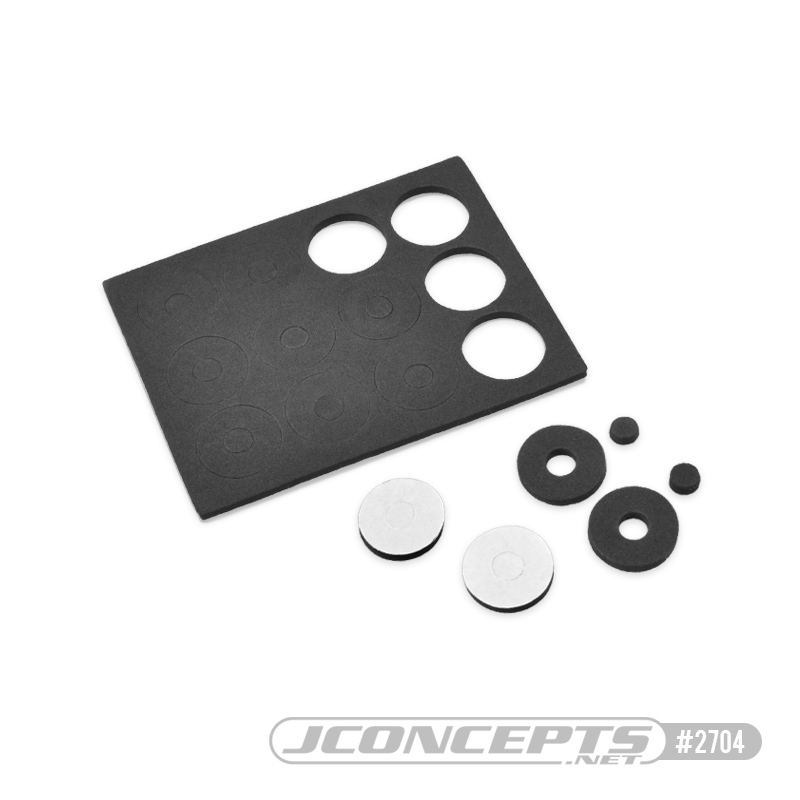 Once you ream out the holes for you new body, the area around the holes can start to rub your body post system underneath which will lead to the paint coming off prematurely. To help stop this you want to use the JConcepts Foam Adhesive Body Washers.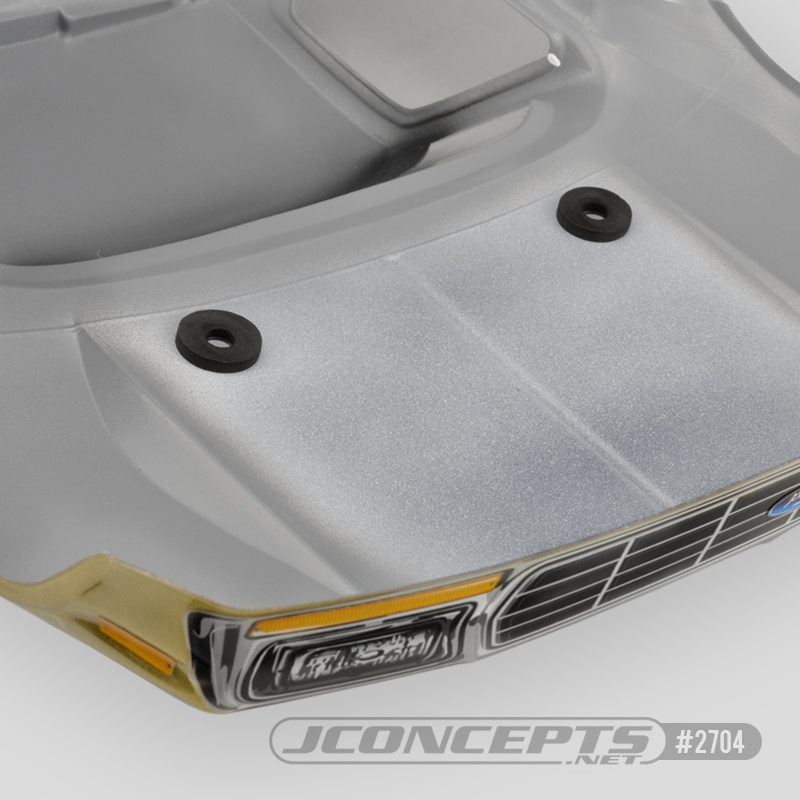 Each package includes 12 washers so you can basically equip three different 1/10 bodies with each set. On the backside is adhesive so you just need to peel off the white backing & then press the foam washer into place.
#2704 – MSRP $6.00