Ohio Electric Off-road Summer Series Round 1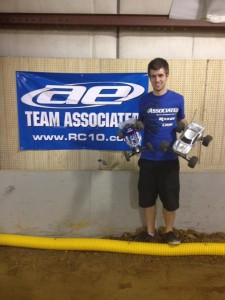 This past weekend was round one of the Ohio Electric Offroad Summer Series held at the new indoor facility, Go-Fast RC, near Cincinnati Ohio. The race had over 100 entries and kicks off the 6 race series that takes place all over Ohio for the duration of the Summer.
In 2wd stadium truck, JConcepts team driver Dan Griffin put on a clinic by qualifying and finishing the main on his own lap using gold compound Bar Codes front and rear.
In 2wd buggy it was a battle between JConcepts team drivers Dan Griffin and JP Richards all day as they would qualify first and second heading into the main. In the end, Dan made one less mistake and was able to back up his TQ with the win. In the main Dan chose the combination of blue compound rear and gold compound front tires to achieve victory.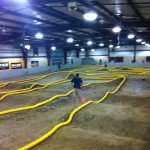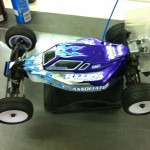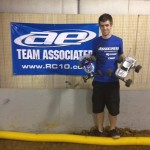 JConcepts Products Used:
3017-05 Bar Codes (fits 1/10th 2wd buggy front wheel) Gold
3033-01 Bar Codes V2 – (fits 1/10th buggy rear wheel) Blue
3021-05 Bar Codes (fits 2.2″ truck wheel) Gold
3206-1 Profiled – 1/10th buggy rear insert – Firm
3347 Mono – B4.1 | RB5 – 12mm hex front wheel
3348 Mono – B4.1 | B44.1 | RB5 – 12mm hex rear wheel
0212 Illuzion – B4.1 +8mm Finnisher Worlds body