Off Road Wars Two Day World Cup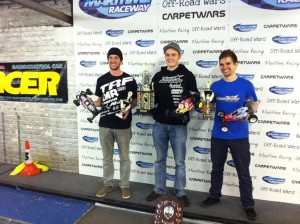 Event: Off-road Wars 2012
Dates: February 25-26, 2012
Venue: Maritime Raceway, UK
Last weekend was the 2nd edition of the Off-road Wars at Maritime Raceway located at the Historic Dockyard Chatham in Kent, England. The classes were 2WD and 4WD electric, 2WD ran on Saturday and 4WD on Sunday. Just one Round of practice for each driver and qualifying got underway. It was FTD qualifying so just the fastest time counts, drivers were required to use a control tire for this event. JConcepts driver Jörn Neumann was able to TQ in 2WD with his JConcepts Finnisher body and wing, Jörn also TQ'ed the 4WD class.

2WD Mains:
A few mistakes in the beginning of leg 1 by Jörn but he was able to get back to 2nd after 4 minutes. On the last lap a collision caused a 10 second loss and Jörn finished 8th. In leg 2 and 3 Jörn was able to win both races and took the overall victory, 2nd goes to Tom Cockerill and 3rd Lee Martin.
4WD Mains:
In leg 1, Jörn had a good start and built a 2 second gap over 2nd place, Lee Martin. Unfortunately a steering ball cup popped off and ended Jörn's chances in the first race. Jörn changed the steering ball cups on his buggy and had no more problems in leg 2 and 3 finishing in the top spot again in both. 2nd place goes to Darren Bloomfield and 3rd Lee Martin.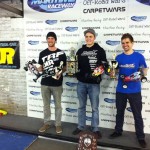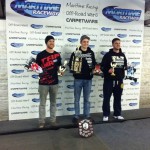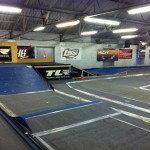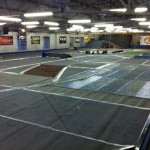 JConcepts Products Used:
JConcepts Finnisher Body DEX210
JConcepts 6.5 wing
JConcepts car stand
JConcepts pit mat