Northwest Short Course Nationals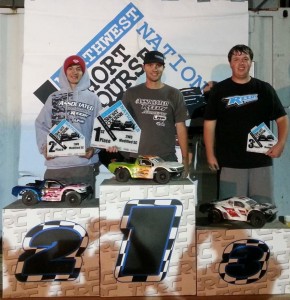 JConcepts wins all 3 modified classes at Northwest Short Course Nationals.
The 2013 Northwest Short Course Nationals were held for the fourth year in Pasco, WA. Many of the region's best short course drivers make their way to this event every year to do battle. This year's layout was fast and with plenty of technical features on the all clay racing surface.
Team driver Chris Bridgewater would insert his early dominance in both the Modified 2WD SC Truck class and the SC Buggy classes, taking TQ in both classes after just two rounds using the qual points system with JConcepts teammates Justin Wilde, John Walentia, and Mike Hudson joining the highly competitive Modified 2wd SC Truck A Main. Meanwhile Mike Hudson was showing his speed in the 4×4 SC class, nipping at the heels of the TQ but having to settle for the 2 spot on the grid.

In the mains it was more of the same from Chris in the SC Buggy Modified class, as he would quickly get out front using the new JConcepts short course buggy accessories and walk away with A1 and A2. Fellow JConcepts driver Jack Leighan would join Chris on the podium with his JC equipped SCB. In Mod 2WD SC Truck Justin would come from the 3rd qualifying position in A2 for the win and to push the race to A3. Again Justin would apply early pressure to Chris in A3 and a good battle ensued, a late race crash by Chris allowed Justin to get by and not look back taking the Overall championship in Mod 2WD SC truck. 4×4 SC may have had some of the best battle of the entire weekend in the mains so it was fitting that it would be the final race of the event with the win on the line. Mike Hudson had come out in A1 to grab the victory with John Walentia driving to an A2 win. In A3 it was more of the same, tight battles and back and forth racing between the top 3 trucks. Mike was able to hold his poise and run clean lines to find his way to the front and the victory.
The end result would be a sweep of the top step of the podium by Jconcepts. Tire combinations using the Bar Code tire in green compound was the choice of the drivers and performed well in many different conditions through the day, dry, wet, grooved and dusty. While the JConcept bodies allowed the trucks and buggies to navigate large jumps and varied wind conditions and keep their drivers moving forward.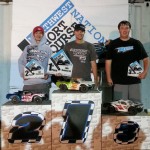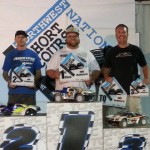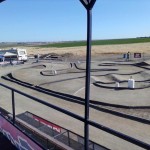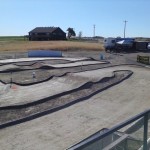 JConcepts Winning Products
Double Dee SCT Tire Green
Pressure Points SCT Tire Green
Bar Code SCT Tire Green
Hazard +3mm SC Wheel
Hazard SCB Wheel
Escape SCB Body
Silent Speed 84 tooth spur gear
JConcepts stick on weights
JConcepts Hi-Flow SCT Body
Titantium 12mm front axle for SC10
Serrated 8/32 wheel nuts
Satellite Tire bands
JConcepts Medium Tire glue