Northwest Championship Tour – Round 1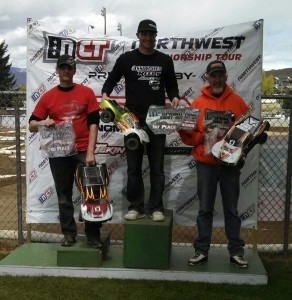 JConcepts takes multiple wins at Round 1 of Northwest Championship Tour.
The Northwest Championship Tour Starts off its series every year in Wenatchee, WA. The natural soil becomes loose and bumpy making traction a premium. JConcepts products hooked the dirt to propel many drivers to great finishes all weekend!
2WD Truck- A resurgent class for the weekend, having just an entry or two less than buggy the battles were on. Sunday mains were back and forth between three T4.2's running JConcepts Flip Outs or Double Dees as the tire of choice and produced some great battles. JConcepts driver Mike Hudson was able to work his way to the front in A1 and A2 to wrap up the victory with his JConcepts equipped T4.2

4WD Buggy- The weekend was dominated by JConcepts rubber and bodies on the B44.2's. JConcepts driver Justin Wilde would battle for the TQ position just missing out in the third qualifier and started #2 on the grid for Sunday. Sunday started with Justin getting the win in A1 . Justin would finish in the two spot overall for the weekend as the JConcepts rubber and Finnisher body provided great handling.
2WD Short Course- The JConcepts equipped SC10.2 was out front and soaking up the bumpy and challenging track. Justin Wilde would get out front and take the TQ after 2 rounds of qualifying. In the mains, Justin would complete the sweep of the class with JConcepts Subcultures in green compound. The Subcultures provided a great balance of forward and side bite and the Hi-Flow SC10.2 body kept the truck on the ground and not floating off the track.
2WD Buggy- In the largest and most competitive class of the weekend, JConcepts showed it was the tire of choice, with most competitors choosing green Flip Out's as the fast tire. Justin would qualify in the three spot looking to make moves on sunday but fellow teammate Mike Hudson was able to get by in the mains and get another JConcepts podium.
JConcepts earned multiple wins and podiums to start the 2013 Outdoor Off-road season!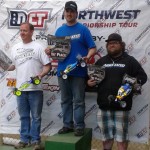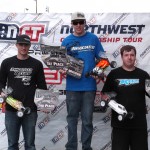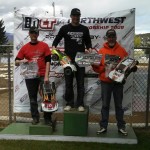 JConcepts Winning Products
Flipouts (Green Compound)
Groovy 2wd Front (Green Compound)
Flipouts 4wd Front (Green Compound)
Subcultures SC (Green Compound)
Double Dee SC (Green Compound)
Hazard +3mm SC10 wheel
JConcepts Mono rear Wheel B4.2/B44.2
JConcepts Mono front wheel B44.2
JConcepts Mono front Wheel B4.2
Finnisher B4.2 Body
Finnisher B44.2 Body
High Flow SC Body
Aluminum wing mounts for the B4.2, T4.2
Aluminum wing mounts for the B44.2
Silent Speed 81 tooth Spur Gear
Silent Speed 84 tooth Spur Gear