North East Super Series – Round 1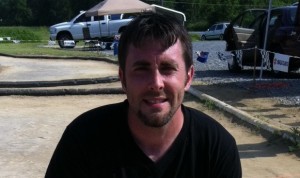 Event: North East Super Series – Round 1
Date: June 5, 2011
Track: Wolcott Hobbies
Round 1 of NESS was held at Wolcott Hobbies and Airsoft in Wolcott, CT. Weather was sunny with some wind, making the track very dry with lots a dust. JConcepts Team Driver Jamie Grayek ran the buggy and truggy class. In buggy Jamie qualified 2nd just missing TQ by 4 tenths of a second in the second round of qualifying. Jamie ran Crow Bars in practice, qualifiers and the main. Jamie's buggy was running really well and he placed 2nd when it was all said and done.
In truggy, Jamie ran the new truggy Subcultures in blue compound all day. He TQ'ed the first round and skipped round 2 to work on his buggy some. As the main started, Jamie got the hole shot and never looked back, leading every lap to take the win.
Round 2 of the NESS series is scheduled for July 10th at the Barn.