North East Outdoor Championships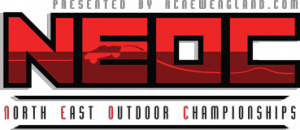 Dustin Evans TQ's and Wins with JConcepts at the 2014 North East Outdoor Championships.
The 2014 US Air Meet was back in a big way with the RC race portion deemed the North East Outdoor Championship. Ray Labonte of Ray and Robin's Hobby Center has been organizing the Maine Jet Rally at this location for years and headed up the air side again for this successful event. On the surface side, Ray partnered up with Heath Jackson of Maximus Hobby to handle the surface duties. Together this duo planned and executed another memorable weekend in RC along with primary sponsorship from Horizon Hobby.

The Maximus crew started working on the track a month prior to the event bringing in truck load after truck load of clay to build the track. The track was top notch and very fun to drive.
TLR/JConcepts Driver Dustin Evans was on hand and took the TQ and win in the 2WD buggy, 4WD buggy and 2WD SCT classes.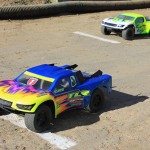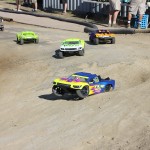 Read The Full Story HERE
Photos Courtesy Of: RC Driver Magazine