New Product Release – Illuzion B4.1 +8mm Punisher Body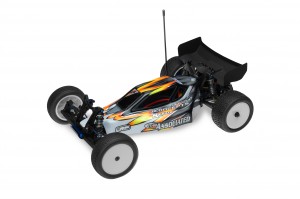 For immediate release –
Illuzion – B4.1 +8mm Punisher body w/ 6.5″ rear wing
Part # – 0206-1
UPC Code – 845937006189
Retail price – $24.00
(Fits Team Associated B4.1 and B4 models with extended +8mm chassis)
The Punisher body by JConcepts for the B4.1 is the meanest, nastiest thing out for 1/10th buggy racing. Throw everything you know out the window, the Punisher separates itself from the rest of the bodies on the market with its distinctive styling. The +8mm B4.1 Punisher body is a drop fit for a popular and World Championship winning modification to the length to the Associated B4.1 buggy.
Debuted at the 2011 IFMAR World Championships, the radical new Punisher body stares you down like a trained fighter. The slight cab-forward treatment is amongst the most aggressive in class giving the Punisher top notch performance. Blended wing / body design gives additional down-force to the side-pods and windshield which increases drivability, corner speed and jump control. The rear base of the cab area represents the latest offering for 1/10th buggy racing featuring a super low profile design for increased air flow, escape and body placement.

In addition to the newly designed body JConcepts has included 2 of the popular 6.5″ wide high down force V- wings that are commonly used around the world.
Features:
· 8mm extended length
· Original – JConcepts Punisher design
· Blended wing / body design
· Includes 2 – 6.5″ wide high down force V- wings
· Clear polycarbonate with protective film
· Window masks and decal sheet
Note – The complex modification of an extended chassis should be performed by an expert and at the risk of the chassis owner. JConcepts is offering a body for the popular and race winning modification that drivers are asking for.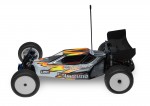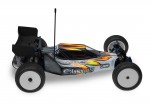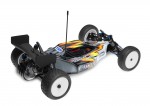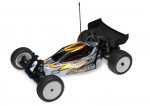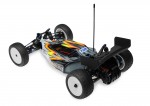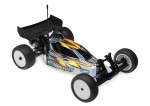 All bodies are sold clear and are shown painted for advertising purposes only. Tires, wheels and bodies are sold separately, unless otherwise specified. JConcepts reserves the right to update or make changes to product, packaging or contents.