NEO11 – JR Mitch Is On His Way…

JR Mitch is headed to the UK for the 6th running of the Neo Race. JR will join JConcepts teammates Ryan Maifield, Elliott Boots, Jörn Neumann, Billy Fischer, Paul Bradby and Jamie Booth for this exciting and challenging event. Practice starts on Friday April 22nd followed by two days of qualifying and the finals on Monday April 25th. All the action will be broadcast live on LiveRC.com and we will have updates from JR, photos and exclusive videos throughout the weekend right here. Stay Tuned…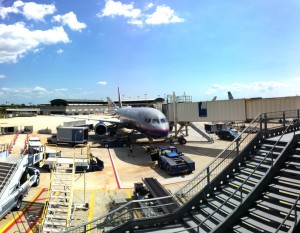 Neo11 Information:
Venue: Harper Adams University College, Shropshire
An agricultural college located near Newport, Shropshire, The Neo race uses the college's indoor soil hall – the largest of its kind in Europe. Next door, the agricultural machine hall is transformed into the Neo pitting hall. Track construction usually starts 1 or 2 weekends before the event, depending on the college's timetable. The temporary track in its 'race-ready' state exists for only four days, as soon as the event finishes demolition of the track, pitting area, race control, drivers stand etc begins, by the next morning everything is gone. The fact that the track only exists 'for' the race ensures a fair and level playing field for all drivers; no one having practiced on it and at an advantage – it is a true test of the driver. The organization team are able to keep the track consistent via daily watering schedules and sweeping of the racing line, weather is less of a factor than outdoor races as we race under roof and lights!
The event will be a 4 day race, 7 minute heats with 15 cars, with practice on Friday 22nd. 6 rounds of qualifying in total with the best 4 results counting, with 3 on Saturday the remaining 3 rounds of qualifying follow on Sunday, with some lower finals and a Dash4Cash event on Sunday night for the top 13 qualifiers. Standard Christmas tree finals will be used, 15 cars, top 4 bump up, after the two semi finals.
Neo11 Information Reprinted From http://theneorace.com/