JConcepts New Release – S15 – Tekno EB48 2.0 Body
The S15 blends performance features from the popular Silencer body with new features such as mid-body winglets and rear stabilizer kick-up. The roof of the body remains strong with the upper fin in position for stability and tracking ability. The area behind the cab remains clean with a deep-rooted position allowing exposure to air and escape. The front and rear body mount area is cleanly designed and allows for a drop-fit on the Tekno EB48 2.0.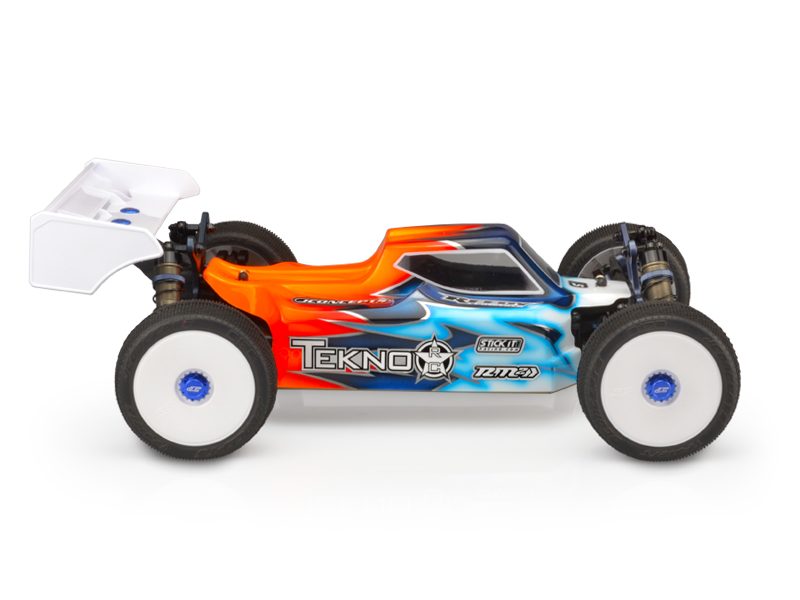 What started out as a simple task was anything but. For the precise fit, the design has undergone changes to match the Tekno EB chassis side-guards and body mount positioning. The S15 stance cockpit allows ample inside space, a smoother high-speed windshield transition which tackles even the most high-speed conditions. The hard-edged chamfering provides the classic JConcepts look while also delivering aero benefits and perfect decal positioning. Each S15 body receives window mask, decal sheet and is backed with JConcepts customer support and racing heritage.
Performance driven, battle tested – JConcepts is, World Proven Innovation and Design.
• JConcepts S15 styling
• Forward cab bias, dual channeling rear escape
• Mid-body Winglets and rear stabilizer kick-up
• Cockpit "shark fin" for added stability
• Clear polycarbonate with protective film
• Includes window mask and decal sheet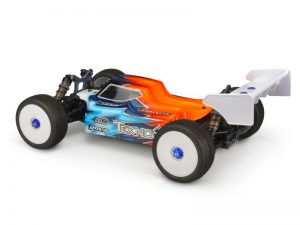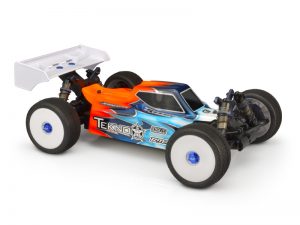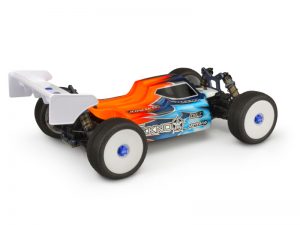 About the Silencer body design –
The Silencer body line from JConcepts is the gold standard when it comes to 1/8th off-road buggy performance. Originally crafted for the 2012 IFMAR World Championships in Buenos Aires, Argentina, the Silencer has undergone routine changes throughout the years without sacrificing performance or reliability. Over the years, the S1, as it is named, was made available for the latest cars from Team Associated, Mugen, TLR, Tekno and HB Racing.
In the hands of Ryan Maifield, the Silencer body is a champion at the toughest event in the world, The Dirt Nitro Challenge, and the largest event in the world, the Psycho Nitro Blast. The Silencer is a back-to-back IFMAR World Champion utilized by David Ronnefalk (2016) and Davide Ongaro (2018). Rest assured, the Silencer body has the credentials of a champion and the team support to back it up.
The S15 (Silencer 1.5) was created for the 2018 IFMAR Worlds in Perth, Australia, and debuted with Ryan Maifield taking his Mugen MBX8 to a podium position at the World's largest event. Since that time, the S15 has been the winningest body design in 1/8th off-road competition. Victories at the Dirt Nitro Challenge, Silver State Nitro Challenge and ROAR off-road nationals in the hands of Spencer Rivkin has made the S15 a classic and trend setting design.
S15 – Tekno EB48 2.0, lightweight
Part# 0431L
UPC Code – 845937023025
Retail price – $34.00
Map price – $28.90
(Fits – Tekno EB48 2.0)