Montpellier GP – Day 1 Practice
JConcepts' own John Piant and Team Driver Ryan Maifield have crossed the pond to Montpellier, France for the 2012 Montpellier GP. Ryan Maifield flew into Miami meeting up with John for a long 8 hour flight to Madrid, Spain. A short flight from Madrid will bring them to Montpellier, a beautiful city in Southwest France. Other than slow baggage handlers in France the trip seemed to go well.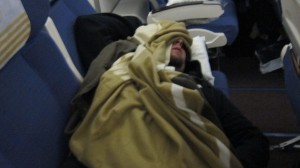 The weather is sunny but cold with a breeze occasionally helping to take off some of the dust from the track. The track started out with very low grip, with patches of dusty areas and a super slippery cement corner. NeoBuggy.net has some great photos from the first day of practice along with some footage of the "Fast Guys" on the track. Stay tuned for updates from John and Ryan at the track throughout the weekend.
Montpellier Practice Rd2 The Fast guys from NeoBuggy.net on Vimeo.
Photo Gallery & Video Courtesy of NeoBuggy.net