Minnesota Off-Road Nitro Series Finals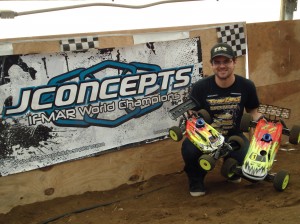 JConcepts Team Driver Kendall Welch sweeps the 2011 Minnesota Off-Road Nitro Series.
Race: MN Off-Road Nitro Series Finals
Dates: October 22-23, 2011
Track: Motodome – Staples, MN
After a long 3 hour drive JConcepts Team Driver Kendall Welch arrived at the Motodome to finish off his great season. Arriving on Friday, the Sean VanDalen/FTR crew designed track was hard packed, high speed, and very flowing. Kendall was off to a great start in qualifying, TQ'ing Round 1 and 2 in Nitro Buggy, and a 2nd place in the 3rd round. Kendall tried a different JConcepts tire every round- Hybrids, 3D's, and Subcultures, all in Green compound and on the Inverse Wheel.

In Truggy, Kendall decided to run Hybrids in Green compound on the Elevated wheel. This tire gave Kendall unmatched bite and consistency as he was able to TQ all three rounds of qualifying and also achieve a 14 lap run, something no one else accomplished the entire weekend.
1/8th Truck Main:
When the tone went off Kendall didn't get a good run up on the double and dropped back to 2nd for the first lap. After the first lap Kendall was able to regain the first place position and stretch out to a commanding lead. He continued to pick off drivers and had lapped the field around the first pit stop. After it was all said and done, Kendall had 4-5 laps up on the field.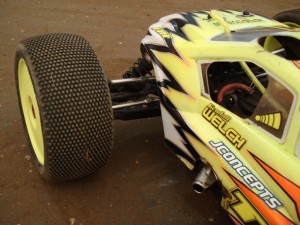 1/8th Buggy Main:
Kendall decided to run The JConcepts Hybrid Tires in Green compound for the Buggy Main. Starting first on the grid Kendall never lost the lead from that point. During the race he had around a 17-18 second lead the whole race. The tires stayed consistent the whole race and Kendall said he never felt them wearing off or losing bite and he also noted the tires had hardly wore after the 30 minute A-Main.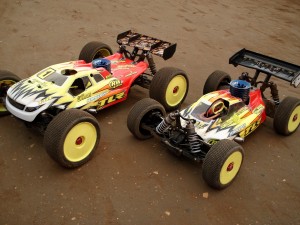 After calculating the points for the Buggy class and with another win, Kendall was able to clinch that Championship as well. Making it a clean sweep in the SCT, Truggy, and Buggy class. This is Kendall's 4th consecutive MNRC Buggy Championship.
For more information on the Minnesota Off-Road Nitro Series visit their website at mnnitroseries.com/